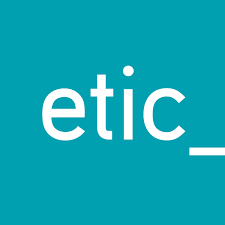 ETIC (Escola de Tecnologias, Inovação e Criação do Algarve) is a dynamic creative technology school based in Faro, Portugal.
The pioneer spirit of ETIC, based (like Prague College) on the principle of 'knowing by doing', has led to the opening of this school in the southern region of the country, an area that has long deserved investment in teaching within the creative industries.

The school itself is based in the context of the Municipal Market and is thus able to respond more effectively to our audience in terms of space, accessibility and proximity.


Facilities covering an area of approximately 600m2 nclude the new school headquarters, a photo studio, video studio, a control room, an editing room, three rooms computers with 16 jobs each, a theoryroom, lounge area, library space and a resource centre.