INPUT Workshop #11 w/ Dirty electronics & Max Wainwright Part 2
by Kjersti Austdal, on Oct 17, 2019 2:05:41 PM
My artistic practise involves gathering and combining found objects, creating sculptures with sometimes interactive and kinetic elements. Learning how to manipulate circuit boards would be of much help to further the evolution of my work, so I was very happy to attend this electronics workshop with the expenses covered by Prague College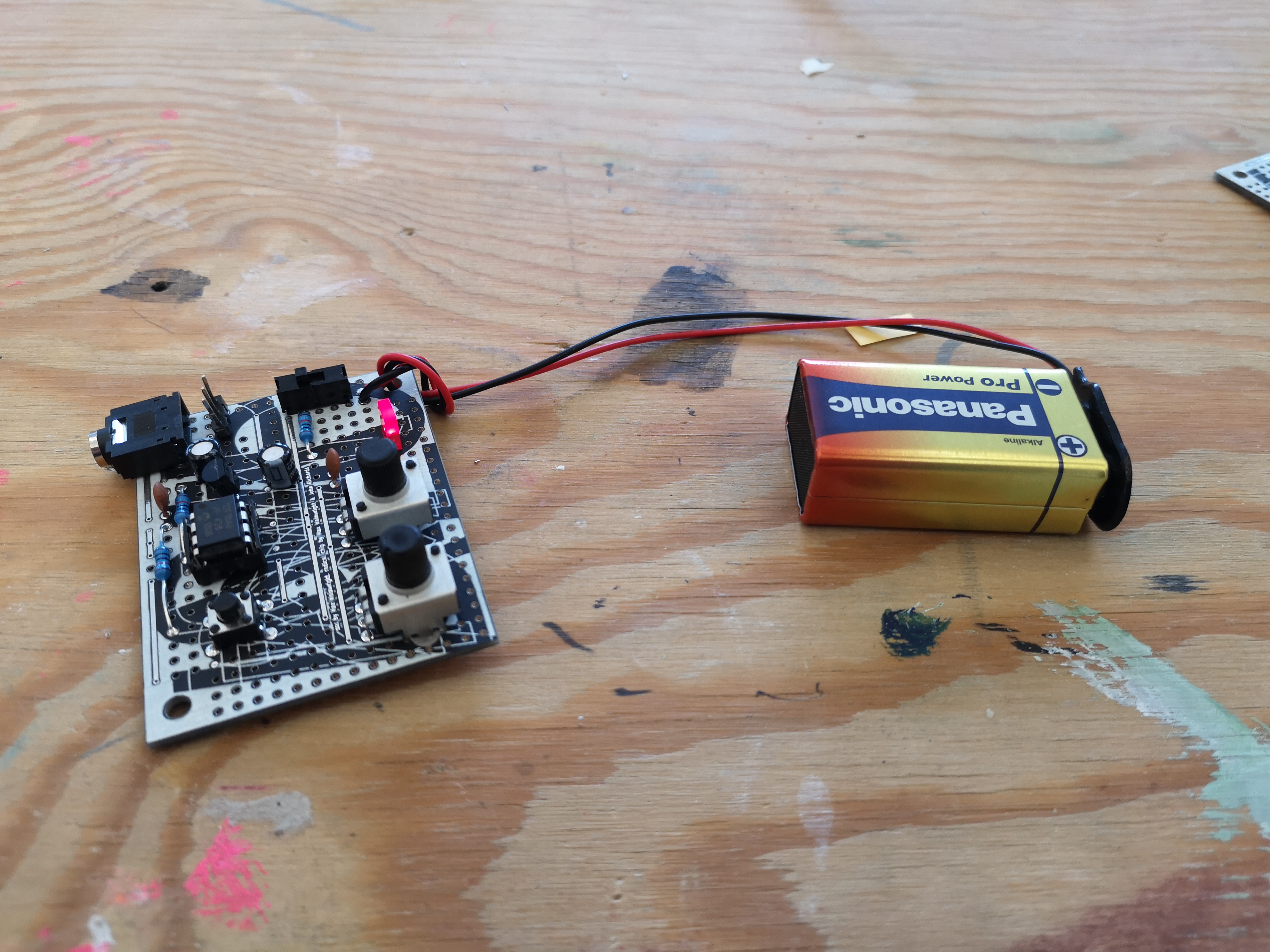 The workshop revolved around building a synthesizer, a musical device typically operated by a keyboard, producing a wide variety of sounds by generating and combining signals of different frequencies. What we made was an experimental version of this: a small circuit board with buttons and switches hooked directly to an amplifier and speaker, that created certain sounds and tonations.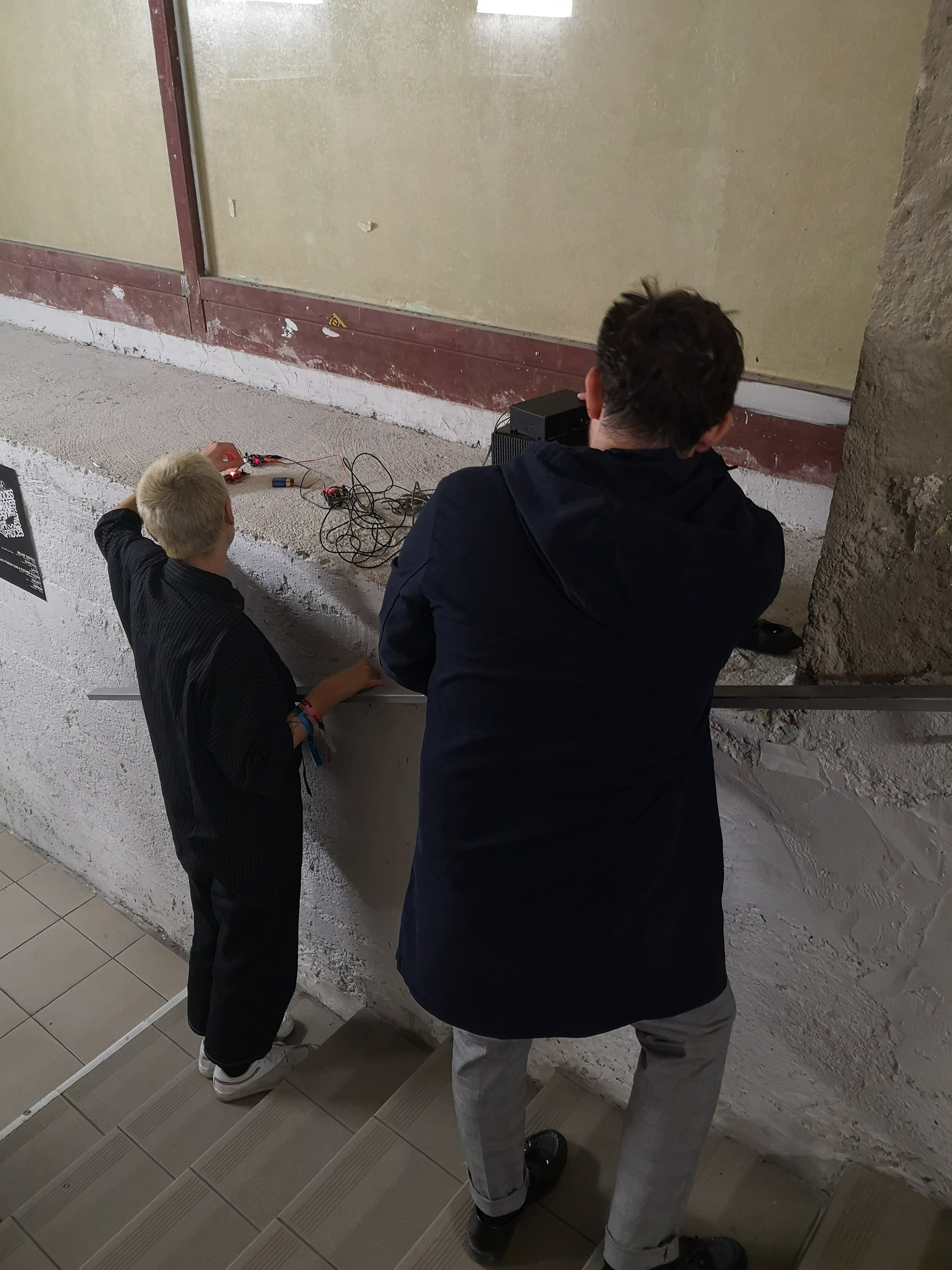 Central to the instrument was a device called the "Radical Chip", a collaboratory invention of Richards and Wainwright. What this chip did was apply a randomizing algorithm to the board, so that one in reality had little control over what kind of sounds streamed out of the speakers as we pushed the buttons. During the second part of the workshop we prepared for a performance where we would play our newly created instruments as a part of R&W's presentation at the Lunchmeat Festival.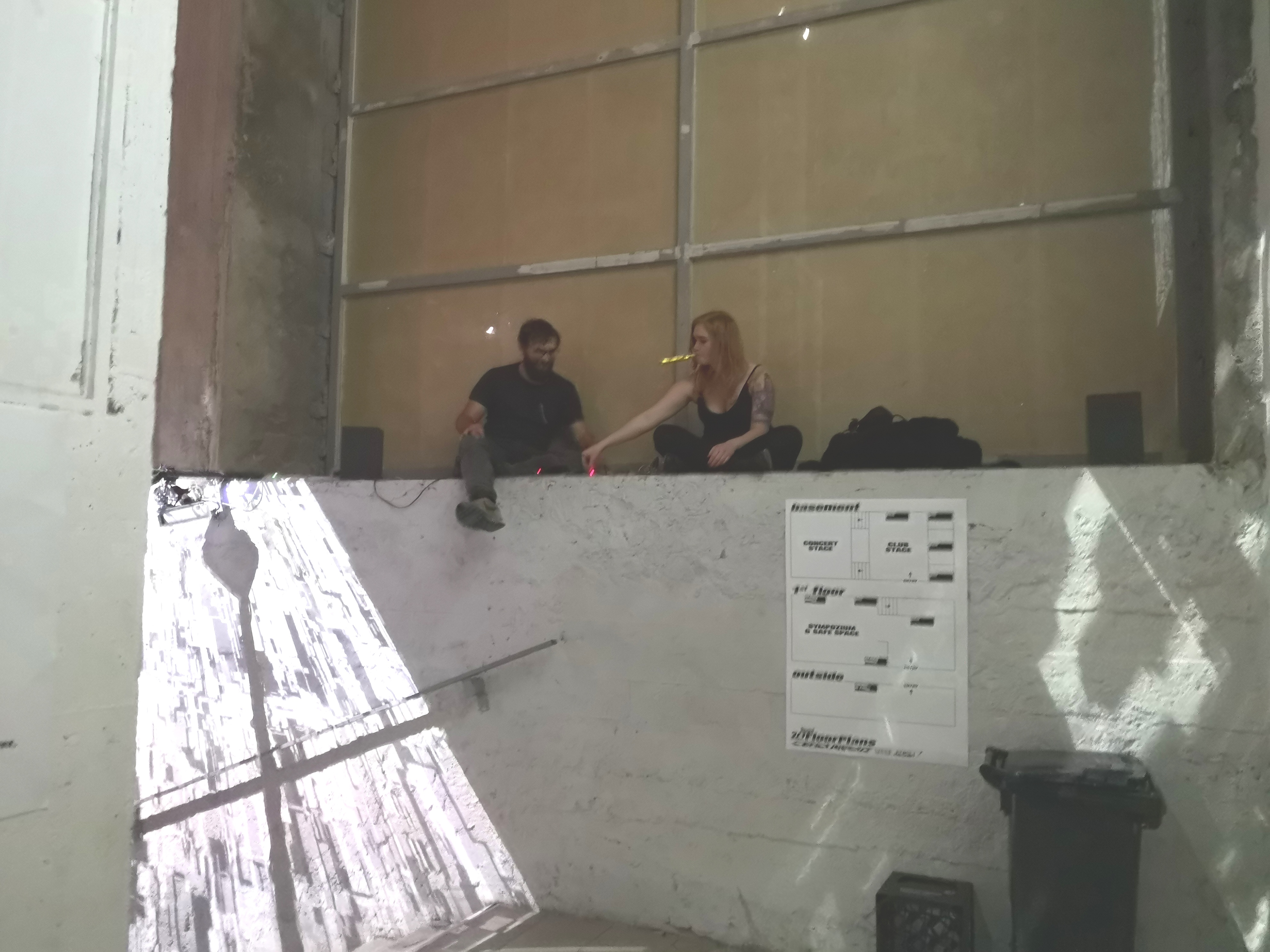 We rigged up our systems in the stairwell, on windowsills high above the audience. First the audience sat in the main exhibition room experiencing R&W's performance, then they were led to the stairwell where we played our randomized compositions in more or less musical harmony, accompanied by the occasional tooting of party horns which were handed out to us by R&W, and also handed out to the audience during the performance.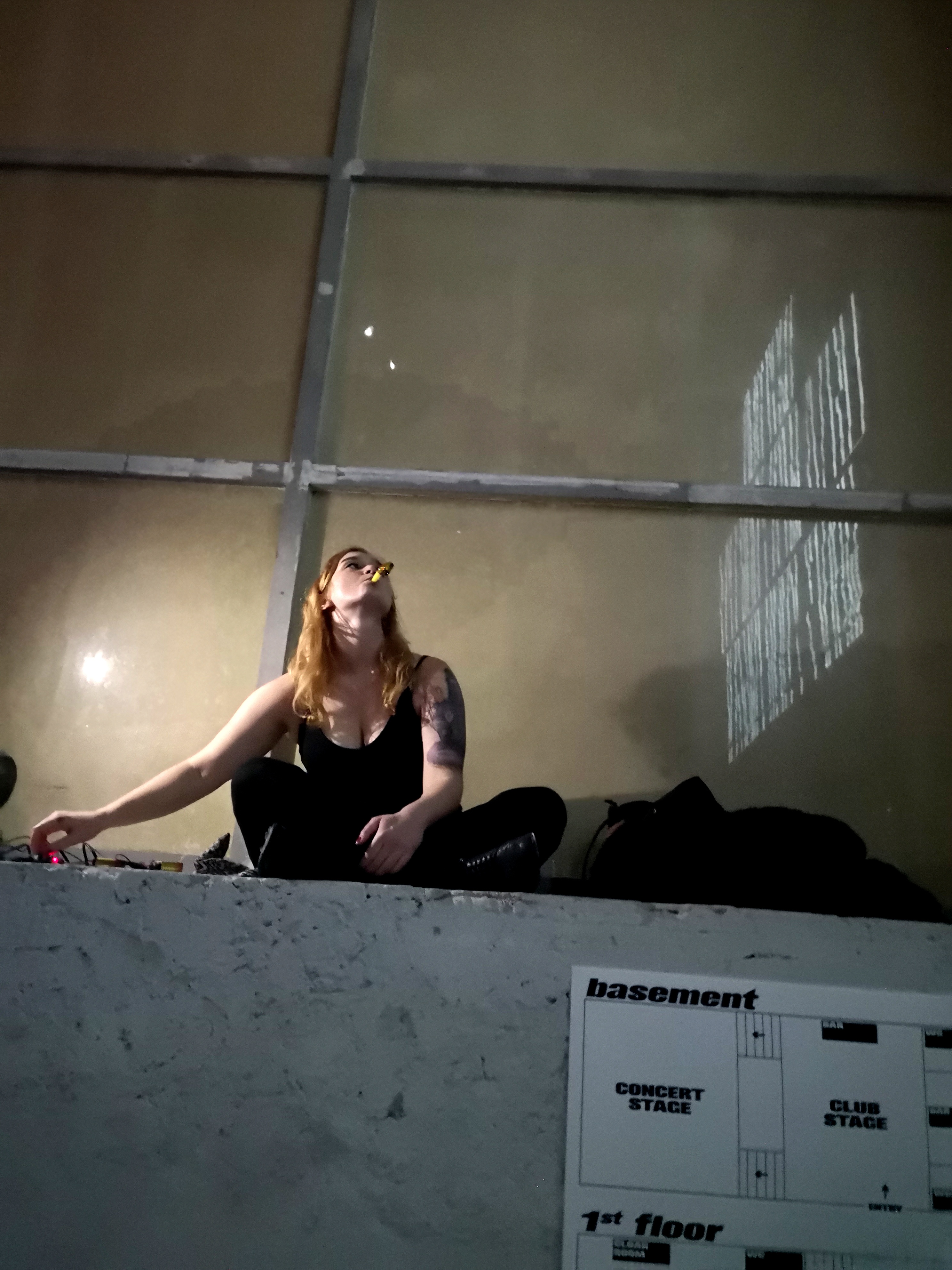 The skills we acquired during the workshop was among other a deeper understanding of the physics of sound, basic skills in soldering and how to build a circuit board, as well as building more experience within performance art. All in all it was a lovely experience, and I look forward to implementing some of the skills I learned on my own work.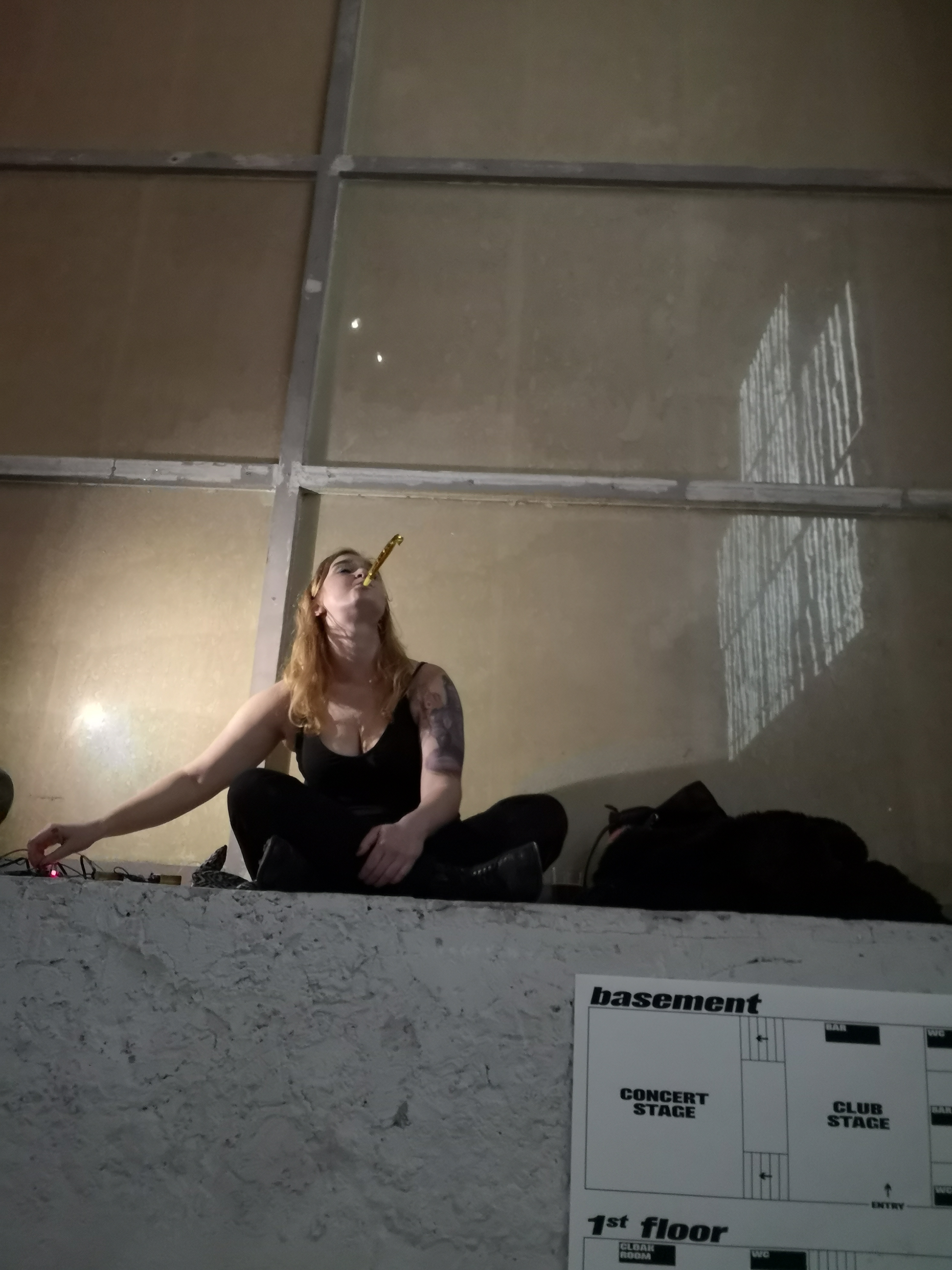 INPUT is an intensive series of new media workshops and artist talks organised by Lunchmeat z.s and presented by notable artists focused on the intersection of art & technology. Experience the artists through different perspectives as lecturers, workshop leaders and their new media practice (performance, installation, video art). INPUT is co-funded by Ministry of Culture, Czech Republic and supported by Prague College. More information about INPUT can be found at www.lunchmeat.cz/input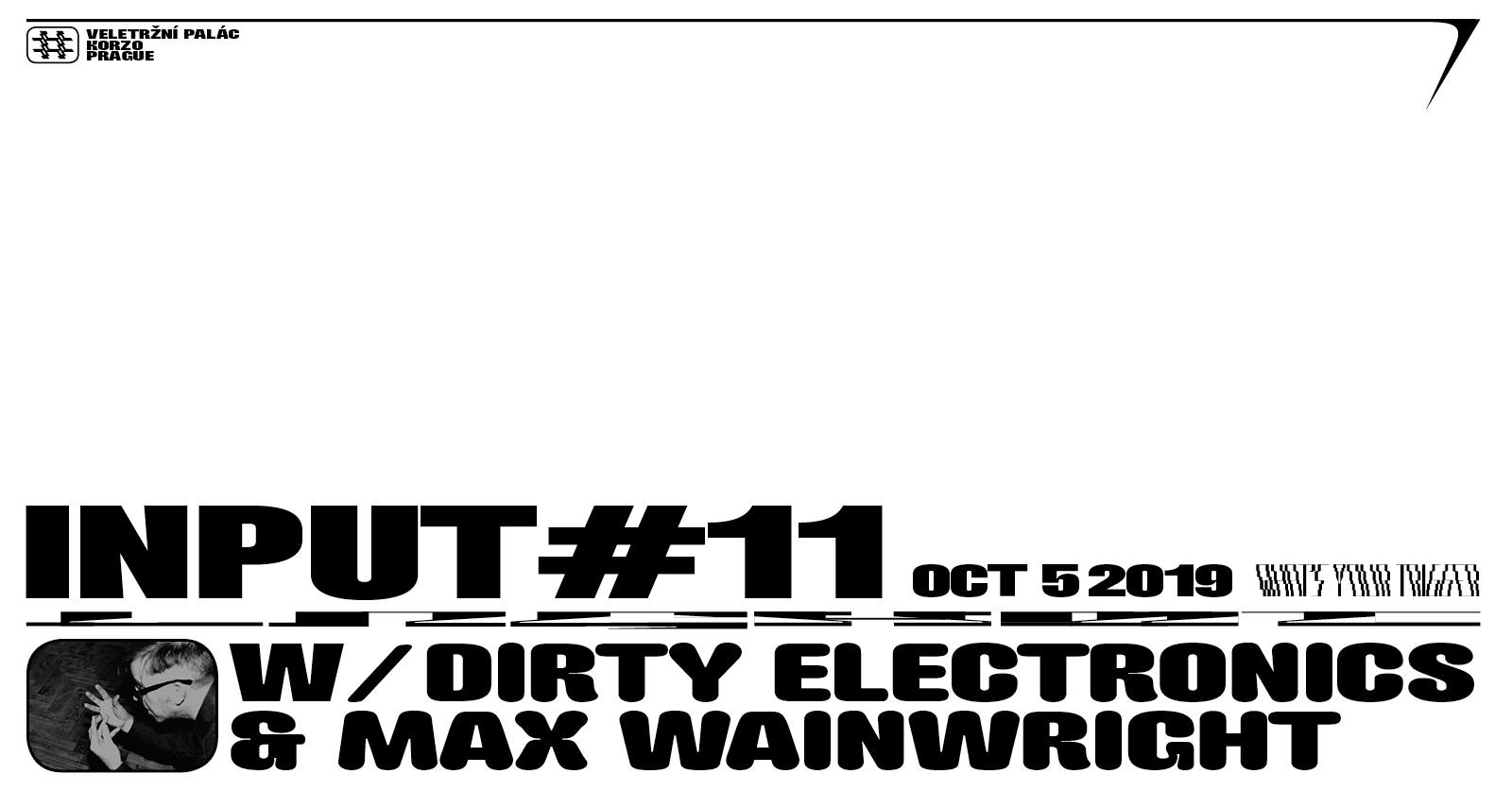 ---