by Lucia Ott, on Apr 4, 2018 1:26:14 PM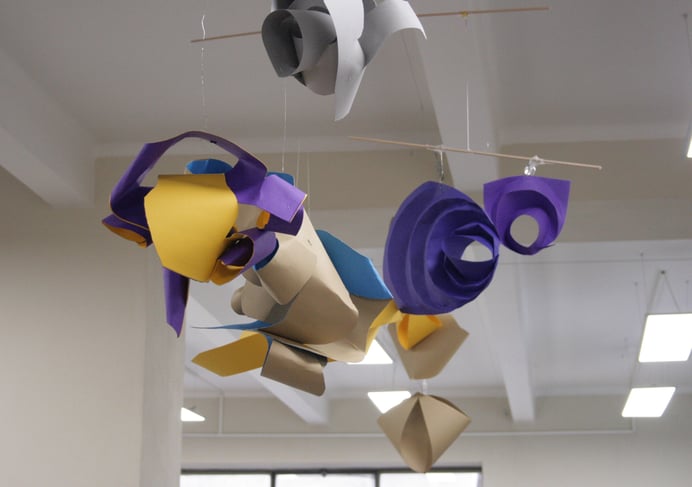 Since last week Bishop's Court - Prague College's second campus in the city centre - has been filled with colourful flying objects. Students from a number of different programmes created them during a 'Paper Made' workshop held by Marie Doucet, who is a product and environment designer as well as an Associate Lecturer at Prague College.
Her workshop was all about paper - particularly when used as a versatile material for beautiful creations. So the students could experiment and find a playful way to create attractive shapes that could be combined into interesting paper sculptures. The resulting mobiles now adorn the ceiling of the studio.

"A mobile is a type of sculpture that is formed of delicate components which are suspended in the air and move in response to air currents or motor power. Artist Alexander Calder was the originator of the mobile. By suspending forms that move with the flow of air, Calder revolutionised sculpture. It was Marcel Duchamp who dubbed these works 'mobiles'. Rather than a solid object of mass and weight, they continually redefine the space around them as they move. Calder's subtle balance of form and colour resulted in works that suggest an animated version of paintings by friends such as Joan Miró." (Source: tate.org.uk)

What a poetic idea! The students created three-dimensional paintings interacting with the space around them!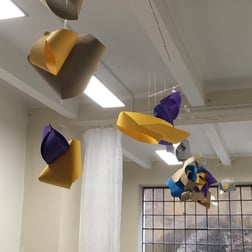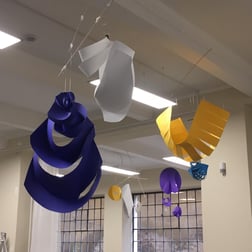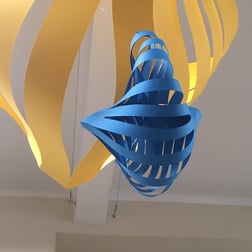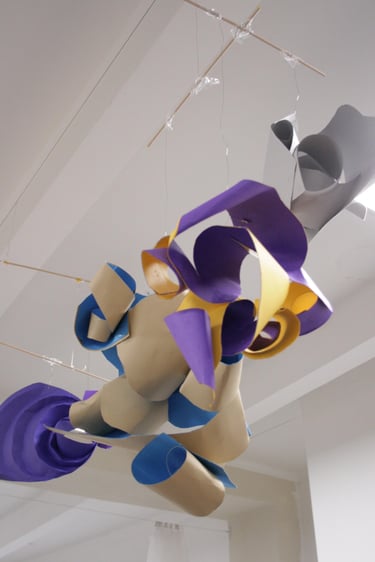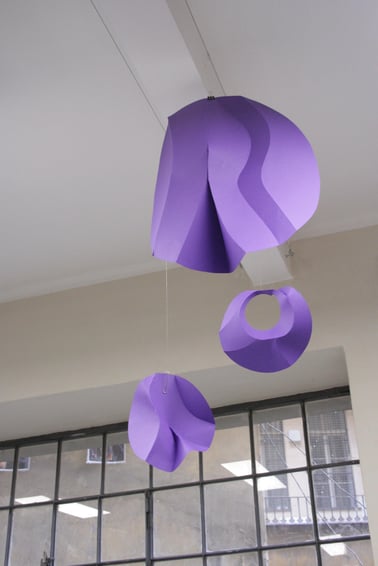 (Thank you for the sponsored Colorplan paper)