Guest Playlist Curator: Celina - "For a casual Tuesday"
by Scy, on Apr 27, 2021 3:36:23 PM
After a short break, we are back with another playlist curator! This time it's MA Fine Arts student Celina, who also happens to be a Prague College social media ambassador and who recently started the Clay Society, which I highly recommend to all you artsy souls out there. Today, we get to listen to Celina's favourite "casual Tuesday" songs. Read more about her feelings and thoughts about music below, or don't wait any longer and head over to Spotify!
---

"I chose these songs because they are the type of music that plays in the background and makes me dance or sing, or just shake my body a little while I am working on my laptop. It's a casual playlist for playing while you do everyday mundane work. It will help you get through it with a twist. From this playlist, I think my favorite song is "Wait a minute" from Willow.

To me, music is everything, really. I don't play any instruments but music rules my day. I listen to it all the time and it helps me, it gives me the power to fix my mood or feel even more of everything. I don't have the words to explain it, but there are some songs that give me goosebumps every time I listen to them."
"Celina - "For a casual Tuesday" Tracklist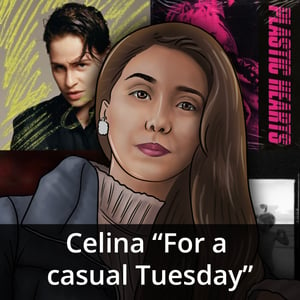 Waste My Time - Grace VanderWaal

Quiero Sentirlo Todo - Arath Herce

Girlfriend - Christine and the Queens, DāM-FunK

Hate me - Miley Cyrus

the last great american dynasty - Taylor Swift

Don't You Worry - Oh Wonder

Chupetazos - Caloncho

Wait a Minute! - WILLOW

Girls Go Wild - Air

Supercut - Lorde

Only You - Steve Monite

Clueless - The Marias

This Must Be The Place - Ben Bridwell, Iron & Wine

Worthy - Westside Church

Lucha De Gigantes - Nacha Pop

A Horse With No Name - America, George Martin

Human Nature - Michael Jackson

New Man - Ed Sheeran

Seasons (Waiting On You) - Future Islands

Follow Your Fire - Kodaline

Tell Me If You Wanna Go Home - Rooftop Mix - Hailee Steinfeld, Keira Knightley

Hasta la Raíz - Natalia Lafourcade

Cold Little Heart - Radio Edit - Michael Kiwanuka, Wired Strings

Borjor - Shatta Wale

Tiny Dancer - Elton John, Paul Buckmaster

Chachachá - Jósean Log

Rich Girl - Daryl Hall & John Oates

What's Up? - 4 Non Blondes


Dancing in the Moonlight - Toploader
Playlist link - https://sptfy.com/a06e
---
Click on one of the curators below to listen to the previous playlists!

Do you want to be a Prague College Playlist Curator?
The playlist is 100% up to each curator. Playlists can be genre themed (hip-hop, hard rock, folk), based on Mood (romantic, workout, summer vibes), Era themed (70's, 80's, 90's), Event/holiday themed, or completely Random. Just Submit a Playlist and add your tracks! You will be notified by email if your selection makes the cut!
UNMUTE - Music Society
Do you listen to music? Do you love music? Do you live music? Then you're speaking our language mate! Join us for weekly meetings, small courses, games, guest artists, music sharing sessions and more! Any questions? Send an email to music@praguecollege.cz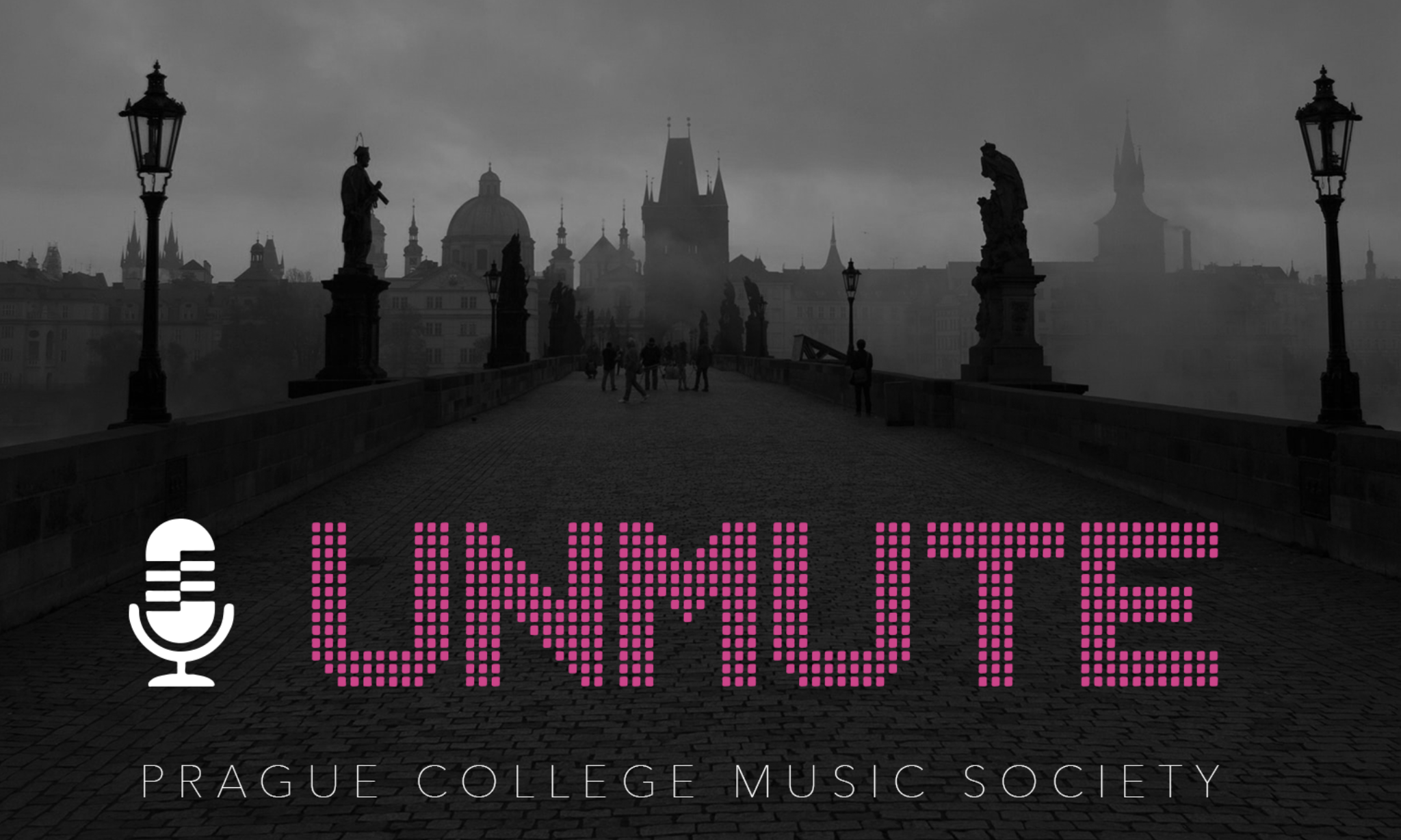 Playlist submission link: https://forms.gle/dn5eTmXaBkQdbjWm6