Guest Playlist Curator: Teri - "Epic Fantasy Adventure"
by Scy, on May 14, 2021 7:59:15 PM
The end of the semester is coming dangerously close and I can imagine some of us need some escapism right now and would rather be taken to a fantasy world far away. I have good news for you! Foundation Art & Design student Teri made the perfect collection of songs to take you there. She recommends listening to these songs about 1 - 3 times a week for activities such as biking, reading fantasy books, creating epic illustrations, or daydreaming. Go over to Spotify to be blown away by epic fantasy tunes.
---

"Hey, I'm Teri (Czech with a flavour of America) and I'm in the Foundation Diploma in Art and Design programme. I am a girl of many hats and even more hobbies, but my favourite ones are art, books, and sports (and daydreaming about venturing into fantasy lands, if that wasn't clear from my playlist :D).

My fave singer and songwriter is MARINA and my fave musical "band" is the Prague Film Orchestra (my first concert and one of the best experiences of my life). My favourite instrument is the piano (been successfully failing to learn the magic of playing since 2016).
Music always takes me to any place I want or need, and it can be anywhere - a fantasy land, a country on the other side of the planet, the safety of my bed, above the clouds, under the sea... And what is the point of life if it doesn't have an awesome playlist to go with? :D"
"Teri - "Epic Fantasy Adventure" Tracklist

Leaving for a great adventure - Peter Crowley

Dragonheart - The City of Prague Philharmonic Orchestra

The kingdom above the sky - Peter Crowley

A tale of sea dragons - Marcus Warner

Starfall - Driftmoon

Leafmen - Danny Elfman, Pete Anthony

The power to change everything - Frederik Wiedmann

Archangel - Thomas Bergersen, Two Steps from Hell

Illumielle - Jo Blankenburg

Hold on tight - Frederik Wiedmann

Once there were dragons - John Powell

暁のヨナAkatsuki no Yona opening (short version) - 梁 邦彦

Spirit of Moravia - Thomas Bergersen

The Legendary sword - Peter Crowley

Victory - Two Steps from Hell

Only the beginning of the adventure - Harry Gregson-Williams

Spirit of Freedom - Peter Crowley
Playlist link - https://sptfy.com/a5hf
---
Click on one of the curators below to listen to the previous playlists!

Do you want to be a Prague College Playlist Curator?
The playlist is 100% up to each curator. Playlists can be genre themed (hip-hop, hard rock, folk), based on Mood (romantic, workout, summer vibes), Era themed (70's, 80's, 90's), Event/holiday themed, or completely Random. Just Submit a Playlist and add your tracks! You will be notified by email if your selection makes the cut!
UNMUTE - Music Society
Do you listen to music? Do you love music? Do you live music? Then you're speaking our language mate! Join us for weekly meetings, small courses, games, guest artists, music sharing sessions and more! Any questions? Send an email to music@praguecollege.cz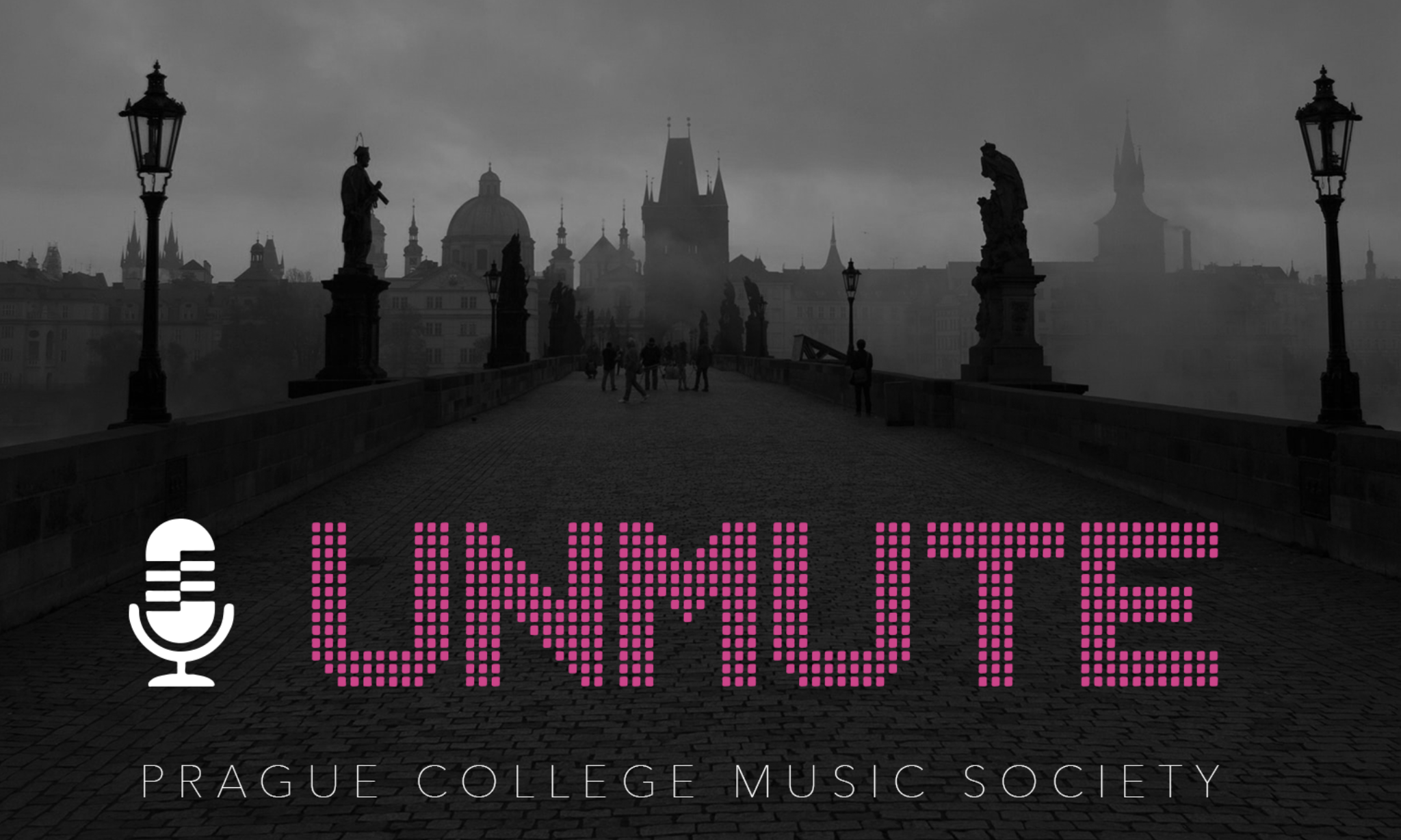 Playlist submission link: https://forms.gle/dn5eTmXaBkQdbjWm6