by Lucia Ott, on Apr 16, 2018 12:33:10 PM
During the second week of April, Prague College students had the opportunity to get an insight into the field of 'speculative' design. Artists Michaela Büsse and Konstantin Mitrokhov introduced their practices over the course of a two-day workshop.
Speculative design is unusual in that the discipline is not based on creating functional solutions for the present user, but rather on thinking through different scenarios of what our world could look like. Mostly using the technique of storytelling, it offers a new perspective on various issues and opens discussions. So the aim is to shape the present by looking at a possible future, and starting a critical discourse about what may be a preferable kind of world. Given the constant changes within technology, it is especially enriching to speculate on future products, services and systems.

After Michaela and Konstantin had been working together during their studies in Moscow, the two founded a studio based in Basel to continue their collaboration. They write about themselves:
"We are driven by curiosity and the urge to make sense of what it means to be in the world. Through our practice we aim to draw ever new relations and question existing beliefs of means and ends, objects and subjects, space and time. Being aware that every truth is nothing but one possible constellation out of an infinite pool of options, our attempt is to proliferate this mechanism and multiply it to the extreme." (circumflex.studio)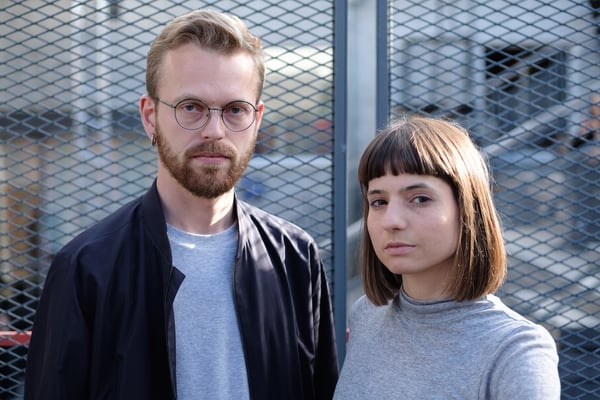 In their research, Michaela and Konstantin are trying to distance themselves from human-centered design and look at different topics from a totally new perspective, that goes beyond the human point of view.
To give them a better understanding of what this could look like, the students participating at the workshop were given a special task: to choose a place in Prague that they really like, and show it from a totally new perspective. They were asked to see the space through the eyes of a leaf, a bird or something similar. With small video clips the students created short narratives, illuminating the place from a new point of view.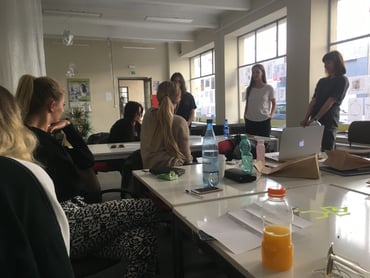 In addition to the workshop, Michaela and Konstantin presented their current projects as a part of the Visiting Artists and Lecture Series, that takes place at Prague College's Bishop's Court campus on a regular basis.