Journalists & technologists meet at Prague College
by Alex Went, on 28 March 2014 15:36:29 CET
We are pleased to be hosting a 'hacks/hackers' event, the first of its kind in the Czech Republic.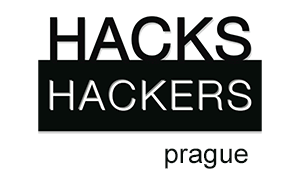 Hacks/Hackers is a rapidly expanding international grassroots journalism organization with dozens of chapters (and counting) and thousands of members across four continents (and counting).Their mission is to create a network of journalists ("hacks") and technologists ("hackers") who rethink the future of news and information, and spread knowledge, information and ideas. Local chapter activities currently include talks, hackathons and demo days (just to getting to know each other).
The meeting at Prague College will welcome participants drawn from the worlds of print and online media, radio and journalism as well as computing, and the idea is to offer a forum in which they can freely discuss innovative ideas and come up with ways of collaborating on projects.
Hacks/hackers meetings between journalists and technologists have been happening all over the world for several years, but this one represents the first such meeting in Prague, so we are particularly happy to be co-operating in this venture. To sign up for the event please see here.