ACCA Global Ethics Day Webinar and Film Screening
by Matthew Butler, on 14 October 2019 00:00:00 CEST
Webinar: Wednesday 16 October 2019 | 11am - 12pm
Film Screening: Wednesday 16 October 2019 | 5pm - 7pm | Room 209
Prague College is proud to support Global Ethics Day with ACCA, an annual, international day dedicated to exploring the role of ethics in today's world.
ACCA Webinar 11am - 12pm: the ethics of the climate emergency – what role does the profession play?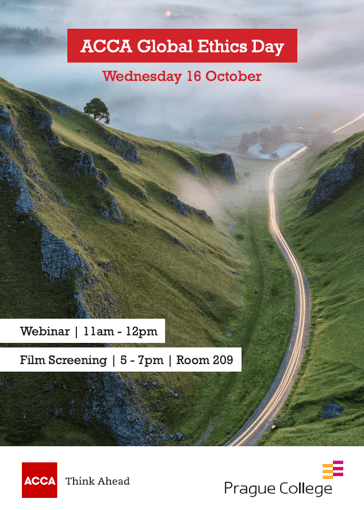 As we celebrate Global Ethics Day 2019, join ACCA and Marjella Alma, CEO of Datamaran for a live discussion about the role of the accountancy profession in the climate change debate.
Register for this webinar here
Amazon forest fires, devastating floods, glaciers dying: 2019 has seen alarming headlines about the climate crisis.
Governments and businesses are looking for solutions, with summits bringing leaders together to forge remedies for the future.
But what role does the accountancy profession play in all this? How should accountants respond in their roles as key business decision-makers and influencers - and as experts on financial and, increasingly, non-financial information? Are they adequately responding to the growing demand for more environmental, social and governance disclosures? What are the ethical dimensions at play here? And how is the profession as a whole responding?
This webinar is based on a new ACCA report launching during Climate Week (23 to 29 September 2019) called Social and environmental value creation, which examines the ways in which climate risk, natural capital, business model innovation and social impact measurement and evaluation can be addressed by finance teams.
Register for this webinar here
Film Screening "The Defenders" at Prague College 5pm - 7pm | Room 209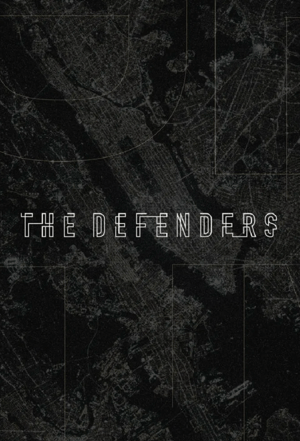 The Defenders is a behind-the-scenes look at four famous cyber attacks and the incredible people tasked with keeping our institutions safe from ever-evolving cyber threats.
The attacks featured in the film are;
San Francisco Muni was hacked during Black Friday weekend in 2016. The hackers were asking for 100 bitcoin or $73,000 as fare systems went out of service, and commuters could not buy tickets to ride on the Muni.
London 1012 Summer Olympics, six serious cyber threats occurred. One included a threat to the power systems the morning of the opening ceremony.
The New York Times when Chinese nation-state hackers breached The New York Times systems by installing malware and gaining access to passwords and computers.
Sony Pictures, in which Five movies, hundreds of social security numbers, and thousands of emails were released to the public
Learn more about ACCA's support of Global Ethics day on their website here