by Ry Hallada, on 15 October 2019 00:00:00 CEST
Wednesday 16 October 2019 | 7pm-5am | Cross Club - Plynární 1096, Praha 7
The Prague College Music Society and Student Council have come together to present Study Break*, a student-driven music night with a focus on electronic music, DJing and producing. They're back with another addition, plus a hands-on workshop to kick off the night!

The October Study Break* session sees the return of Prague College students and alumni as they put down the books and pick up their headphones.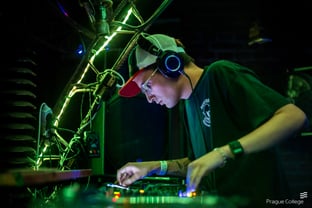 Pablo Gardú, DJ, promoter, Student Council President, and co-creator of Study Break* will be hosting a workshop geared towards shedding light on what goes on behind the decks. He'll talk about making music selections and more conceptual approaches to DJing. You can sign up here for the workshop from 7pm-9pm.
Pablo is a Mexican DJ and producer based in Prague. He enjoys digging for music that has been given less attention than it deserves and letting it shine on the dance floor. His sets are a well-balanced mix of smooth transitions and deliberately erratic ones, deep grooves and atmospheric soundscapes, both heavy and gentle.
Joining the gang for their first Study Break* appearance is Millimallikas and Nakar. They have a magical energy when they're together behind the decks. Nakar is the square root of the French duo A². They're locally known for their Radio Punctum show as well as for their parties at Swim, which feature thoughtfully picked international guests and beautiful posters designed by Millimallikas, a graphic design student from Prague College.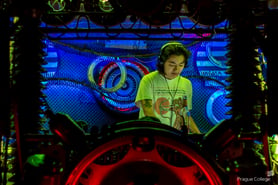 Another returning DJ is Tasya. Her notable accomplishments include production of Lovely parties, drinking excessive amounts of Club Mate and studying Fine Art Experimental Media in times of climate disaster, all without losing her sanity. Her sets are often genre-fluid, so there's always a place for tribal, disco, Russian acid and tracks with screaming people. This time she'll be joined by STEP BY STEP who has an incredibly eclectic taste, showcased at a number of venues including Terasa, Swim, and Fuchs2, just to name a few.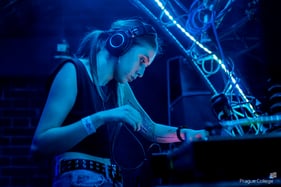 Ly Sas is a young techno DJ/producer from Georgia based in Prague. Her music draws from underground and industrial techno but pulls ambient and dark textures into its orbit too. She made her name with her unique style of playing aggressive and long energetic techno sets. She is a regular performer at Chapeau Rouge for parties hosted by Republic Artists. Her debut EP was released on Variance in 2018, and after graduating from the Creative Media Production program she now spends her time in the studio developing her craft and working on upcoming releases. This marks her second appearance at Study Break*
Lastly, to bring Study Break* Vol. 2 to the next level, two of Prague's local legends are joining the line-up which brings past, present and future directly to the dance floor. DJ Schwa runs his own record label, Beef Records, while Fatty M splits his time between his club residencies and promoting the techno warehouse parties called Komiks. Both DJs have established names for themselves, but regularly team up to bring innovation to the city.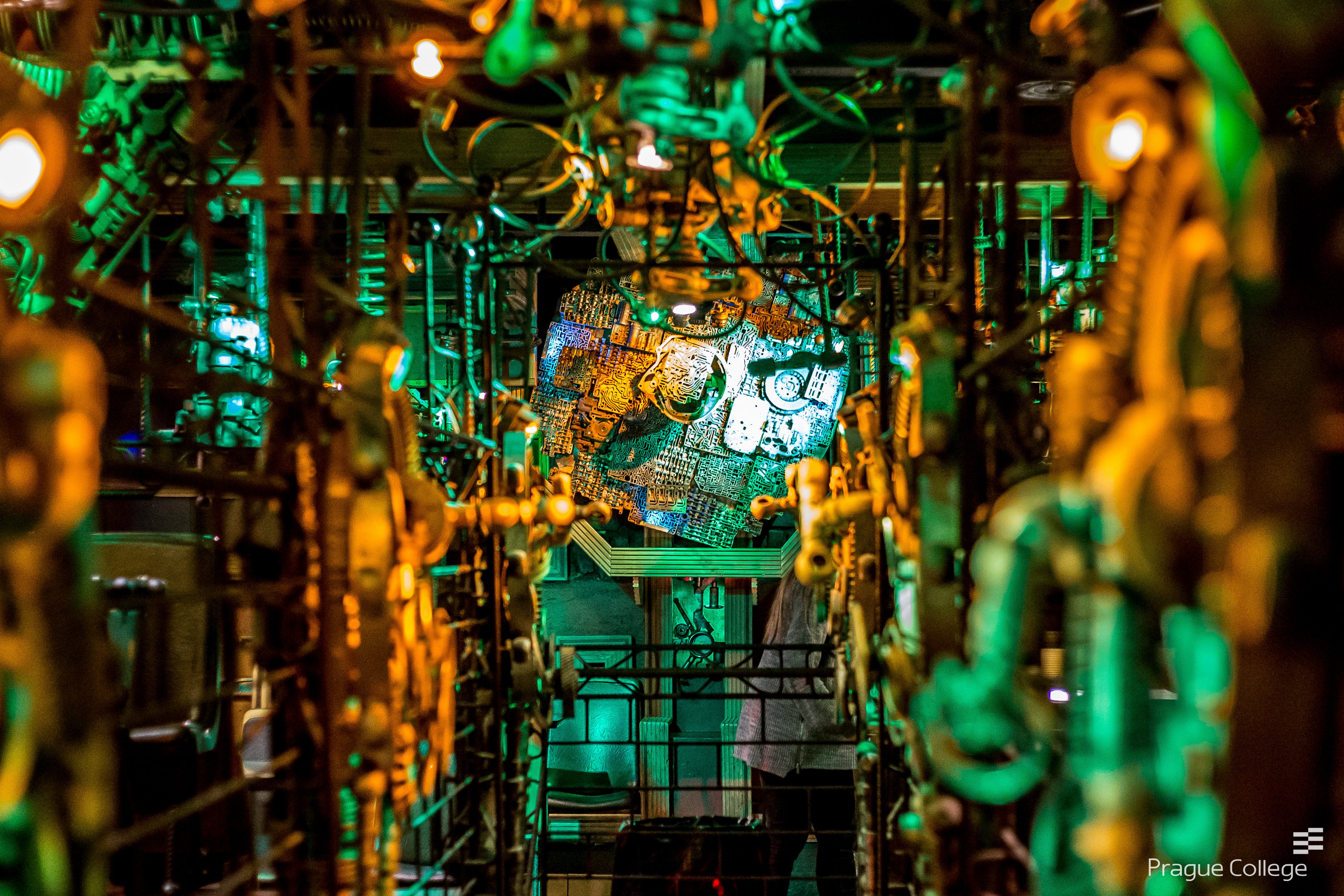 Whether you're interested in electronic music, want to learn a bit about DJing, or simply want to unwind and dance with some friends, Study Break* at Cross Club is the right choice!
Cross is known for its steampunk organic decor, alternative music, and homegrown festivals. What is perhaps less known about, is their unflinching support for culture, freedom of expression, and giving a voice to those who may have otherwise been overlooked in their artistic field. Cross Club has given us the opportunity to help promote our students' musical ambitions and we couldn't be more proud to be their partner!
Join the event on Facebook here https://www.facebook.com/events/1397007307142482/