by Larissa Petryca, on 13 April 2021 12:03:41 CEST
If you're an art gallery or exhibit enthusiast, you will want to hear about this! We get it - the pandemic and social distancing that came with it have been frustrating. You probably miss trips to art shows and seeing how emerging artists are pushing the boundaries lately. Fortunately, AGORA, a student made magazine and platform for creatives is hosting its debut event, PORTFOLIO.

PORTFOLIO's is a virtual art show that will feature creators from different walks of life, giving you the opportunity to communicate and network with students in the local art community and international talents too!

PORTFOLIO's first edition will feature Rebeka's illustrations, Isabel's 3D research on lighting, Valentin's VFX short and an experimental film by Anna. Plus, a guest performance by Prague based student musicians, Haider Jafri and Sami Khan, to give your eyes a rest and your ears a treat!
AGORA's virtual show will proceed following a schedule which allows every artist 15 minutes to show off their work and get personal about their creations with the audience. PORTFOLIO intends to bring you a fun night of visually pleasing art works, lively music, and inspiring conversations! So join us! Top up your glasses with your favourite drinks, kick your shoes off, click on the event link and enjoy an AGORA tradition in the making.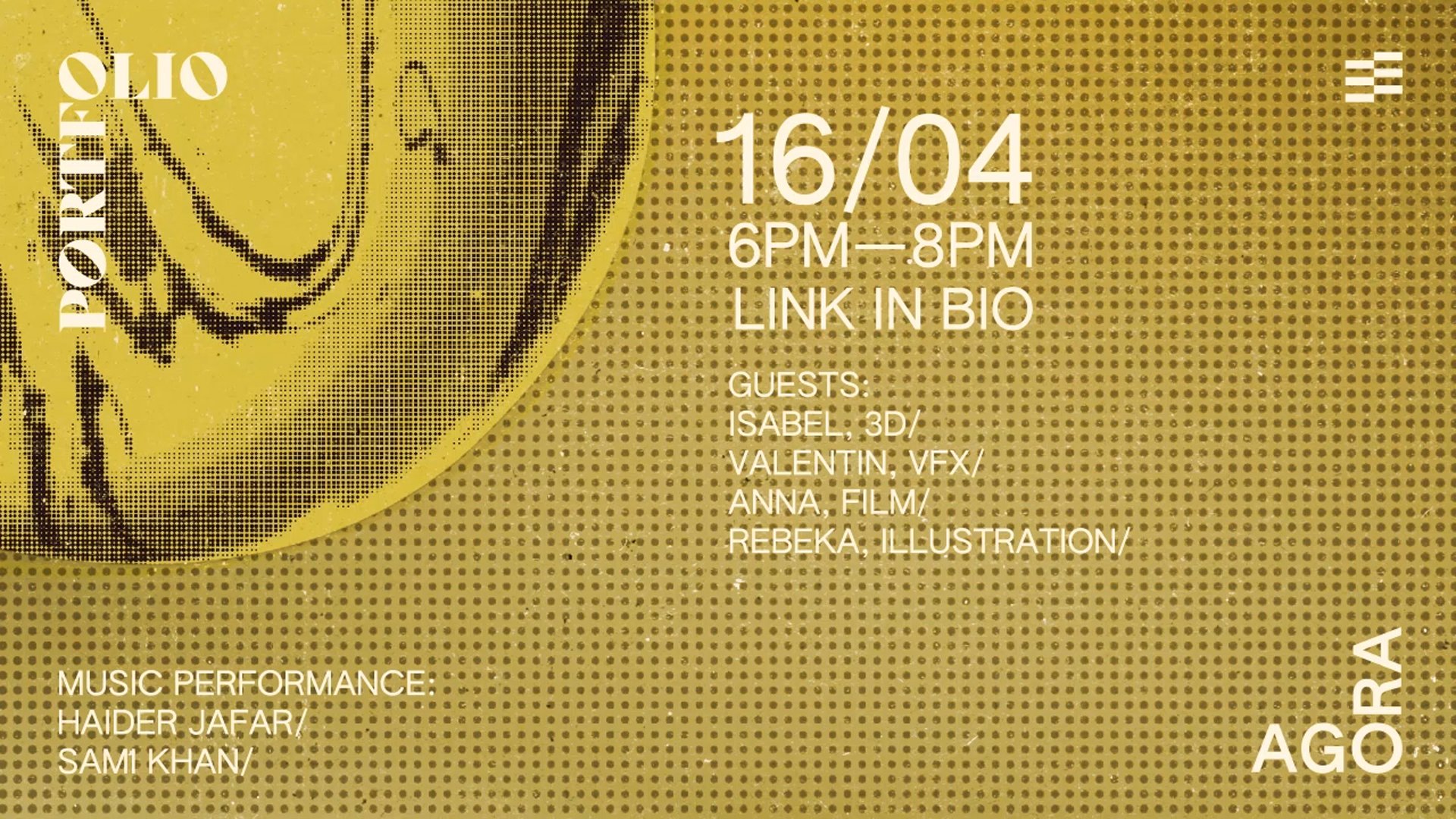 Click on this link to sign up to be added to our guest list and invite your friends from back home too!
Don't forget to check out the first issue of Agora magazine, visit our website, instagram and listen to our The Design Experience and Veiwpoint podcasts.
If you are interested in participating then say hi at agora.mag@praguecollege.cz