CGMA Finance Leadership Programme
by Larissa Petryca, on 29 March 2021 11:56:38 CEST
The School of Business is excited to announce their Advanced University Partnership with CIMA and the launch of the CGMA Finance Leadership Digital Programme, a self-paced, self-directed online learning platform that builds critical financial competencies across a broad set of technical, business, digital, people and leadership skills.
The CGMA Finance Leadership Digital Programme offers students a new digital pathway to the prestigious CGMA designation held by 150K CIMA members around the globe.
Developed by finance professionals for finance professionals, the programme covers skills that employers say matter with 2000 finance teams polled to identify critical skills necessary across three core areas: strategic, management and operations.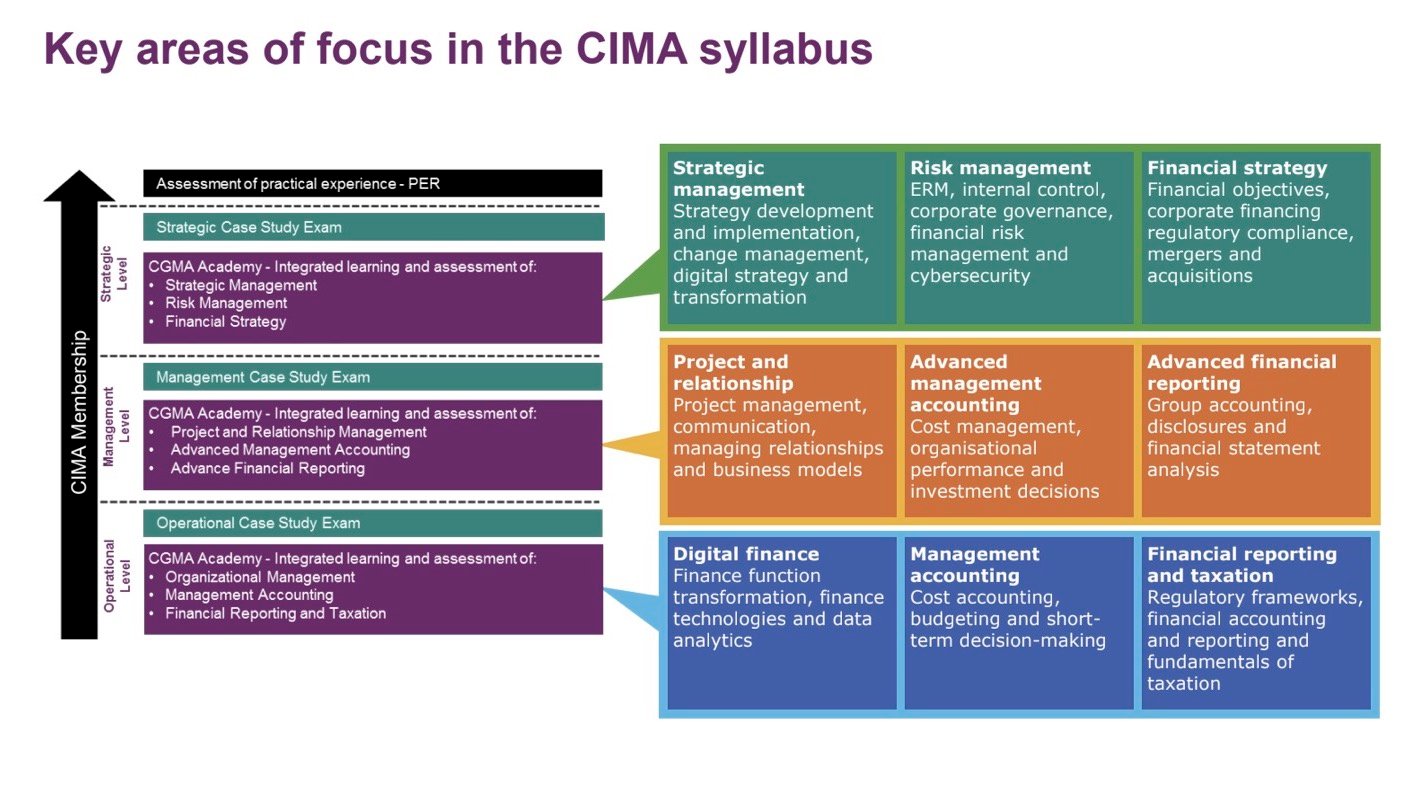 The CGMA FLP is a major 'value ad' to the School of Business's BA and MSc programmes as students can study FLP as they progress and build on their existing knowledge as they progress with their degree, graduating with major employability skills for the global job market. As a self-paced curriculum it offers the ultimate flexibility and convenience for balancing studies and professional work
This highly-practical programme is managed on a full digital platform with all materials supplied to complete the qualification, including exam preparation courses and staff support.
Interested?
If you are interested in finding out about the CGMA Finance Leadership Digital programme please contact Bruce Gahir for details and to determine your exemptions and the level of where you can begin the programme.

CGMA is the most widely held management accounting designation in the world with more than 137,000 designees. It was established in 2012 by the AICPA and CIMA to recognise a unique group of management accountants who have reached the highest benchmark of quality and competence. The CGMA designation is built on extensive global research to maintain the highest relevance with employers and develop the competencies most in demand. CGMA designation holders qualify through rigorous education, exam and experience requirements. PCU is a proud Advanced University Partner of CIMA.