New series: 'Design Studio 2015 - 2018'
by Sample HubSpot User, on 10 January 2018 00:00:00 CET
Monday 29 January to Friday 2 February 2018 | Prague College, Polska 10
PLOT: Eight people from all around the world meet one another at Prague College during their Graphic Design studies and realize there is nothing else to do but join forces and combine their creativity in a one-of-a-kind project. 'Design Studio' tells the story of what happens behind the scenes...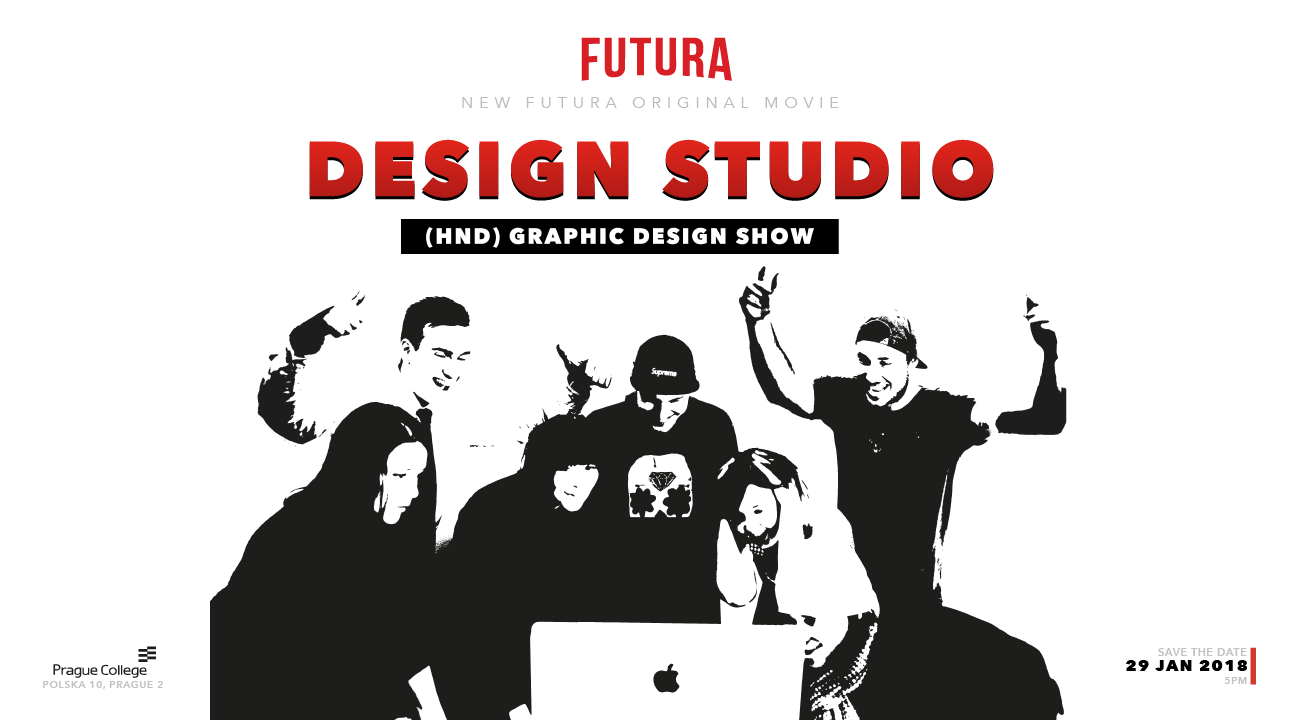 This year's HND Final Show theme is inspired by the popular online streaming platform Netflix. Choosing such a modern and fresh concept is testament to the fact that the members of 'Group Futura' fully understand their roles as designers in today's world. They have a feeling for what an audience enjoys, and know how to capture their attention.
In adopting this approach, our intrepid Graphic Design students aim to exceed their audience's expectations, as well as giving them the opportunity to enjoy themselves, have fun and an experience to remember.
Design Studio airs from 29 January 2018 for one week. Save the date!
Production team:
P.S. We highly recommend you to come to the opening on 29 January at 5pm, but the series runs till the end of the week!