Visiting Artist Lecture: Jan Mocek - Life and Times
by Larissa Petryca, on 20 April 2020 00:00:00 CEST
Thursday 23 April 2020 | 6pm - 8pm | Zoom Webinar
Join us for the next VALs lecture in digital format, featuring theatre maker and visual artist Jan Mocek, who will offer an insider's look at the methods used for devising and developing a contemporary theatre piece.
Jan will not only speak about his artistic practice, but will also explain the institutional background behind Prague's independent theatre scene. His performances feature a mix of elements from pop culture, politics and his own personal experience and speak and express about the times we are living in. At the same time, he offers his audience an emotionally atmospheric and strongly sensual experience.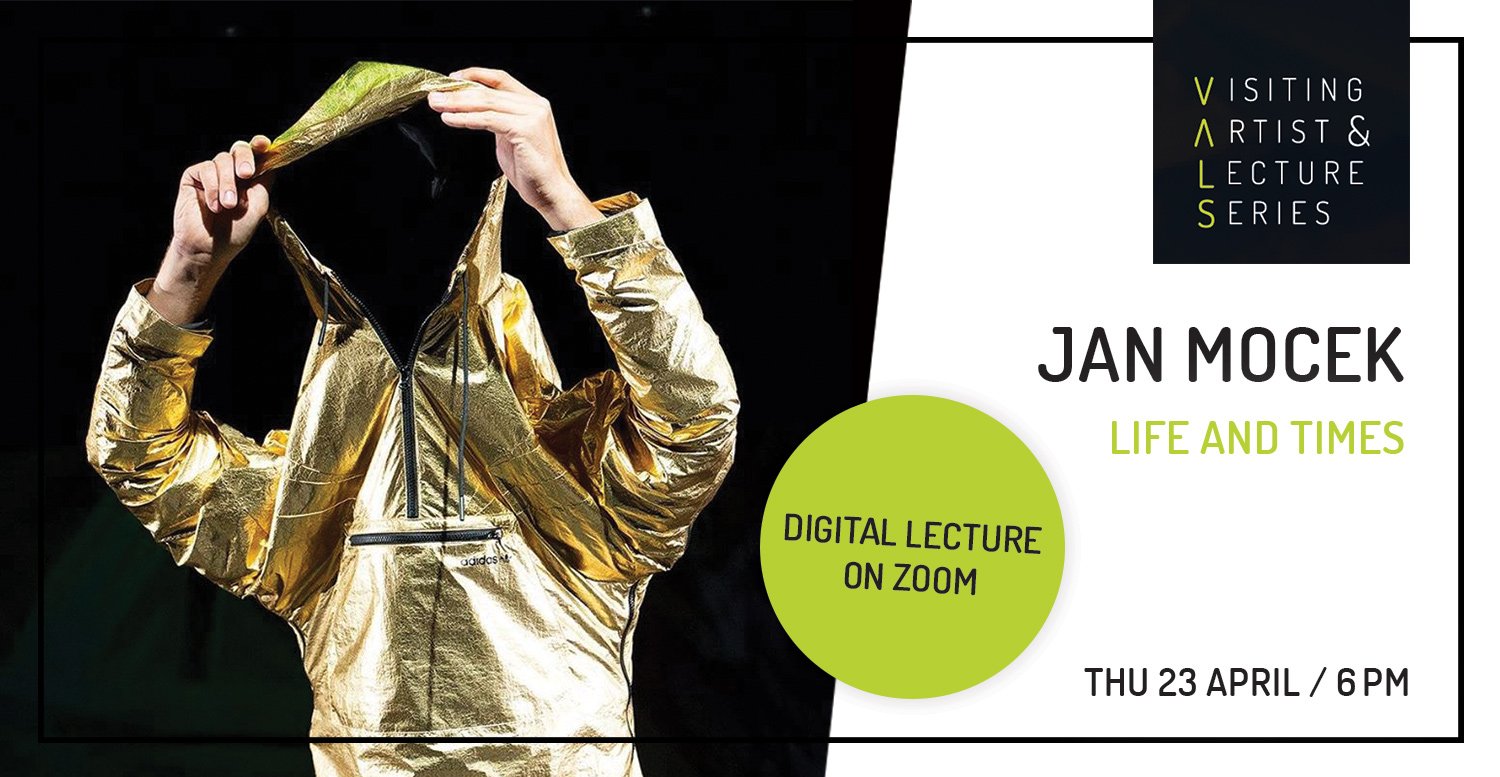 The Radiant Cities (2016), Shadow Meadow (2017), Fatherland (2018), Virtual Ritual (2019) are his most recent performances, presented nationally and internationally at festivals such as Fast Forward Dresden, Use the City Košice, Submerge Digital Arts festival Bristol, and 4+4 Days in Motion Prague, to name but a few.
A Q&A session will follow after Jan's presentation, so have your questions ready. One particular question begs to be answered, how will the current lockdown that we're experiencing affect his performances given the unusual time that we're now in?
To register for the webinar please send an email to: rsvp@praguecollege.cz to receive your invitation link.
To learn more about Jan before the webinar, please visit his website here: janmocek.org