Prague College Job Fair 2014: Day Four
by Alex Went, on 25 March 2014 12:01:59 CET
Student Entrepreneurs Day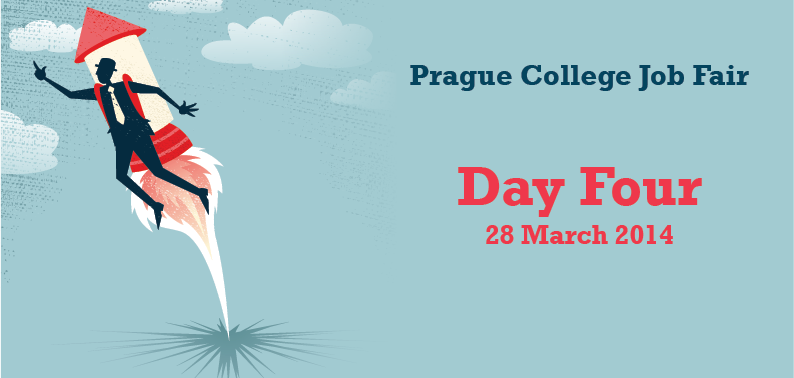 Last year saw our first ever student-organized Entrepreneur Event. Students and staff joined together to enjoy an extraordinary array of cupcakes, original fashion, attractive accessories, fantastically-designed electronic device covers, homemade cosmetic products, along with some promising new business ventures.
This year we're doing the same again as part of this year's Job Fair, and everyone is invited to come along!
Our Prague College Entrepreneurial businesses include :
Cupcakery, by Marena Canese
Mokama Official - jewellery by Moni and Kao Bns
Green Lemon - fun tours for young people - by Angel Diaz
Silondi - Statement jewellery by Marie Silondi
Dogs Deposit - Veronika Dostalova
Czech out Joga - Renata Chrenova
UKG (Ukradena Galerie) jewellery by Kristyna Mlynarikova
Kakalik - comics by Terezie Kakalik
Artek - Art & Tech co-working space by Kris Saidi
English children's books by Kris Saidi and Pavel Suchanek
Poopster - notebooks
La Mode de Boheme - Accessories by Bielikova

At 3.00pm we will have a short break in the proceedings to hear from Michaela Freeman, whose experience setting up and managing her own companies over a number of years gives her a unique perspective when talking to potential startups about the practicalities of business.
Start Up Your Future
13:00 - 18:00 Entrepreneurial Fair in Rooms 001/2
15:00 Expert Speaker - Misha Freeman: 'Starting your own project: vision and practicalities'