Two New Industry-Integrated Master's Degrees for the School of Business
by Larissa Petryca, on 27 November 2020 12:46:39 CET
The School of Business is pleased to announce two brand new Master's Degrees in Strategic Human Resource Management (coming in September 2022) and Leadership and Strategic Management. These degree programmes are specially created after extensive consultation with industry, and address the specific needs and contemporary skills required by those working in, or aspiring to senior management roles.
Over the past year the School of Business has hosted Industry Round Table Discussions and interviews with professionals and leading academics to discover areas of opportunity. The results are two degrees designed specifically for those in employment who wish to further their higher education qualifications and progress in their careers.
The area identified by industry requiring particular focus was Strategic Leadership and Management.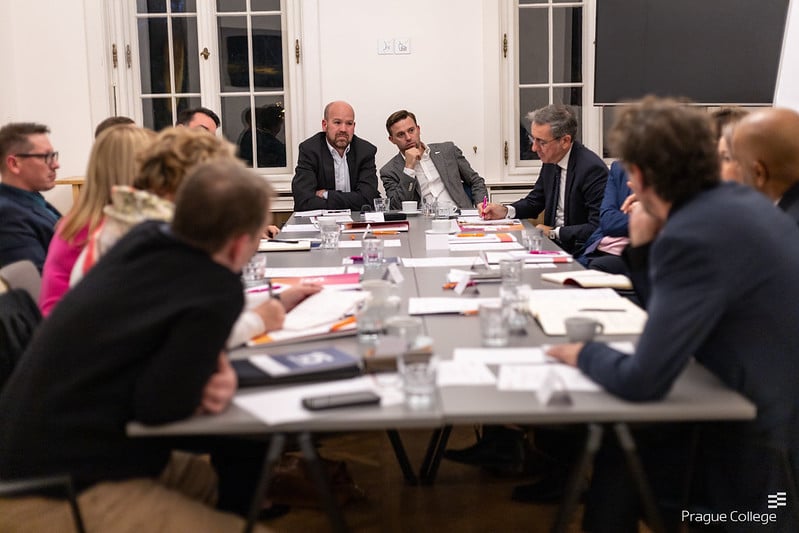 Those who embark on these programmes will leave with the distinctive advantage of having learnt relevant industry-driven content and the tools necessary to support their workplace and enhance their career with students encouraged to frame their daily work into an academic module, as they reflect on practice and make tangible advancements in what they deliver in the workplace.
Furthermore, this concept is fully realised in the form of a live HR or Leadership project conceived between the student, their academic adviser and employer. This work-based project allows students to achieve an outcome that can be implemented directly into their workplace.
The MSc Strategic Human Resource Management (coming in September 2022) programme is designed to give working professionals who wish to develop and advance their career in HR or make a career move into this field. Students will investigate organisational structures and functions within business, and assess strategies and approaches that can been successfully applied to contemporary organisations in order to create a vibrant and thriving workplace culture.
The MSc Leadership and Strategic Management programme is developed in response to today's rapidly changing business environment, as well as businesses' need for enhanced leadership, strategic and change management skills required from their leaders. Professionals from all fields that require exceptional leadership and management skills on a daily basis benefit with their direct experience that can be placed in an educational context when examining management, leadership, ethics and how these factors impact employee management and decision-making.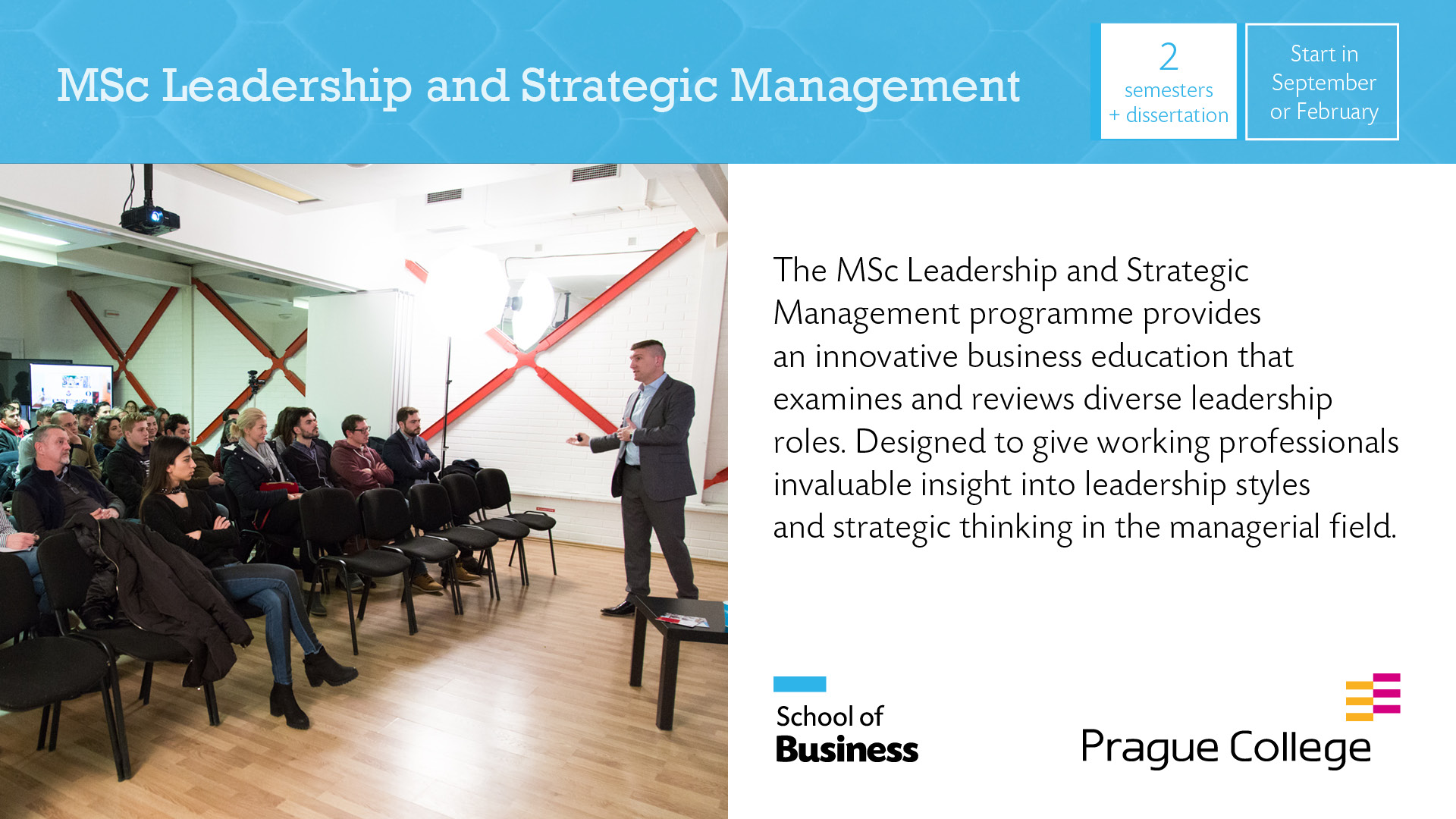 Open from February 2021, and delivered over three semesters these unique global blended programmes can be studied regardless of where you are based, with the majority of teaching undertaken through our Digital Campus, with classes and consultations set outside of working hours and over weekends to accommodate work commitments.
There is also a residential component, either two weekends per semester or one week at the end of each semester for workshops, consultations and activities with fellow students and academic staff from the School of Business.
To learn more please download our new School of Business Brochure or email admissions@praguecollege.cz