Where the Wild Things Are: A Roundup of Crypto & Blockchain with Actual Sightings
by Matthew Butler, on 15 May 2019 00:00:00 CEST
Thursday 23 May 2019 | 6pm | Blanicka 001 / 002
Our speaker will be Gabriel Dusil, co-founder at Adel Ecosystem Ltd. His talk, "Where the Wild Things Are: A Roundup of Crypto & Blockchain with Actual Sightings" will provide a broad & deep rundown of crypto-currency and blockchain efforts to date in various vertical and horizontal markets.

The presentation covers the investment landscape, a business analysis of performance, challenges to adoption and fit-for-purpose, along with the all-important hype curve.
Gabriel is a Marketing & Strategy veteran from the Security and Broadcast fields, along with his current efforts with the Adel business incubator to promote Blockchain innovation, communities, portal/platform efficiencies and new investment approaches.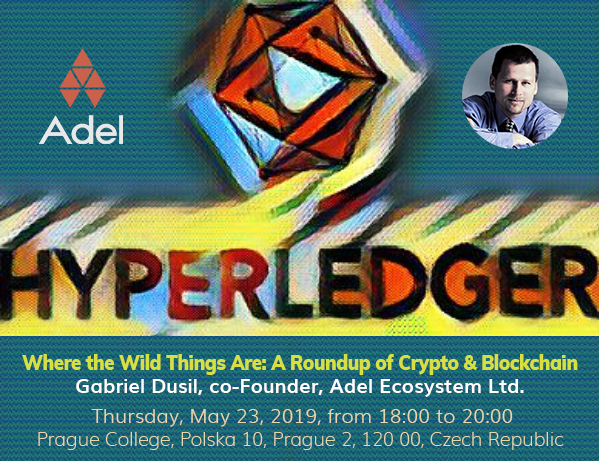 Hyperledger is an open source collaborative effort created to advance cross-industry blockchain technologies. It is a global collaboration, hosted by The Linux Foundation, including leaders in finance, banking, Internet of Things, supply chains, manufacturing and Technology. Hyperledger Meetup groups have an informal relationship with Hyperledger, and make up a key part of the Hyperledger ecosystem. Participation in a Hyperledger Meetup group is open to anyone--employees of a Hyperledger member company, Hyperledger contributors and developers, and people just passionate about blockchain technology. To get regular updates from the Hyperledger Prague meetup group, join the group on Meetup https://www.meetup.com/Hyperledger-Prague/
You can find this event on Meetup here https://www.meetup.com/Hyperledger-Prague/events/261421229/