A second bite of 'Supper' from CATNIP Theater
by Alex Went, on 07 June 2018 00:00:00 CEST
Tue 19 and 26 June 7.30pm; Sat 23 and 30 June at 7.30pm,
Sat 30 June matinee at 1.30pm | Studio Savec, ulice 28. října 3.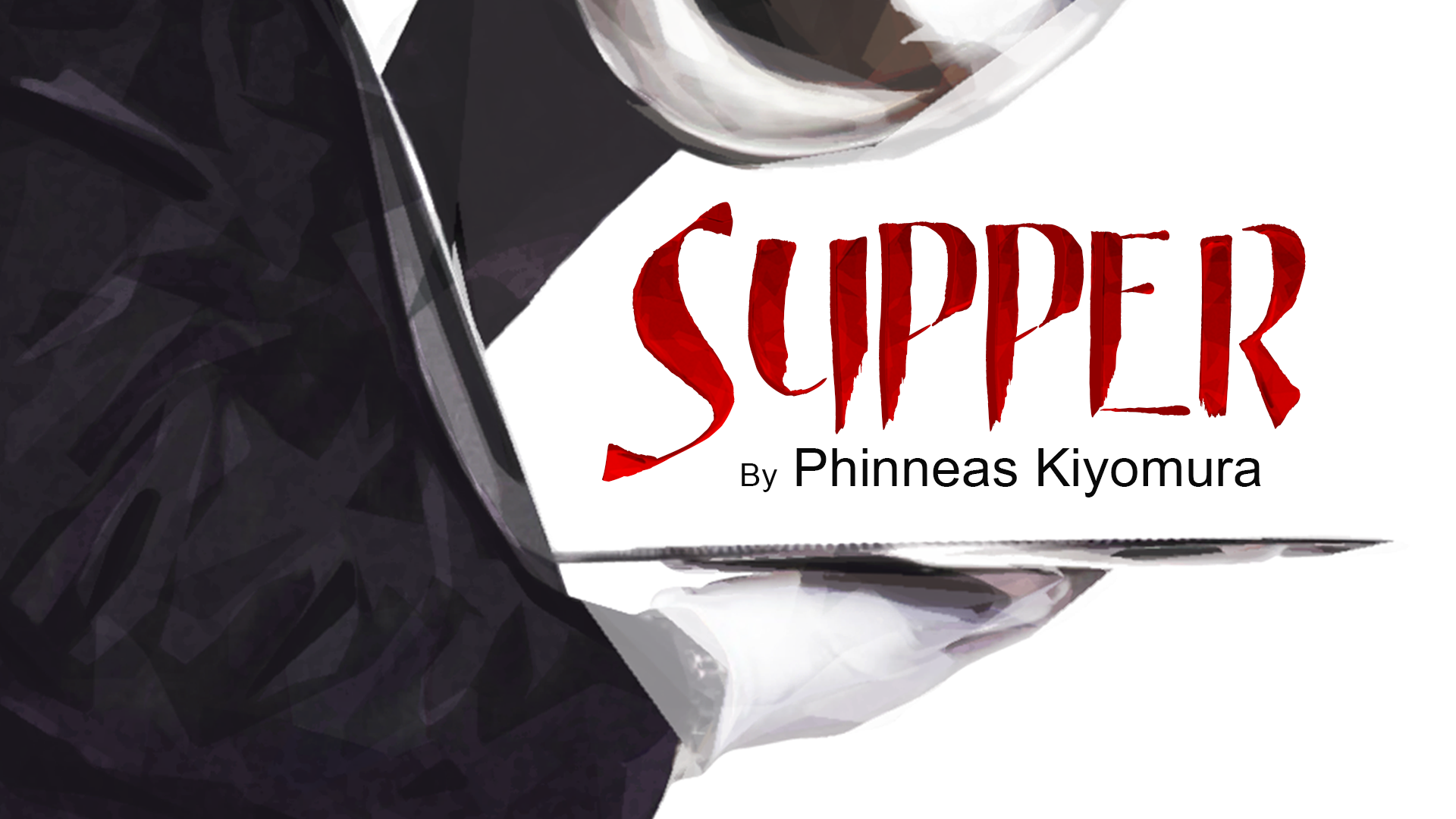 A Prague College lecturer is about to re-mount a comic thriller at Prague's Studio Savec.
Nicole Adelman, who teaches in the Creative Media Production programme, is bringing Phinneas Kiyomura's dark two-act comedy 'Supper' back to Prague for five performances in June.
Along

with another Prague College lecturer, Peppur Chambers,

Adelman was a co-founder in 2015 of CATNIP Theatre (Co
ntemporary American Theater Now in Prague). The founders' enthusiasm led to the participation of a number of Prague College students in the p
roductions, including Nino Aphakidze, a student on the Creative Media Production programme, who joined this latest project as photographer and videographer. She writes:


I joined CATNIP during their production of Glengarry Glen Ross one year ago. As I usually join the team at the early stage of rehearsals, I get to see how the shows come together, which for me is the most interesting part. I get to learn how amazing directors work with their actors. I've always been fascinated with what's going on behind the scenes of a theatrical production because there's so much excitement, communication and mutual support between the whole production team. Behind the scenes I also get to know the actors as individuals; and then seeing them perform later on, totally disappearing into their characters, catches my breath. As a photographer and videographer I try to combine "behind the scenes" with actual performances to share my experience and excitement with the viewers. I'm very lucky to know and work with some of the most amazing and creative women that are also the core of the company."
Nicole tells us a little about the play: "
Four brothers, each an heir to their father's vast oil empire, come together for a meal with their father to celebrate the upcoming nuptials of the eldest brother in his fiancé's home in Japan. They bring to the table a shared violent history of (literal) back stabbing, emotional and physical abuse, and a constant fight for their parents' approval.
As they wait for their father to arrive – the old coot has no sense of time, and yet, a wonderful sense of timing – old wounds begin to fester, swords are drawn, and tea is served."
If that's whetted your appetite, come along to the play and find out what happens next! Tickets are 425czk for the Tuesday evening performances on 19 and 26 June; and 500czk for Saturday evening performances on 23 and 30 June, including a SUPPER amuse-bouche!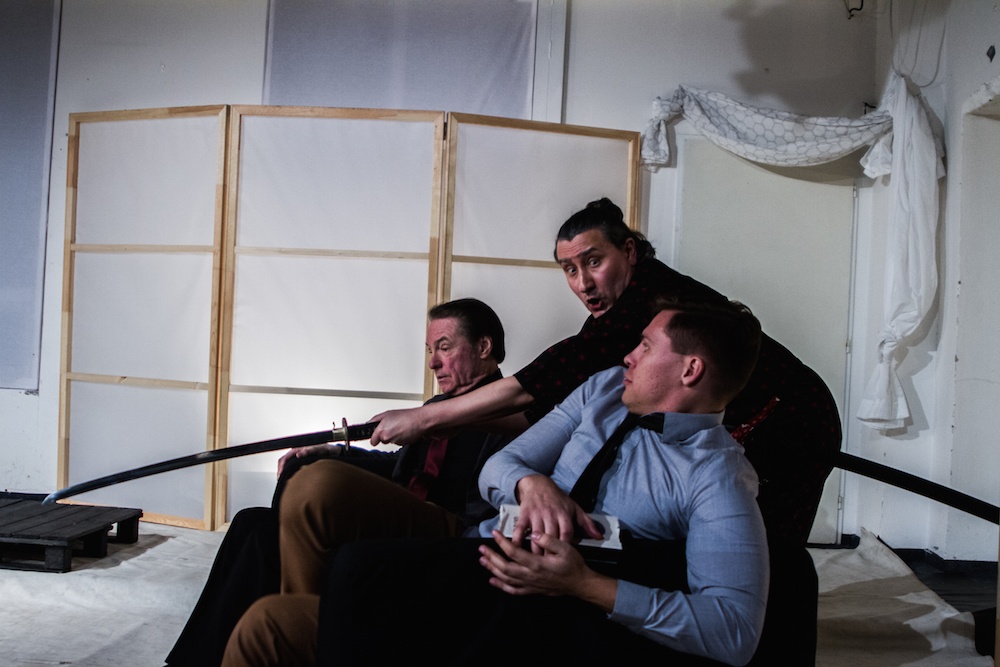 Many Prague College students have worked with CATNIP Productions and have been involved in their plays, including Nino Aphakidze, who took the picture above.