'Coming Together' in Different Times
by Larissa Petryca, on 14 October 2020 00:00:00 CEST
We've been delighted to welcome our new and returning students from Prague, and all around the world, into their programmes. With orientation and classes underway, students are taking part in classes through the Digital Campus after a government order for schools and universities to teach all classes online. Despite this, we want to encourage the community to 'Come Together' for a series of exciting events and activities, starting with Friday's Welcome Party.
Annual Theme #ComingTogether
Every year the Living Futures initiative at Prague College designs an annual theme which brings to light the challenges we face, and explores them via the interconnection of business and finance, design, media, art and computing. Our Schools, students and staff work to embed this theme into projects, lectures, workshops, conferences and shows to illustrate, adapt current practice and inspire future action.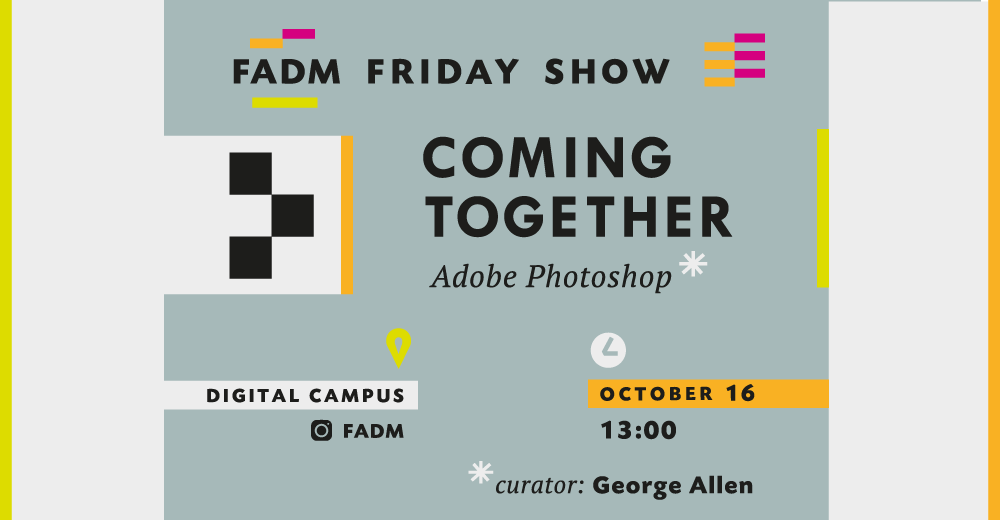 Friday Show
The first output to demonstrate the new theme will be tomorrow's Friday Show: Coming Together. Under the guidance of George Allen, Head of the School of Art & Design, Foundation Art, Design & Media Practice students have created posters in Photoshop and paired them with songs of their choice that personally evoke the phrase #ComingTogether. Student's work will be uploaded to the Foundation programme's digital exhibition space on Instagram between 1pm and 5pm, simultaneously we will publish a Spotify playlist with the student's song choices, keep an eye on our Facebook Friday Show event page (and Instagram page above) for the link.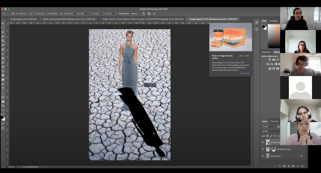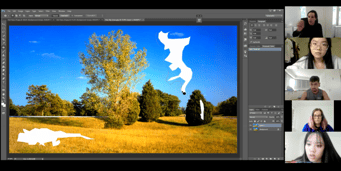 Welcome Party
Following the Friday Show, the College and Student Council will host a Welcome Party for all students. Join the online party and automatically qualify for the chance to win a 50EUR Amazon gift card, hear from our Prague College Societies and Student Council who have great ideas in store for the year, make new friends from around the world and stick around for some fun and games in breakout rooms run by our student volunteers.
Plus, enjoy a live music concert broadcast from our Polska campus featuring five of our talented students! That's right, new and returning students have teamed up to create an evening of unique performances as part of our main events, and as a soundtrack to our open chat! We throw great parties even in the #DigitalCampus, so come join and see for yourself!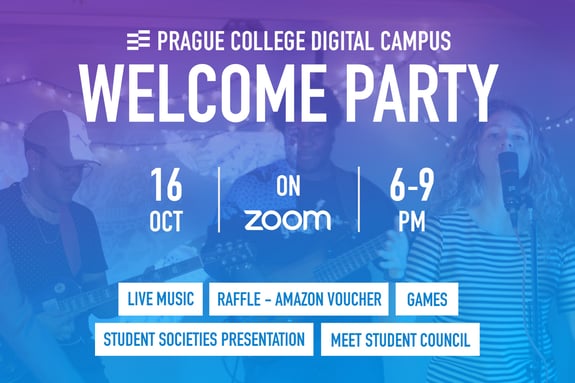 Coming Together over the Weekend
After the Welcome Party if you feel like you would enjoy meeting a couple of other students in-person, then Student Services are here to facilitate Coming Together over the Weekend. Simply sign up at this form and we will create groups of approx. 4 students and send you each other's contacts so that you can arrange a get together and walk around the city sights or visit the local parks.

Prague College Parks & Eating Guides
Planning your weekend? Visit and download copies of the college's guides to Finding your Own Oasis in Prague and Eating around the College. Most cafes and restaurants offer takeaway at their door or you can order through through Wolt or Dame Jidlo.
Visiting Artists Lecture Series (VALS) with Michel Rosa
On October 29, join us for a livestream broadcast on Facebook and Instagram for Michael Rosa's VALS lecture. Michael is a graduate of industrial design from UMPRUM and a new star on the Czech design scene. He works with virtual and mixed reality space so is a perfect choice for our first VALS lecture this semester.
Michael will be the first of our speaker series to stage his lecture from our Polska campus where we will broadcast using multiple cameras offering wide angle and close ups, ensuring a professional presentation outside of the constraints of the zoom window. You are able to join at your convenience during the livestream and submit your questions in the chat.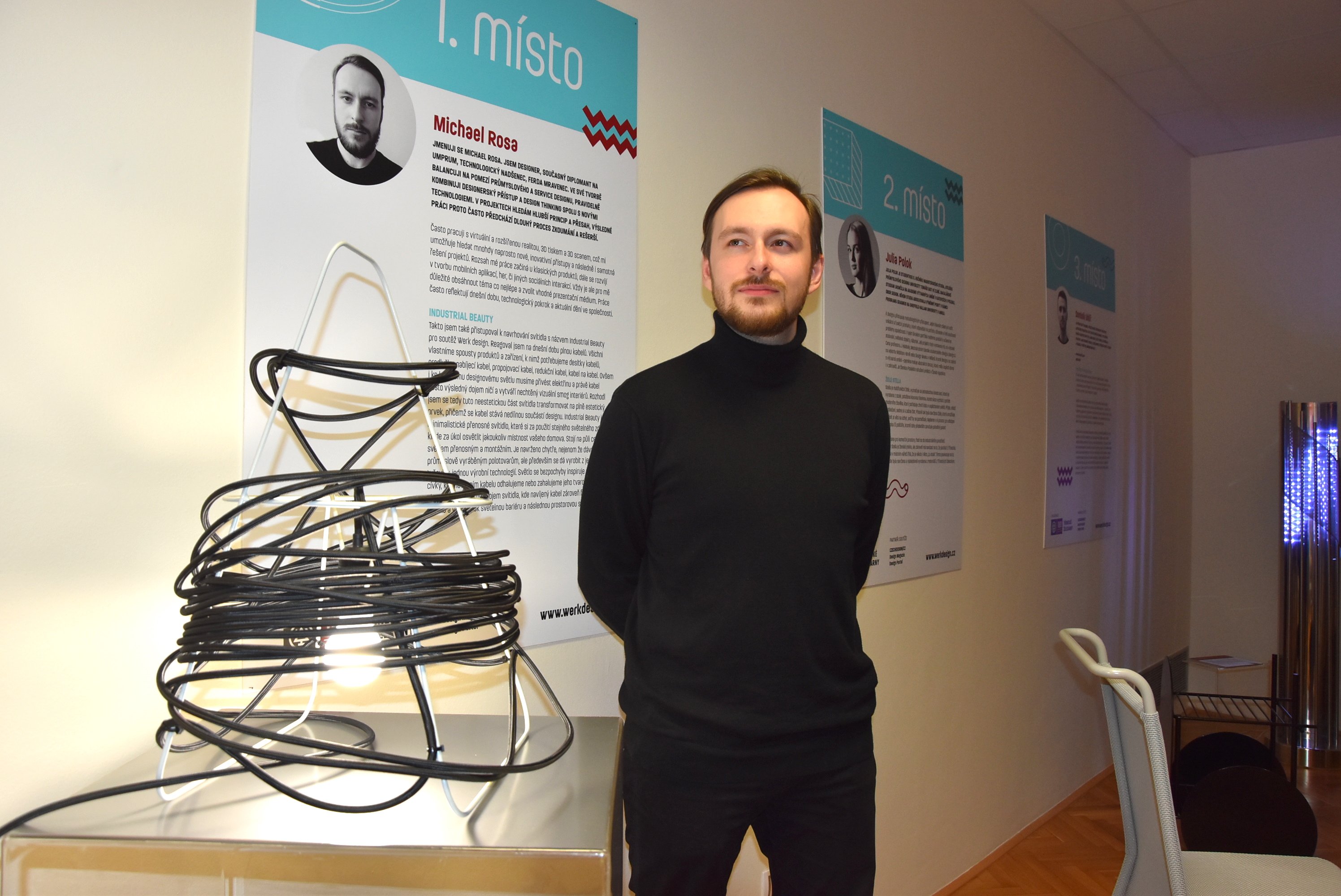 Upcoming lectures from School of Media and IT
After successfully running regular VALS and Master Speaker Series lectures, we are happy to announce that the School of Media and IT are launching their own lecture series too! Highlights will include Mika Johnson a multimedia artist who directs XR projects, fiction and documentary films, music videos and commercials. Vít Klusák and Barbora Chalupová, award-winning documentary makers of Caught in the Net which explores online predatory behavior, plus Ben Sasson and Mimi Violette who work as graphic designers and set designers in film and television.
Global Ethics Day - October 21 & November 10
In addition to the Master Speakers Series, business students will partake in a range of interesting webinars and discussions as part of ACCA's Global Ethics Day, which encourages the accountancy profession to create a more ethical and sustainable world. Then on November 10, the School of Business lecturers will present a webinar to the global ACCA community on the topic of Economic Crime in the Digital World, including a panel discussion.

This is just the beginning of a whole host of exciting events and activities in development by the College and Student Council, not to mention exciting plans for Halloween! Keep checking your email for the latest updates, as well as our Facebook and Instagram pages. Also get in touch with us if you have any interesting ideas or talents that you would like to share with our community.