Prague College Final Shows 2020
by Larissa Petryca, on 20 May 2020 13:34:15 CEST
Our much anticipated Final Art Exhibition shows are soon to begin in the form of virtual exhibitions. With current limitations on social gatherings it was decided that shows should take this non-traditional form. This obvious challenge has forced students to rethink how to show their work, leading to many interesting and unique container websites that will be launched live at each show.
you should cometomy.house
The first show of 2020 will be our BA (Hons) Fine Art Experimental Media soon to be graduates who will replicate a House warming experience for visitors. Visitors will enter a virtual living room and then visit each artist's own personal room. This reflects the group's experience of living and working within the confines of their home over the past few months.
To join this live event please visit the facebook event website here for updates. There are also links to each graduating artists personal page.
Happily Ever After;
June 4 at 17:00 CET
official launch of www.happilyever.cz
Following are our graduating students of BA (Hons) Graphic Design. There will be 32 students presenting their work online. The show title was chosen from an illustration challenge that the group undertook towards the end of last year where they had to compose illustrations to explain newsworthy events. Visitors can register ahead of time at the exhibition website above to receive details for the show opening that promises a surprise interactive twist. You can find more information here on the shows Instagram page, along with some of the student artwork that will be featured.
To join this live event please register above and also join the facebook event website here to receive updates.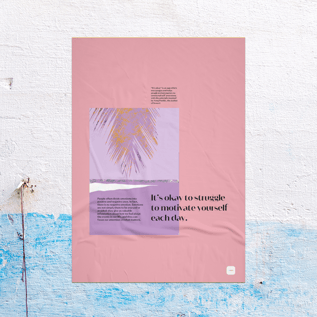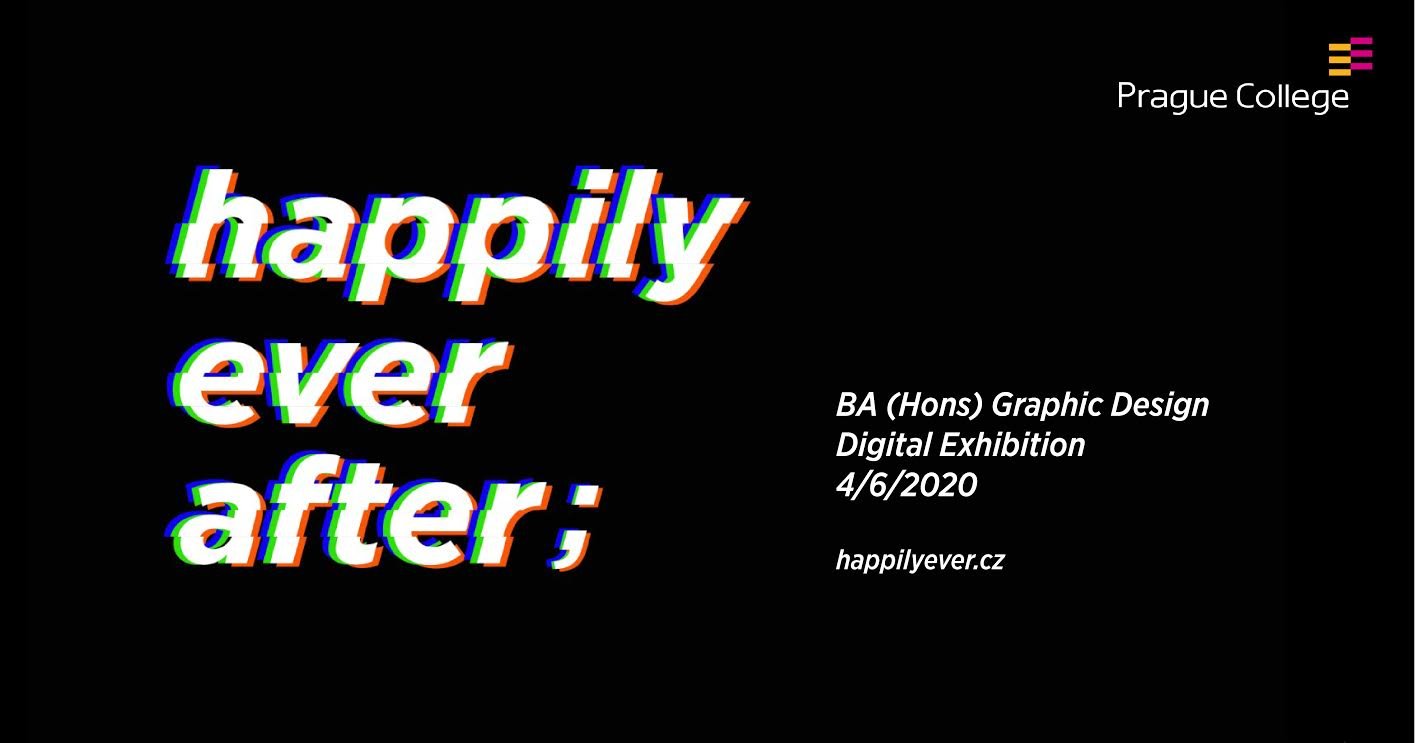 PATIENT F
June 8 at 19:00 CET
official launch of www.patientf.com
Our Foundation Diploma in Art & Design students plan to launch a 17 room virtual gallery that visitors can walk through at their leisure to replicate the experience of a physical show. Visitors can chat with artists in the rooms and there is even a drinks table laid out in the hall. The theme of the show is focussing on mental health and how it's been particularly challenging during this period of lockdown. Also check out the Patient F Instagram page featuring the show's illustrated animated gifs.
To join this live event please visit the facebook event website here for updates.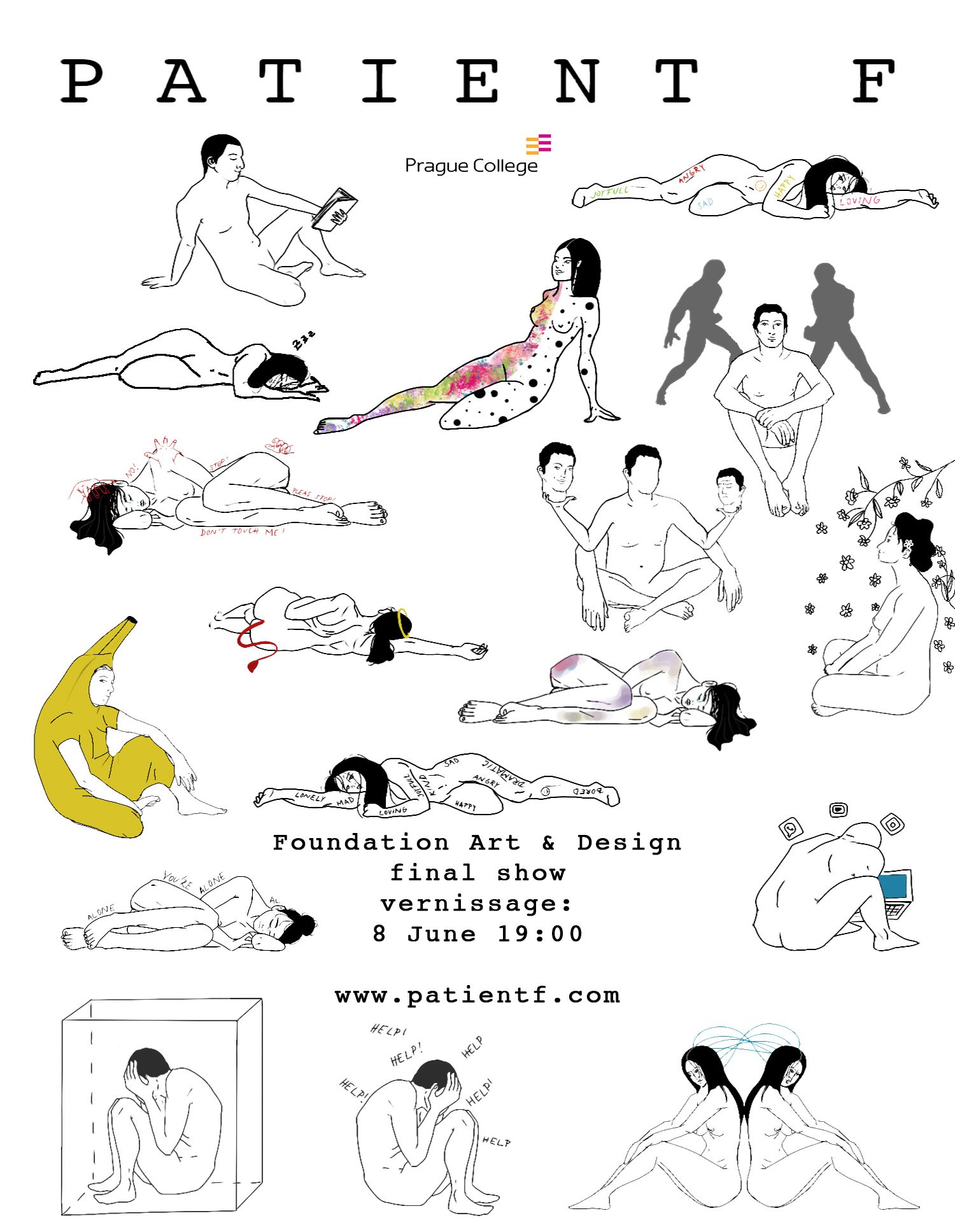 ReShape
June 25 at 18:00 CET
official launch of www.reshapeexhibition.cz
Our final show on June 25, will feature our graduating students from MA Future Design & MA Fine Art. The title theme Reshape, is a series of works that deal with how media technology reconfigures the behaviour and mindset of humans and both questions and examines the human-digital media relationship. Stay tuned for more information and to join this live event please visit the facebook event website here.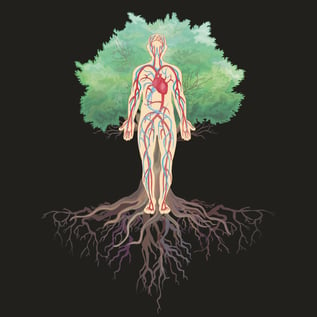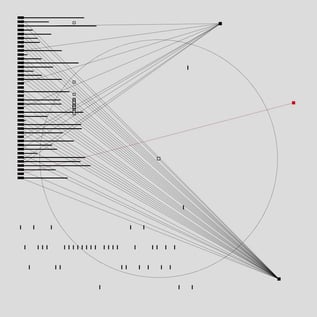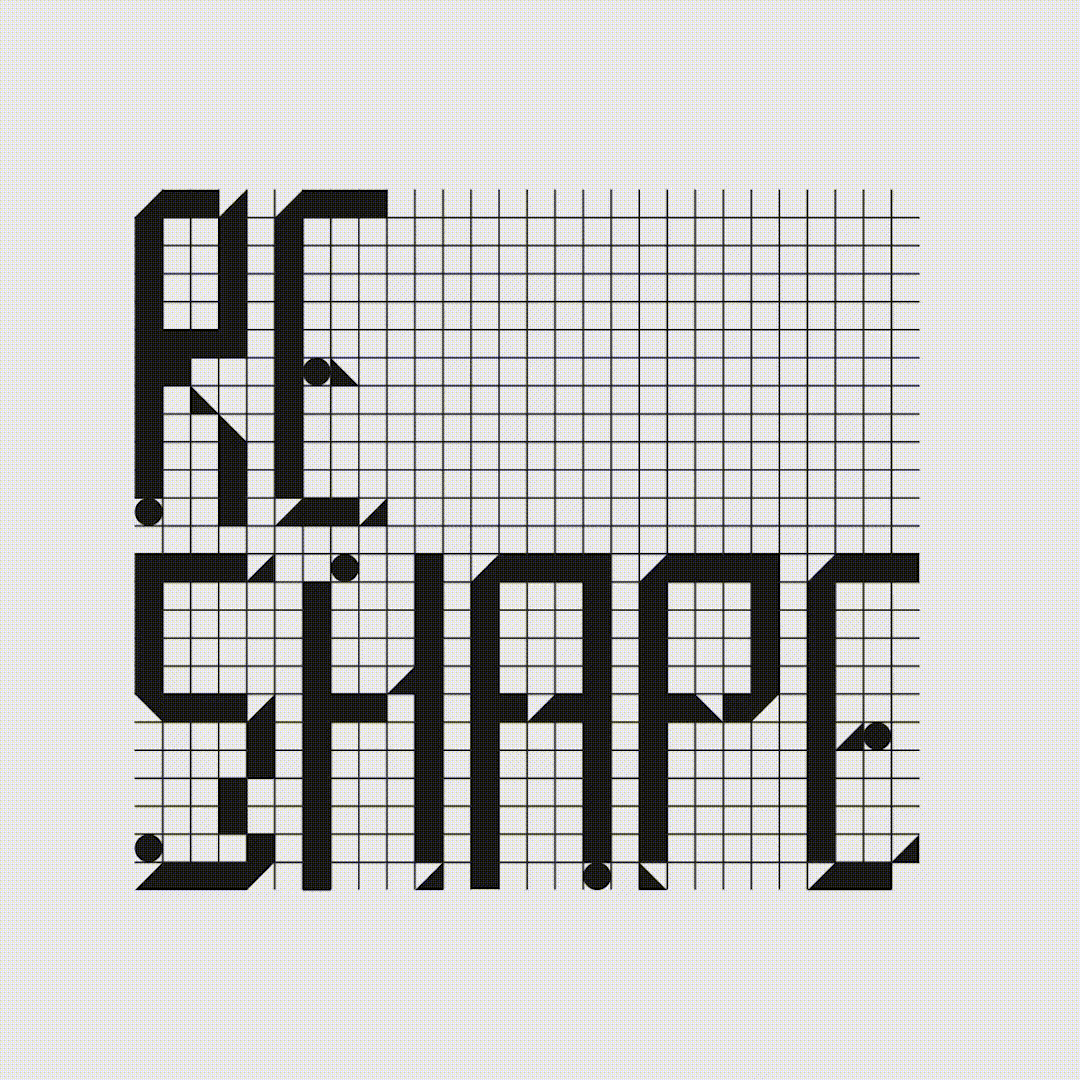 To keep up with news on the graduating shows, and to receive information on how to join please follow the Prague College Facebook page.