Making Sense BA FAEM virtual exhibition
by Larissa Petryca, on 11 January 2019 00:00:00 CET
Fine Art Experimental Media students have come together to create a virtual exhibition running from now until 17 January showcasing personal work from 2020, that neither fit a brief or project theme. These works were created in studios in many corners of the world, absorbing aspects of student's cultural surroundings as well as reflecting the impact of this past year. Following is the group's manifesto written by Jessica Gardner-Thorpe, a second year BAFAEM student and one of the exhibited artists.
"Making Sense" is an online exhibition using a 3D rendered space to showcase a collection of digital and oil paintings, pastels, drawings, sound pieces and video artworks, as well as a live video stream on Twitch scheduled for 15 January which will discuss the art making process including a multilingual chat section for interconnectivity and audience engagement.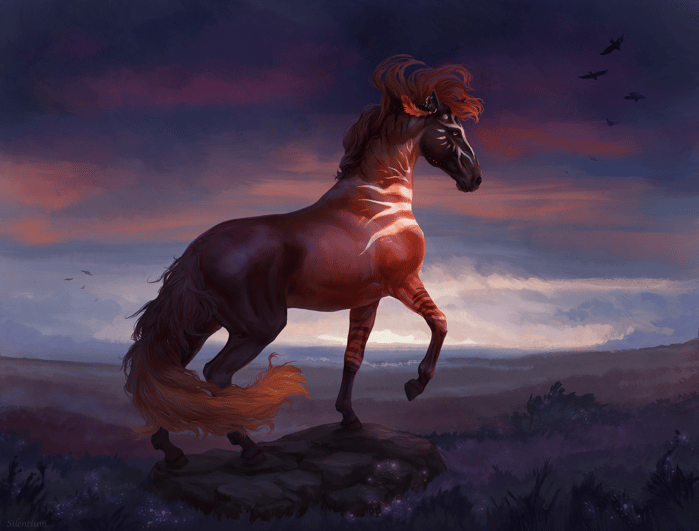 Emiliya Shcherbak, Feel the Sunset
The artworks are reflective of one class of students working in mediums that they are naturally drawn to, and for a majority are purely personal works that did not belong priorly to another exhibit, or created for a 3rd person audience. They are excerpts from a collective of young, progressive artists showcasing pieces as they develop.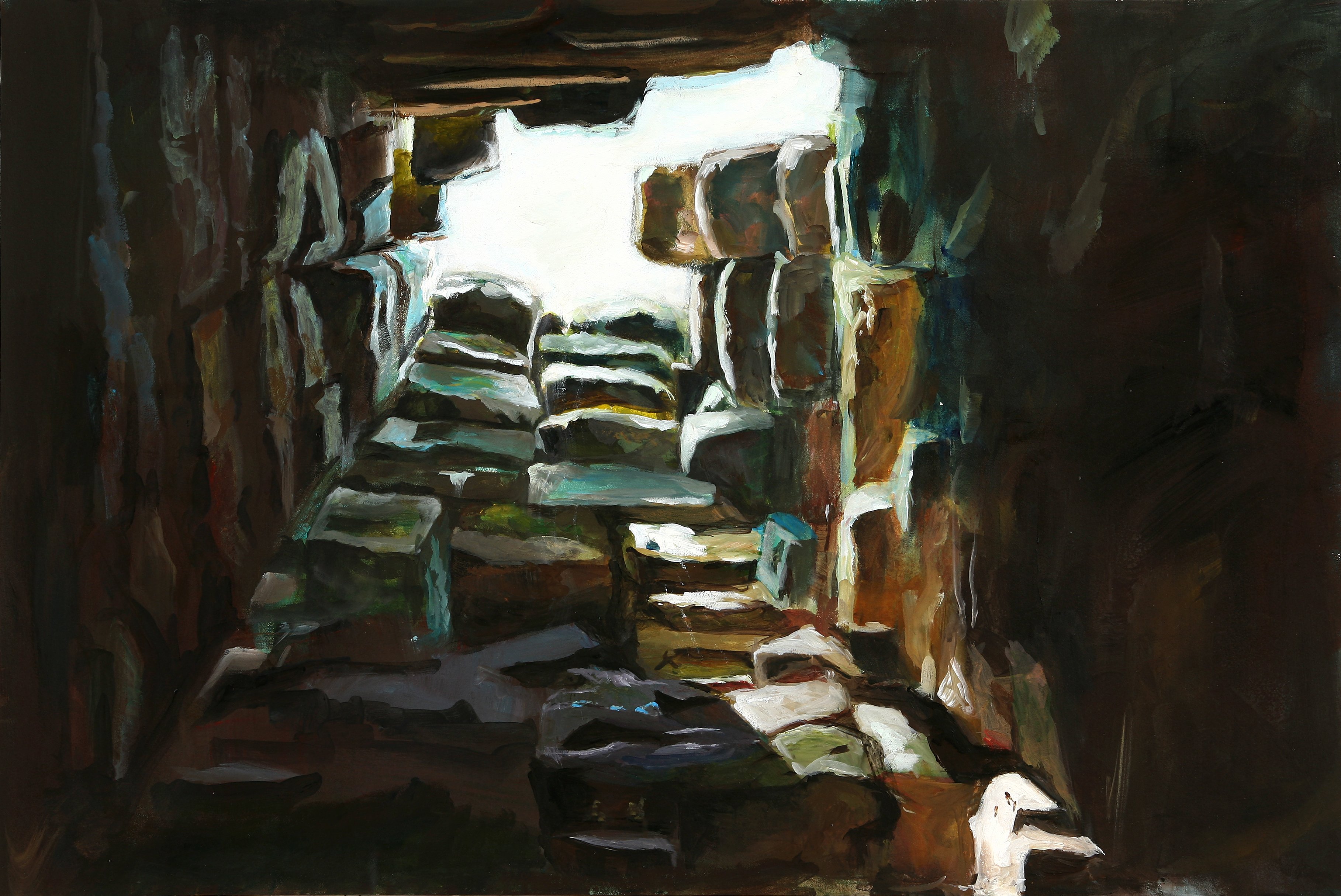 Chan Hui Jang, Way
Since this collective is multicultural, it is beneficial in this case to have an online exhibit during the pandemic as it gives a strong global perspective on where different artists are coming from, without the inhibitor of having to be fully immersed - to be in the country the artist is working from.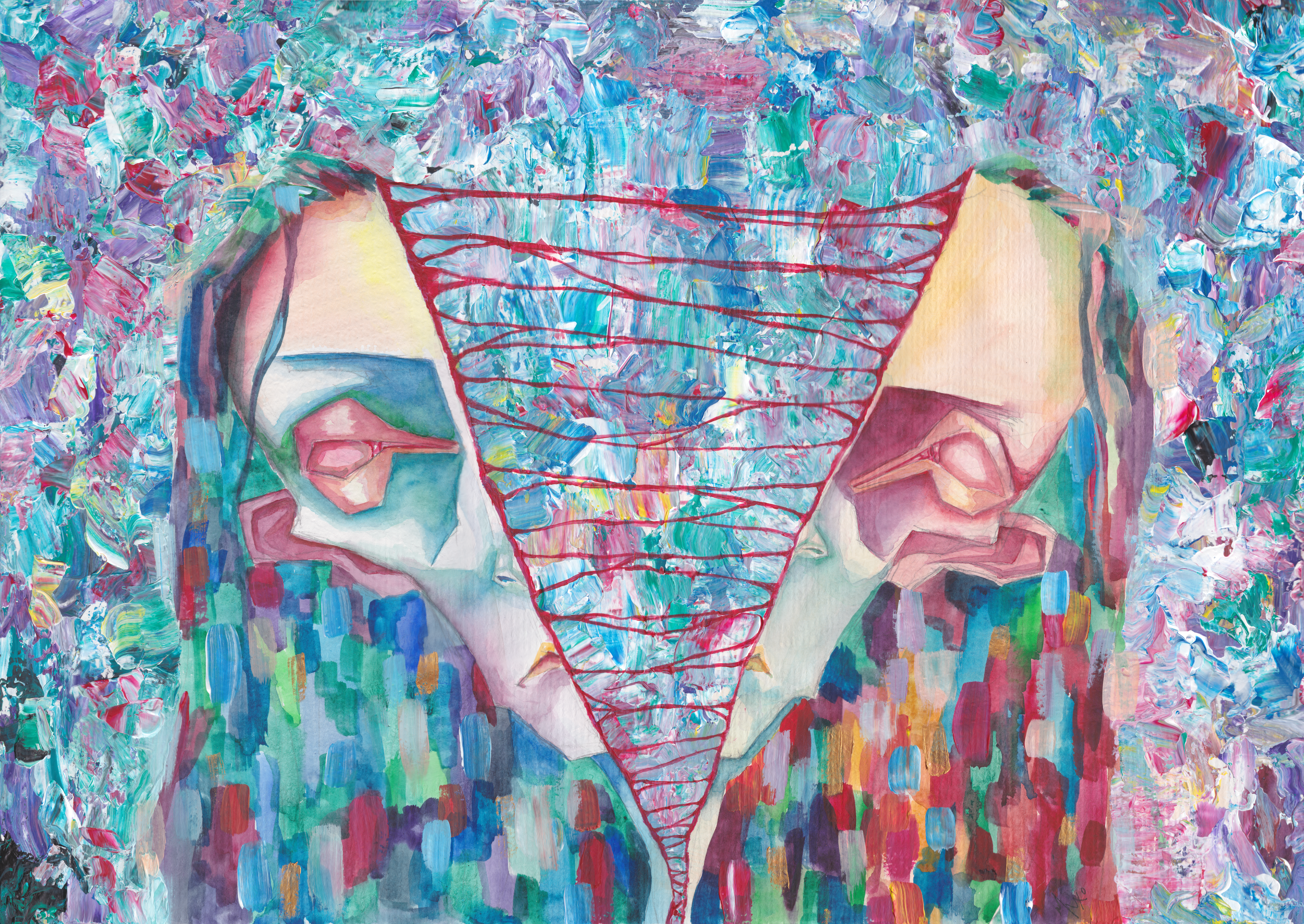 Evgeniia Tiulina, Attachment Issues
Coming out of a year when interaction had become limited, learning new ways to connect and showcase works became a focus for young artists. Many of the artworks featured follow these themes of "disconnect", isolated individuals captured in frame. Although they all differ stylistically, they come together as a collection of doubts and as acts of self-realisation.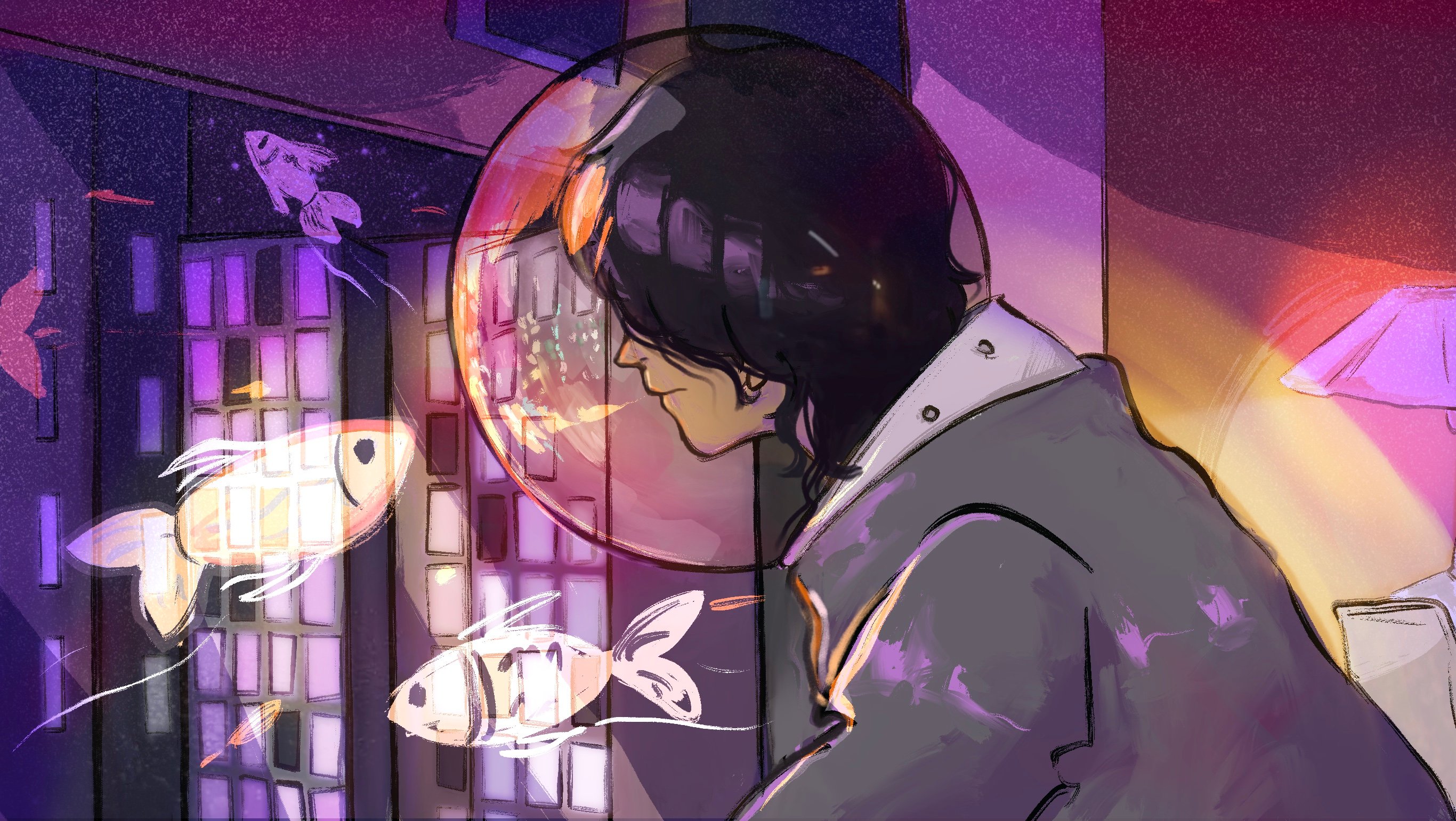 Aliya Aliyeva, Wonderland
We also wished to include some live events, to bring more of a sense of time - considering we are all in different time zones - and space to the collection. To give the viewer a chance encounter with the artists, to see some process, and act as a substitute for the lack of in-person interaction that has carried over to 2021.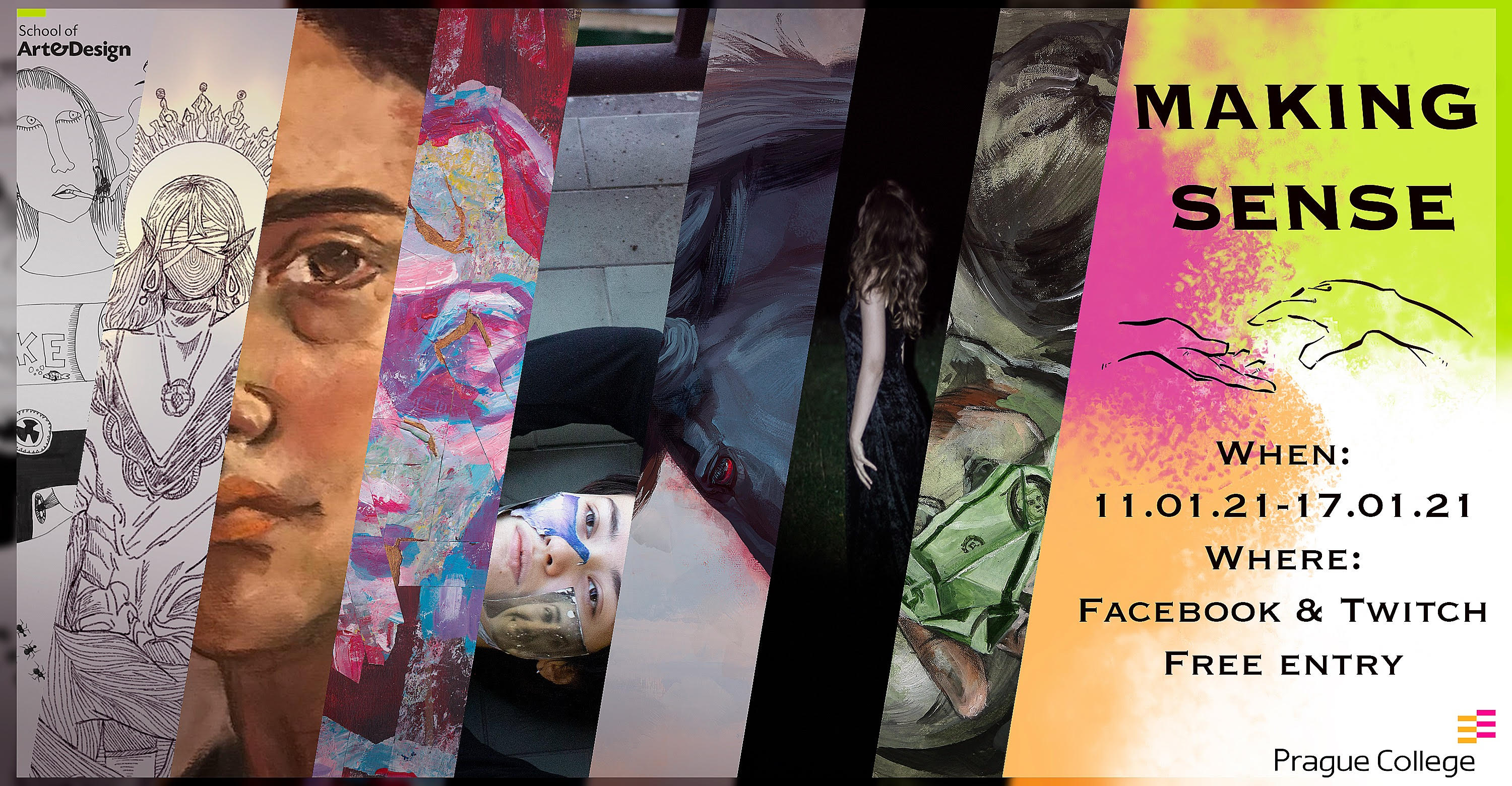 To see the virtual exhibition please visit here and be patient, it takes a while to load, you can also join the exhibitions livestream art making process on January 15 through twitch here , watch for announcements on the workshop time (to be confirmed) on Prague College Instagram and Facebook stories and on the Making Sense Instagram exhibition page