'Happily Ever After' Illustration Challenge
by Larissa Petryca, on 10 December 2019 16:42:56 CET
Graphic Design students have completed a series of Illustration workshops aimed at producing powerful graphics that introduce and explain current world issues and news events to young children who are yet to learn to read.
After three weeks of intense workshops, students have completed illustrations that visually explain a diverse range of issues such as global warming, pollution, war and poverty.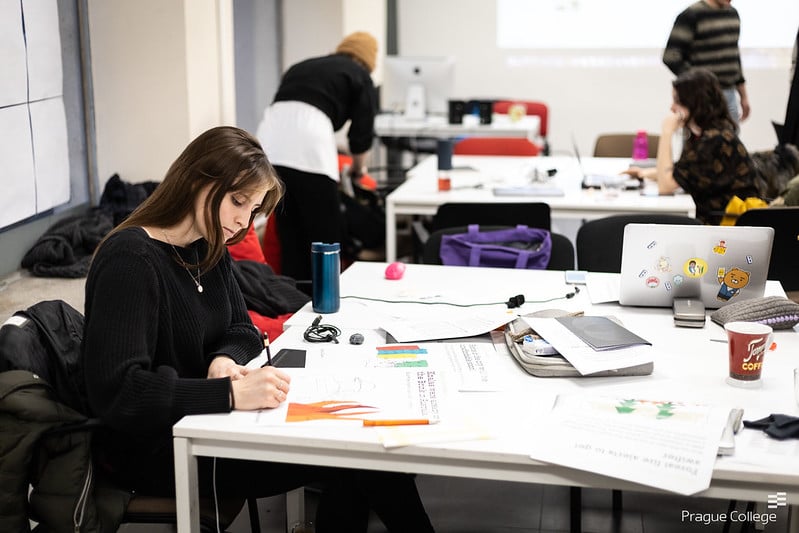 Not only were a range of technical skills developed, but students had to consider how to present complex topics with minimal text, as well as consider their young audience's ability to interpret the issues correctly.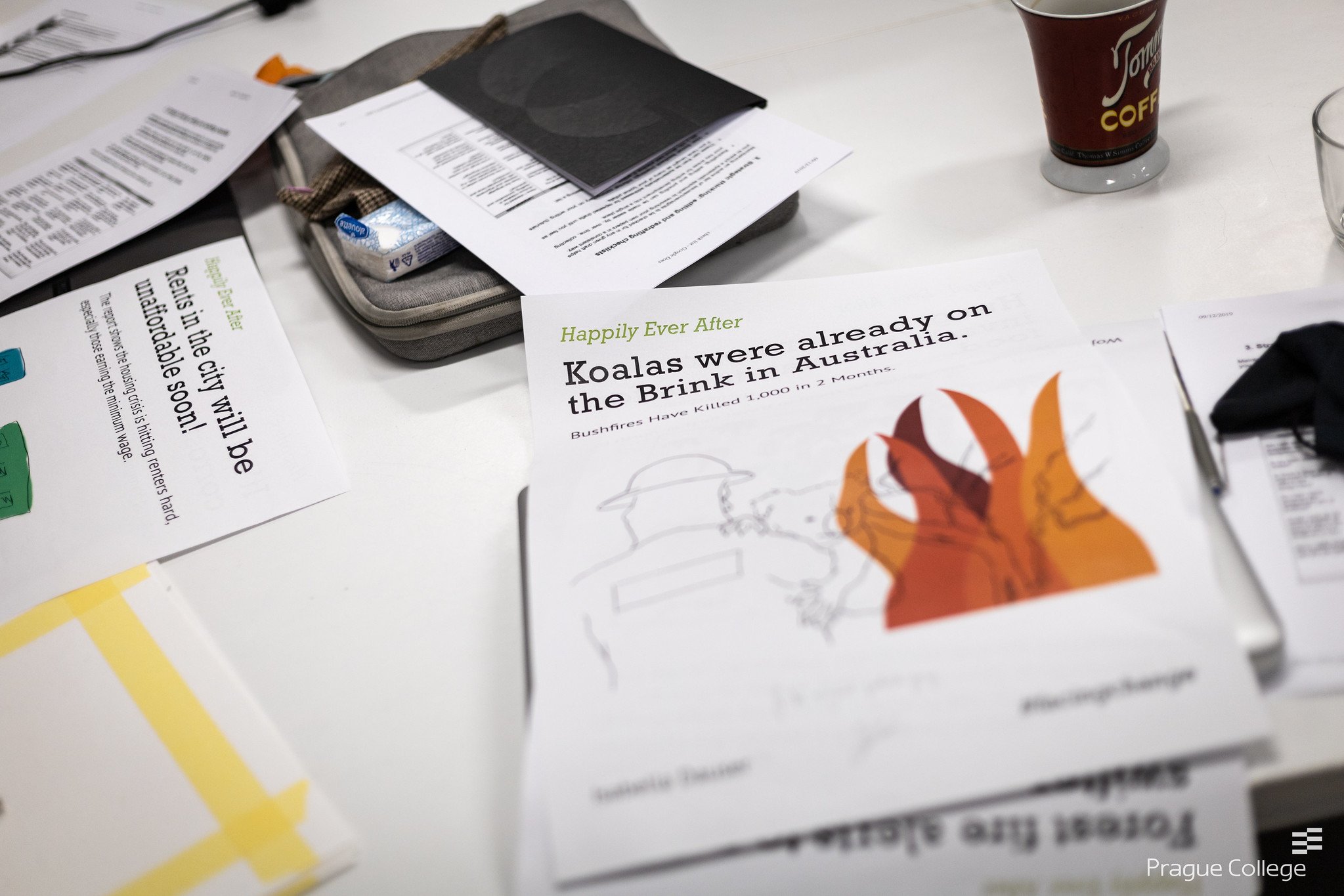 This year the annual theme at Prague College is #facingchange with this project being a great example of how we can influence and create change by using creativity and skill to inform and inspire change in even the youngest members of society.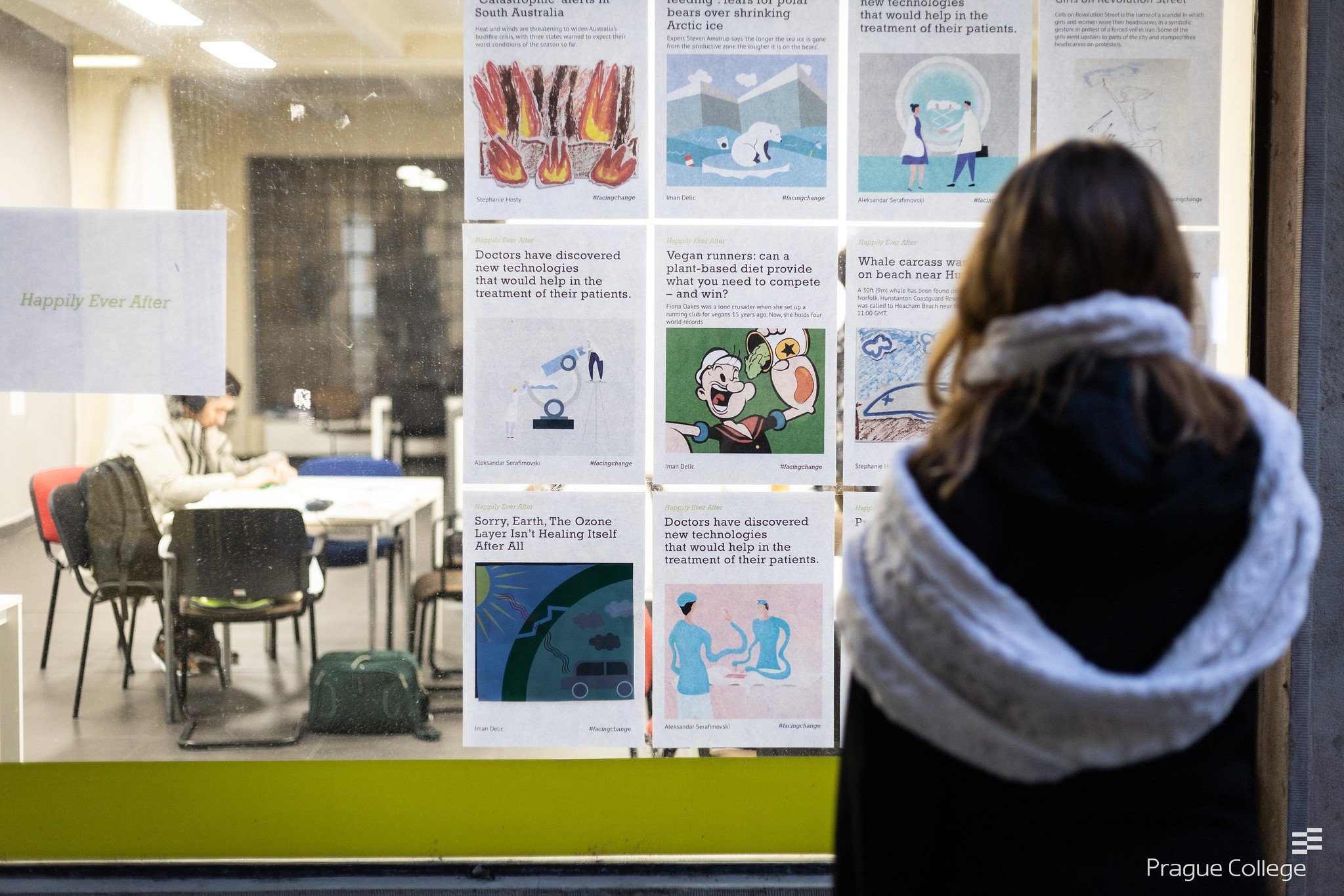 The Student's work is currently exhibited on the windows at Bishop's Court ground floor, facing the street and will run till the end of the holidays. Come and take a look and see if you can correctly identify all the themes at play in their work!