International Day at Prague College
by Matthew Butler, on 23 October 2019 00:00:00 CEST
Friday 22 November 2019 | 2:00pm - 5:00pm | Prague College, Polska, Student Lounge
In a school with over 70 nationalities, we want to embrace our cultures, our differences, and most importantly... our food. That's why next month we will be having our first ever International Day here in Prague College.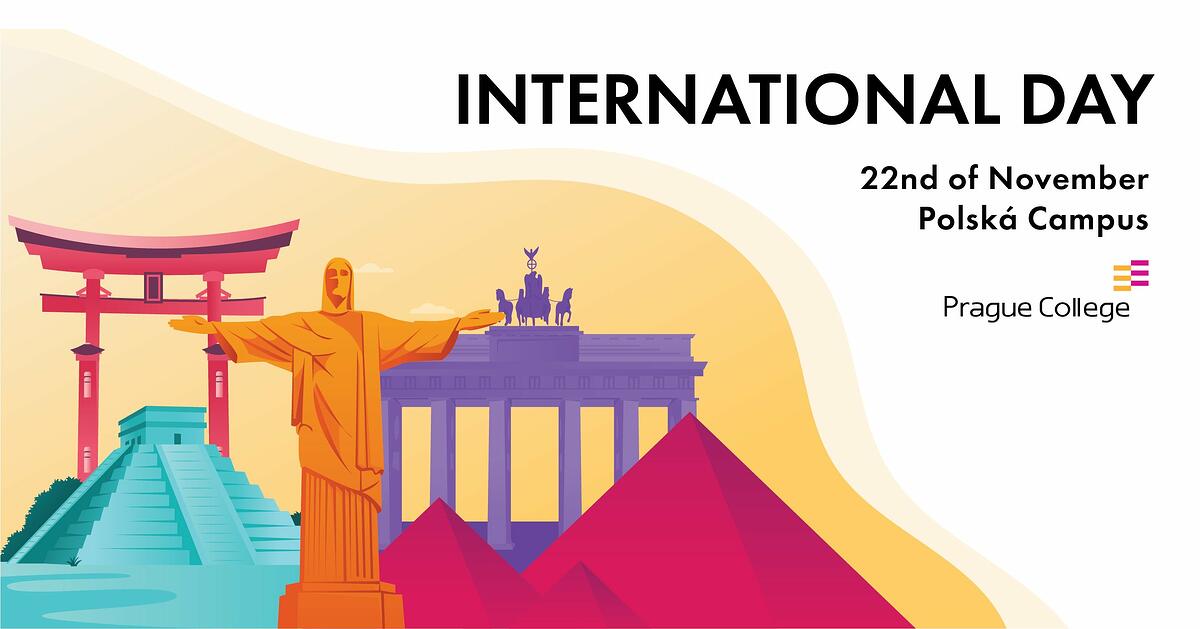 To celebrate the diversity and huge community of international students at Prague College we will be having our first International Day on the 22nd of November.
Join us at any time from 2:00pm - 5:00pm in the Polska Campus Student Lounge where there will be stands representing the many different countries Prague College students come from. Experience food from your classmates countries, fun activities and more.
We will have a special program running from 4:00pm - 5:00pm so join the event here on Facebook for more information on that soon.
This event is open to students, lecturers, staff and everyone in the wider Prague College community.
If you're interested in setting up your own stand for your country don't hesitate to contact Adri at adriana.mendez@praguecollege.cz or Nelli at nelli@praguecollege.cz
We are looking forward to seeing you there!