Prague College Alumnus Opens Fourth Restaurant in Prague
by Matthew Butler, on 27 February 2019 15:26:08 CET
Prague College alumnus Patricio Ibargüengoitia has expanded his chain of authentic Mexican restaurants in Prague with the opening of a fourth Las Adelitas.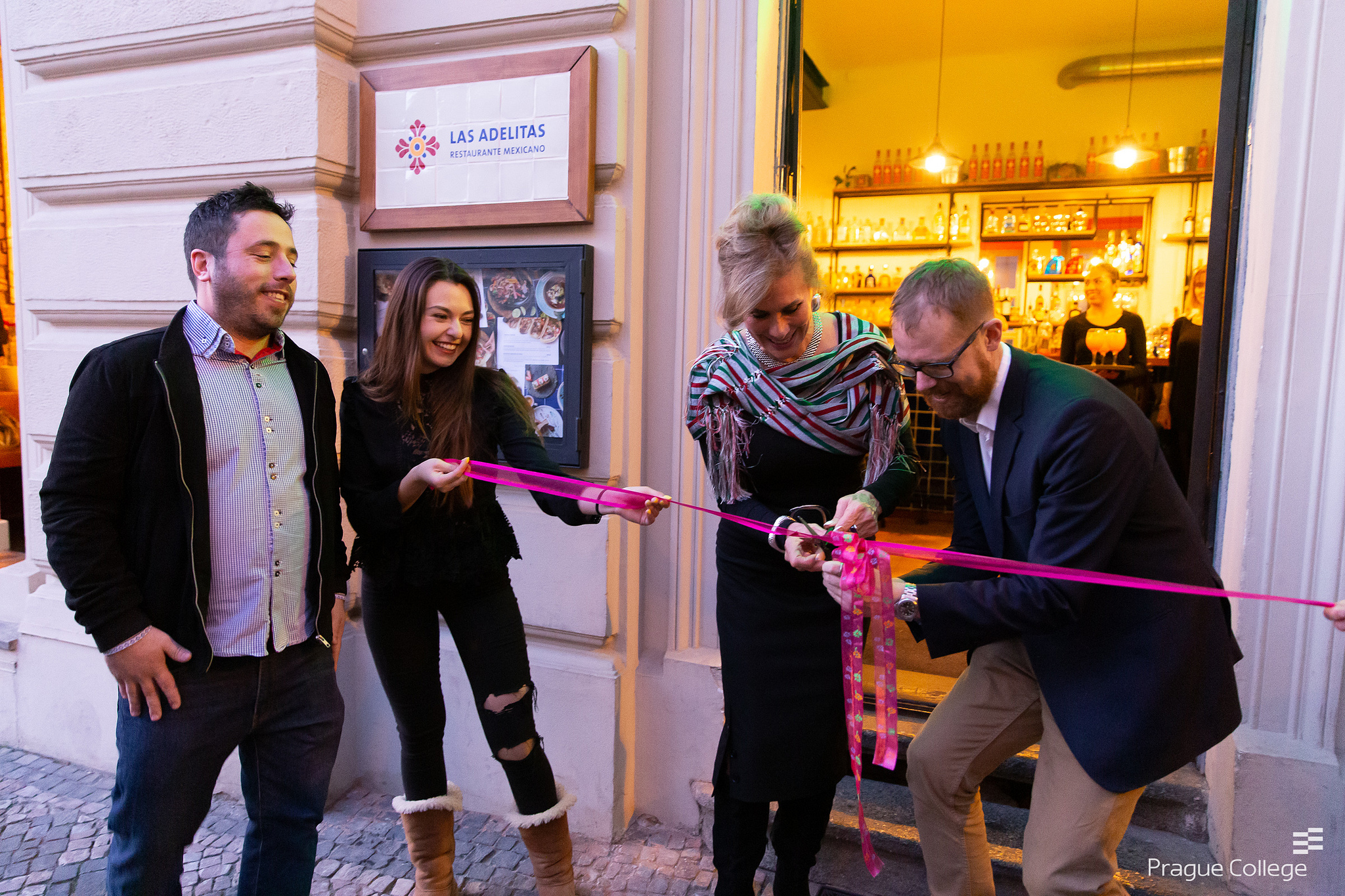 Prague College Deputy Director Jeff Buehler attended the ribbon cutting ceremony on February 25th. The Ambassador of Mexico, Rosaura Leonora Rueda Gutiérrez, said that Patricio represents the best of Mexicans in the Czech Republic: love for the country, its people and its culture, and he wants to share that with locals and visitors to Prague alike.
This was clearly in full display through traditional Mexican dishes prepared with care and creativity, as well as Las Adelitas branded mescal and a strong feeling of community and pride.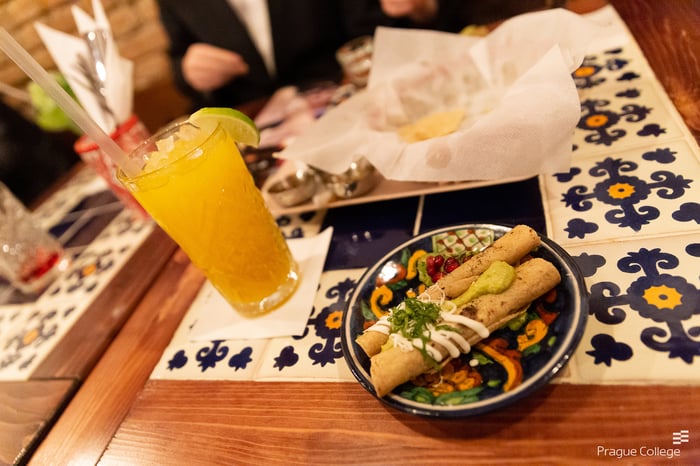 For the Mexican community, Patricio is both an inspiration and an aspiration. A person that gets to the hearts of all, independent of nationalities
Ambassador Gutiérrez.
For Prague College Patricio is an example of a business student who came to study and found his passion in Prague. He was able to make the transition to another culture, work with his interests and turn them into a successful business while staying true to his culture and background. We wish him success (and plan to see him more often during lunch times).
Learn more about Patricio and his story here.
Fortunately for Prague College students and staff, the restaurant is just around the corner from the Bishop's Court campus in Prague 1!