Prague College Graduate and Alumni Event 2019
by Matthew Butler, on 14 November 2019 00:00:00 CET
Saturday 16 November 2019 | 8:00pm - 11:00pm | Galerie kavárny Louvre, Národní 22, 110 00
The Graduate and Alumni Event 2019 is a great opportunity to network and communicate with the Prague College graduate community. Talk about life after graduation, share experiences about career choices or further education, give references for employment, and even share ideas for graduate activities, events, and projects.
Calling all alumni and 2019 graduates, Join the Alumni Association for the Prague College Graduate and Alumni Event 2019!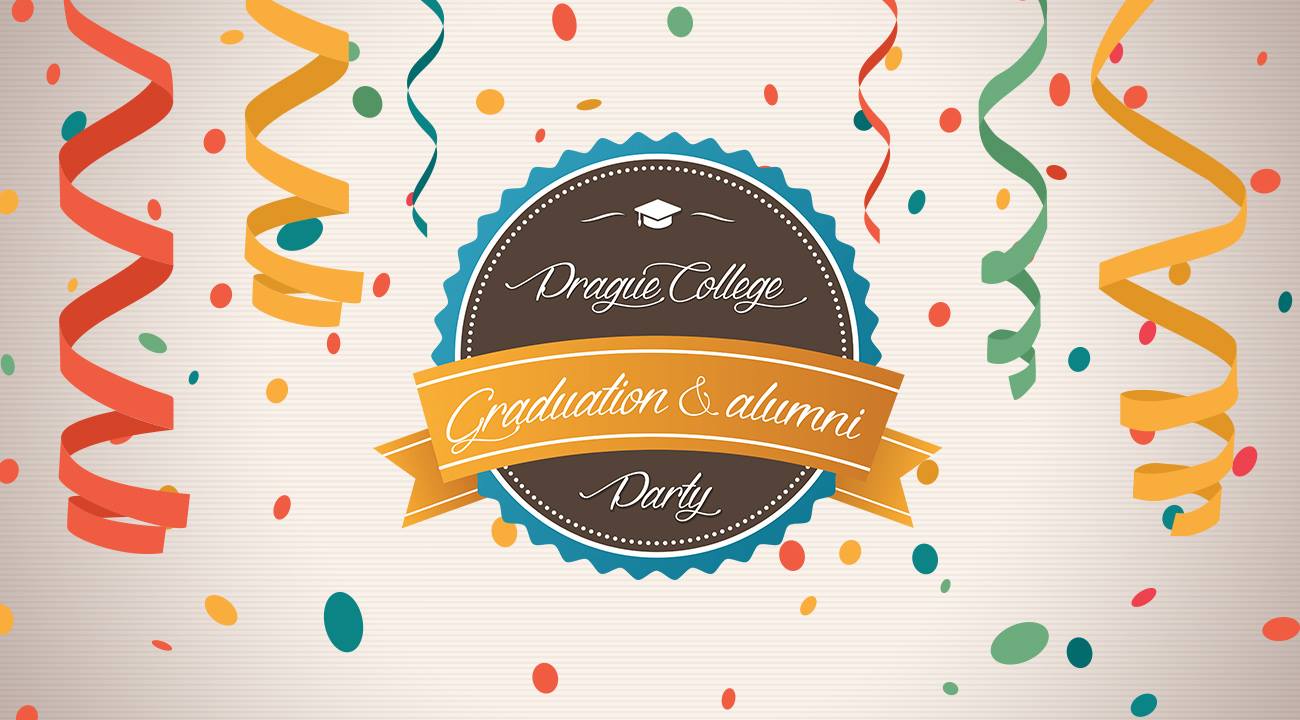 We want to ensure that our graduates stay connected to the Prague College community even after completion of their studies. The Alumni Association is meant to serve as a hub for our graduates to connect with each other and the school. Our community is rich with graduates that have gone on to great careers and have inspiring achievements across all of the industries we work with.
Are you interested in joining the Alumni Association? You can do so here https://forms.gle/GTEygVQBYziHpPmB8
There will be welcome drinks, food, and raffles are made available to our graduates and alumni. We will also have a wide range of activities planned to celebrate the achievements of recent graduates and break the ice with alumni.
We will have...
🥂 Free Welcome Drink
🍔 Burger Bar
✏️ Teachers VS. Students Showdown
🛍️ Raffle & Prizes
🍻 Private bar
🎧 Live DJ
🤝 Networking with new and former graduates of Prague College
Teachers VS. Students Showdown? 🤔
Join us for some friendly competition filled with creativity, clever wit, and fun. Some of our top lecturers are teaming up to take on the boldest and brightest Prague College grads in an epic showdown for the ages! Teams will compete against each other in classic games such as: Pictionary, Password and Charades!
Do you want to go head to head with your favourite lecturer? Or do you simply want to celebrate your educational achievement with some light-hearted fun? Sign-up now to take part, or join us in the audience for a bit of light entertainment!
Let us know if you are coming. https://forms.gle/4KyYtqsguvjY9N6T9
Entry is free for BA/BSc & MA/MSc Alumni/Graduates (Non-registered guests will be asked to make a donation to support the event) Drinks and refreshments will be available for purchase at the private bar.
Join the event on Facebook https://www.facebook.com/events/269198493996639/
How to get to Galerie kavárny Louvre