Visiting Artist: Matěj Smetana
by Alex Went, on 27 March 2017 12:27:44 CEST
Thursday 30 March 2017 | 6pm | Biskupský dvůr 6
We are very pleased to welcome Matěj Smetana as the latest in our series of Visiting Artists.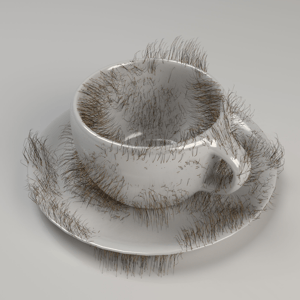 Smetana creates in a variety of media, including objects, installations and animations. His work frequently concerns physical laws and the viability of things and ideas.
His recent work focuses on connections between film and animation techniques, and specific domains of human activity. He is interested in the act of transcription between media — in the creation and effect of symbol — and in the blurred border between human activity and an artwork.
Smetana was born in 1980. He graduated from the Faculty of Fine Arts in Brno with doctoral studies at the Prague Academy of Fine Arts and is currently assistant professor at the Academy of Fine Arts and Design in Bratislava and at the Faculty of Fine Arts in Brno.
In 2014 Matěj Smetana was a finalist in the Oskar Čepan prize for young artists. He has exhibited extensively.

In some of its aspects the art of Matěj Smetana resembles scientific discoveries. It is similarly persistent, it loves exactness, it applies known patterns under conditions that no one has tested yet, it wants to look at what no one has seen before." Lenka Vítková
The talk, entitled 'Question of Time', takes place as usual at Prague College's Bishop's Court studio at Biskupský dvůr 6. If you'd like to come, please let us know by signing up using the form on the right.
Find out more about VALS, Prague College's series of talks by visiting artists