Welcome Week 1901 - Getting Settled in Prague!
by Matthew Butler, on 06 February 2019 15:24:00 CET
10:00am | Friday 15 February | Polska 209



With orientation behind us, it's time to get to know each other while we explore the city culture of Prague together!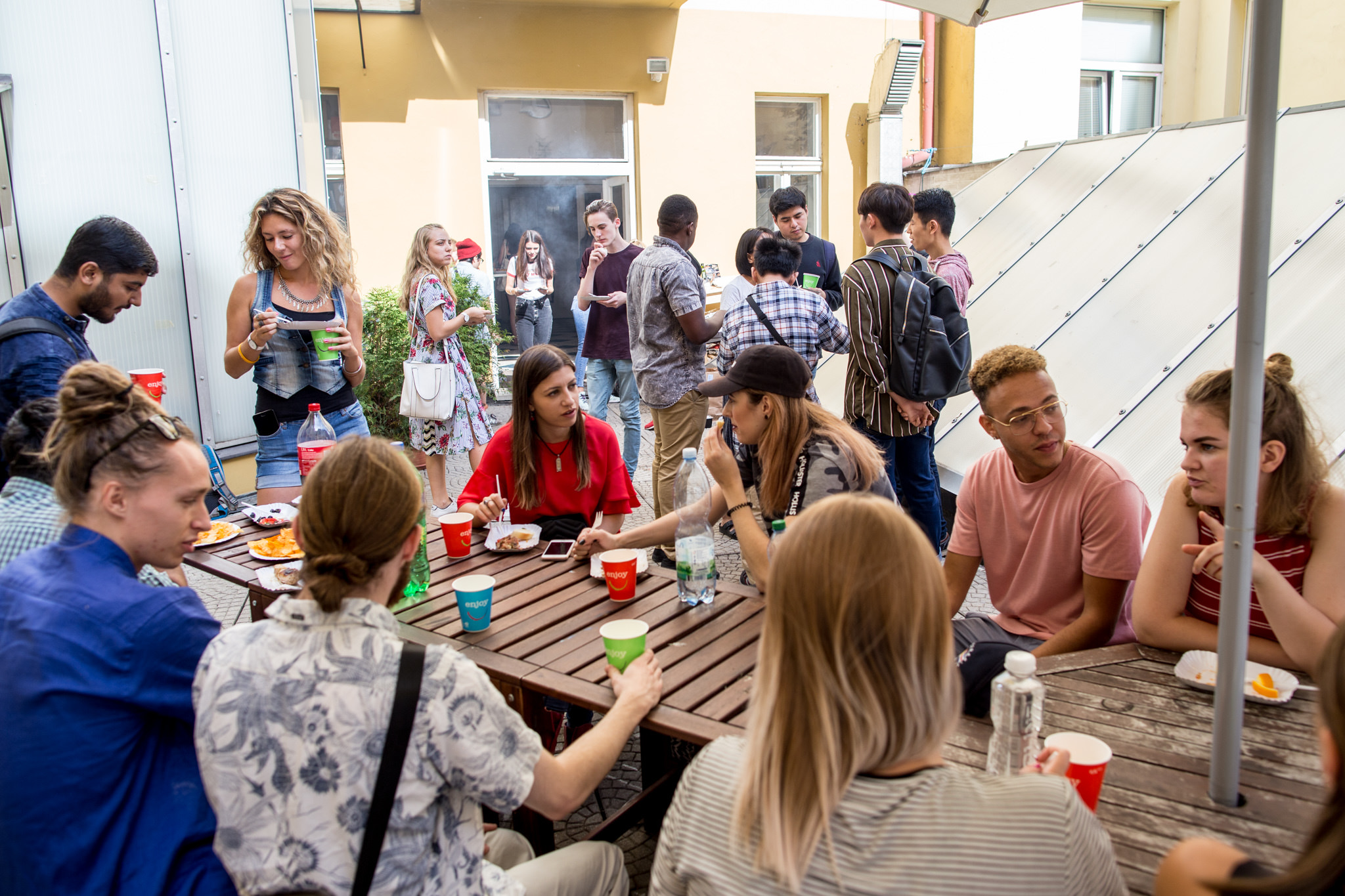 10:00am: City Practice
Did you know that Prague College offers students psychological counselling free of charge, and you can use the service based on your own preferred times. Our partner City Practice s.r.o. is an independent centre providing individual and group counselling by multi-lingual counsellors. We have invited one of their counselors to present you with some general knowledge about their service as well as give you the opportunity to participate in some interesting activities, don't miss it!

11:00am: Czech Survival
As part of your orientation we've organized an introduction to the Czech language with our in house Czech teacher, Nela. With her, you'll learn some basic survival phrases to help you get by like "Dobrý den", "prosím", " ještě jedno pivo", "Děkuji", and "Na shledanou". If after learning some Czech phrases and a little bit about the culture, you still have a thirst for more, you can sign up for Czech lessons at Prague College as well! Na zdraví!

12:00pm: Welcome Week Luncheon (Room 209)
As a reward for successfully completing the Welcome Week activities we invite you to join us for a lunch gathering at school. Food and refreshments will be provided while you socialize with your new friends. Once you have refuelled and asked any remaining questions, you can then get prepared for a journey around your new city!

1:00pm: Prague city centre walking tour
Enjoy a 3-hour walking tour of the Prague city centre with one of our very own Student Services Specialists. He'll help you discover some of the most interesting sights and destinations in your new city! The tour will begin at 1:00pm at Prague College campus on Polská street. Dress warm and bring your camera! If you plan to attend, please email student.services@praguecollege.cz and let us know!
Join the event on Facebook here https://www.facebook.com/events/289683258332678/