A Year in Review (2019/2020)
by Larissa Petryca, on 08 July 2020 13:10:32 CEST
When Prague College chose #FacingChange as our theme for the 2019/2020 academic year we did not expect it to be so literal, and such a life-changing experience for the whole planet.
Did our theme give us the edge?
We were prepped early with a visit from professional Adventurer Benedict Allen, who shared survival and resilience tips from his journeys to the Amazon, Mongolia and Papua New Guinea. Humour, a respectful attitude to fellow humans and the environment, saw Benedict survive numerous threats to his life.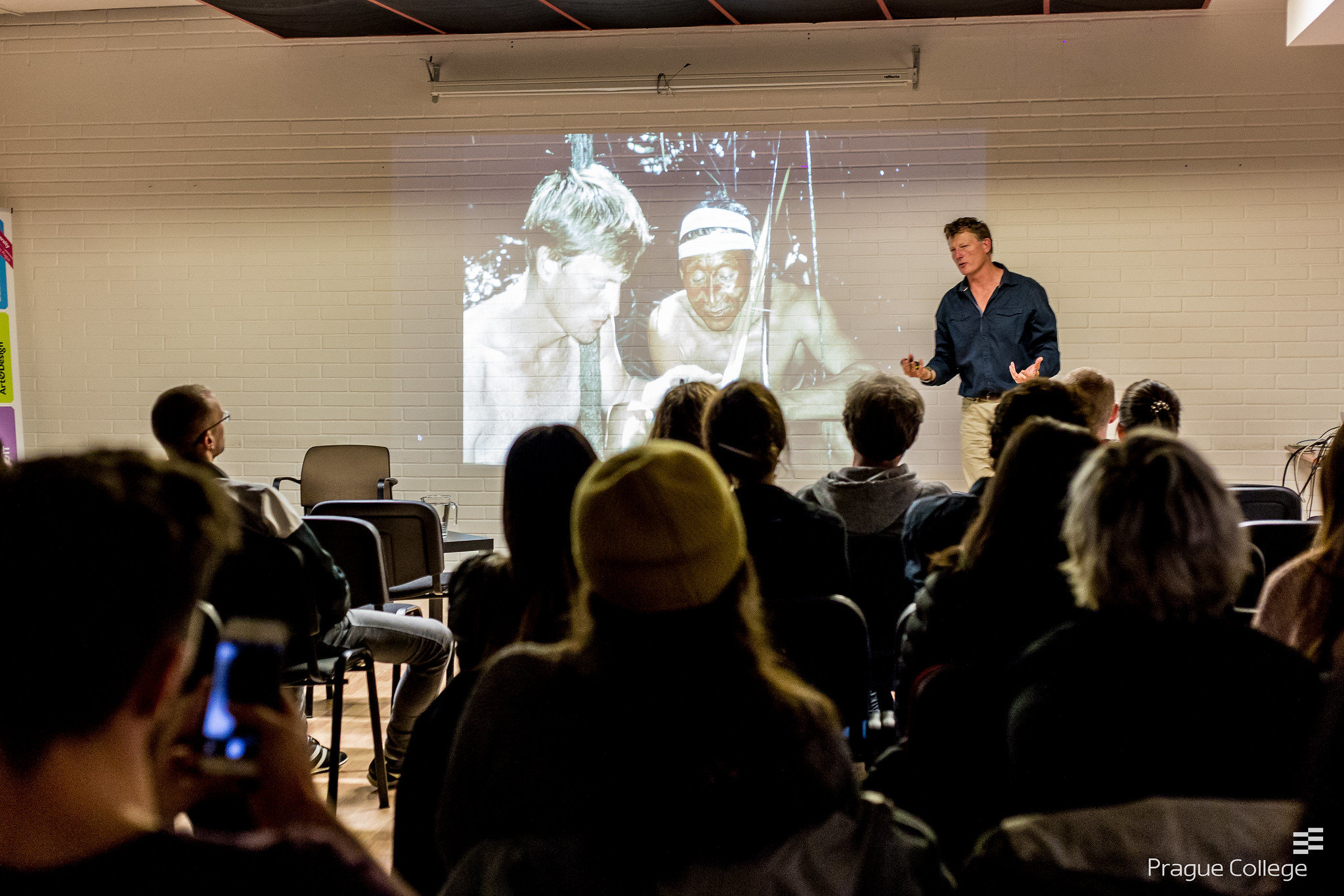 Then there were lectures from Antonio Cossa, a Photojournalist who has covered war and conflicts around the world and alumni Zeina Kanawati, who has assisted refugees in her homeland of Syria. Both shared similar traits, that of respect, humor and compassion for fellow human beings. Antonio later wrote an article with some of his photos to share with our community in order to heal and help us adjust to the difficulties of isolation, depression and helplessness that many of us experienced during lockdown, giving us a wider perspective when compared to others situations.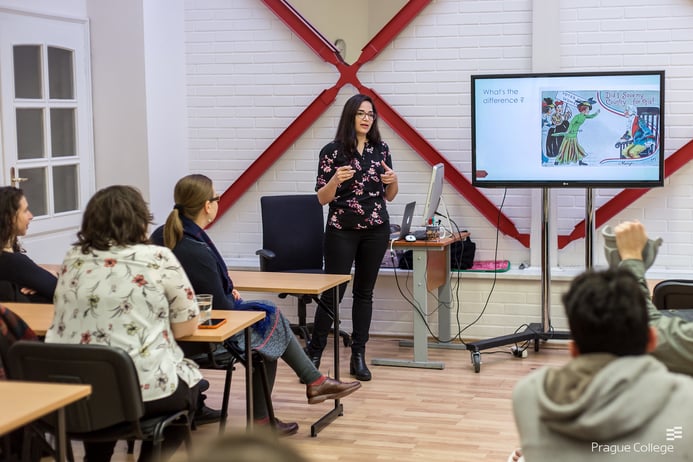 2020, a new decade with unexpected challenges
After returning from the Christmas break the semester began as expected. We welcomed our new students on campus including our IFSA American students, threw a Welcome Party, organised a walk in central bohemia with School of Media & IT and followed this up with exciting shows from our Foundation Art & Design and HND Fine Arts students.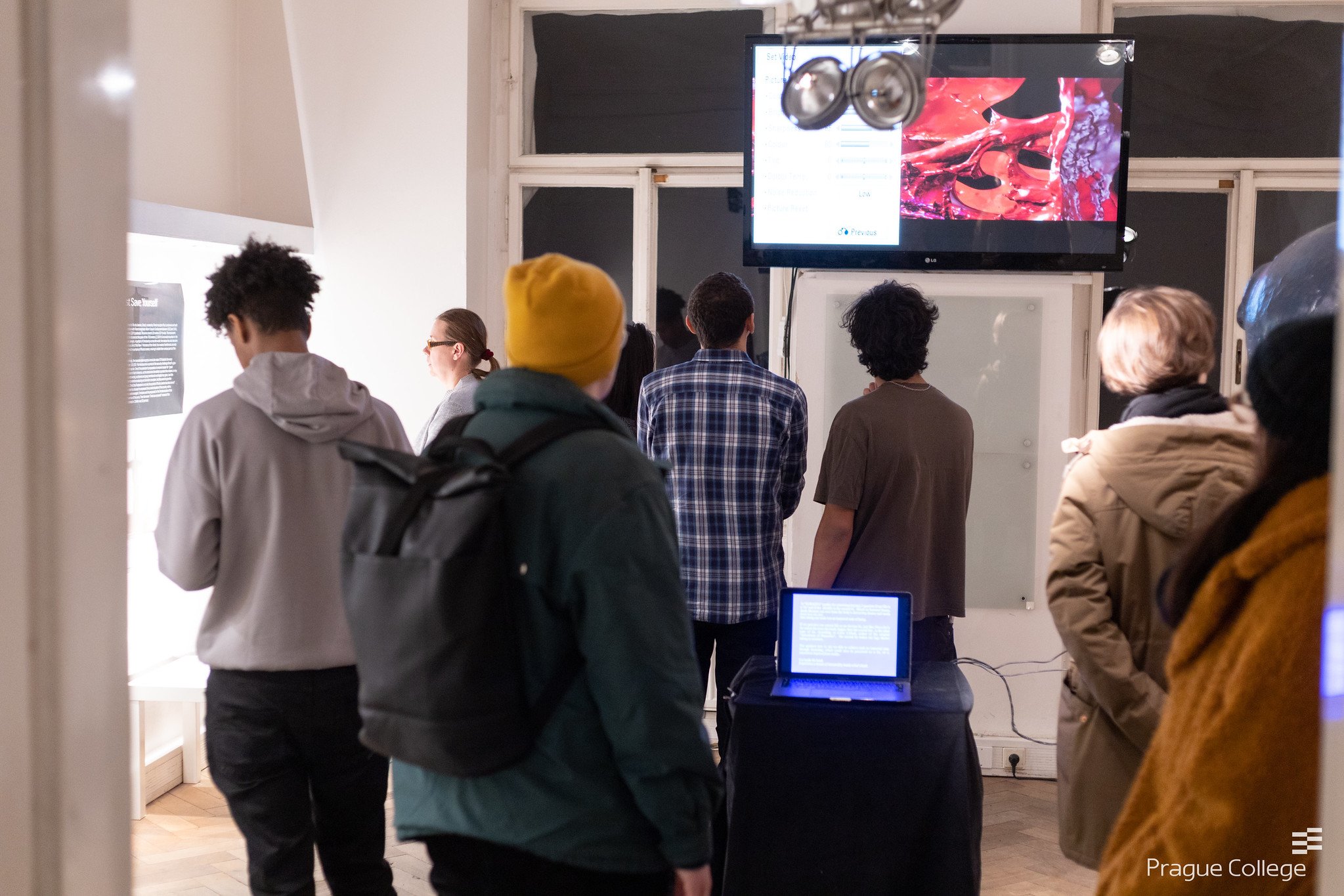 Australia faced change on a catastrophic level after experiencing exceptionally dry and hot conditions leading to a summer of deadly bushfires that burnt through 18.6 million hectares, resulting in the loss of 1 billion animals, and tremendous loss of homes, businesses and human life. Our students were personally motivated to raise money for Australia's native wildlife and indigenous people and also wanted to raise awareness of climate change. An art exhibition was held at Bishops Court, with guest speakers from Prague Zoo & Extinction Rebellion, plus performances from a Didgeridoo player, Comedian, Juggler and DJ.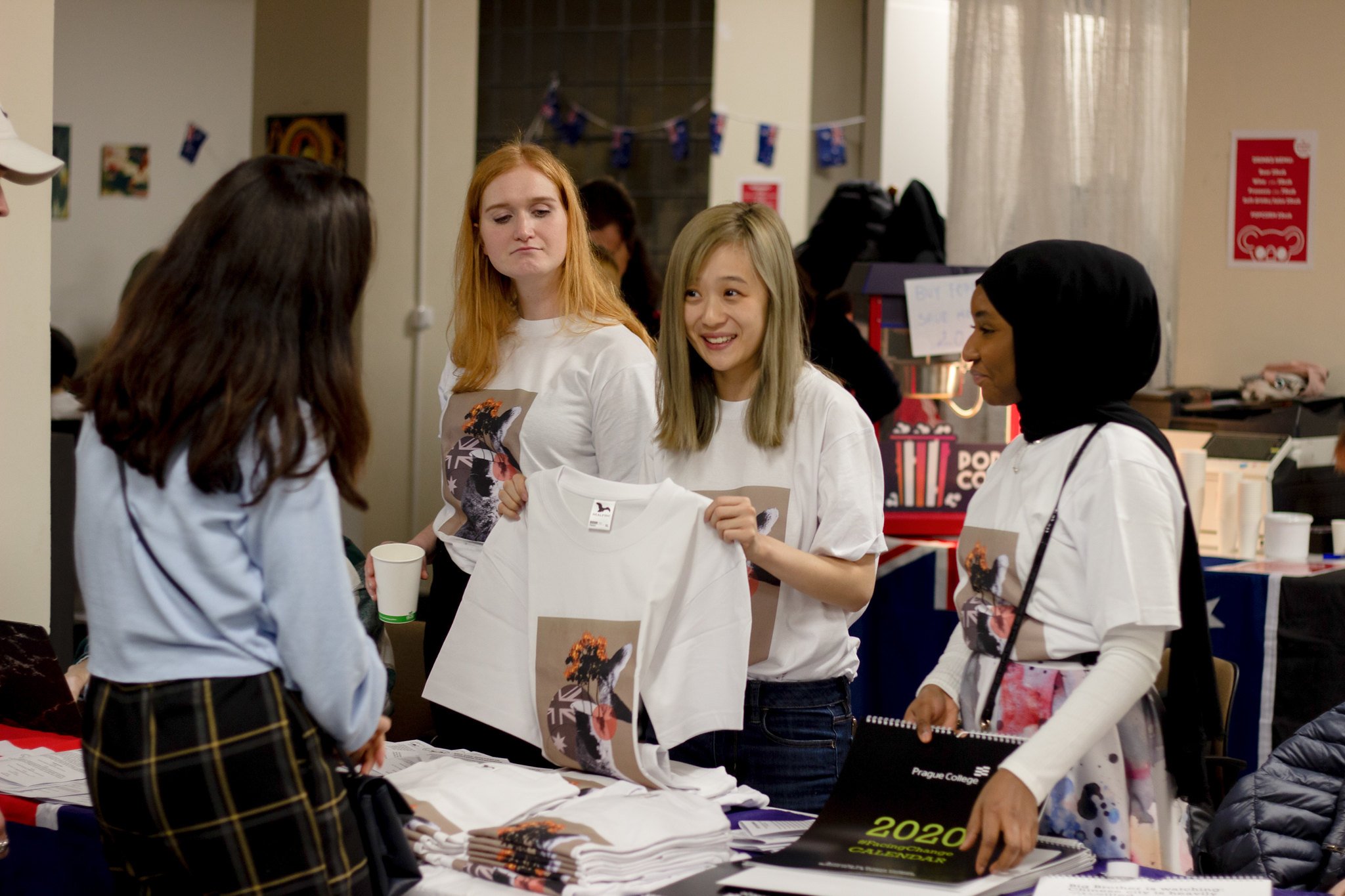 We hosted a successful Social Media Workshop with our academic partners ETIC which was beneficial and relevant to all three schools, as the workshop encompassed marketing, design, content and technology. Our School of Business along with Luca Prague organised and ran an Anti-Bribery Conference featuring three expert panelists for local and international business executives, which was well received.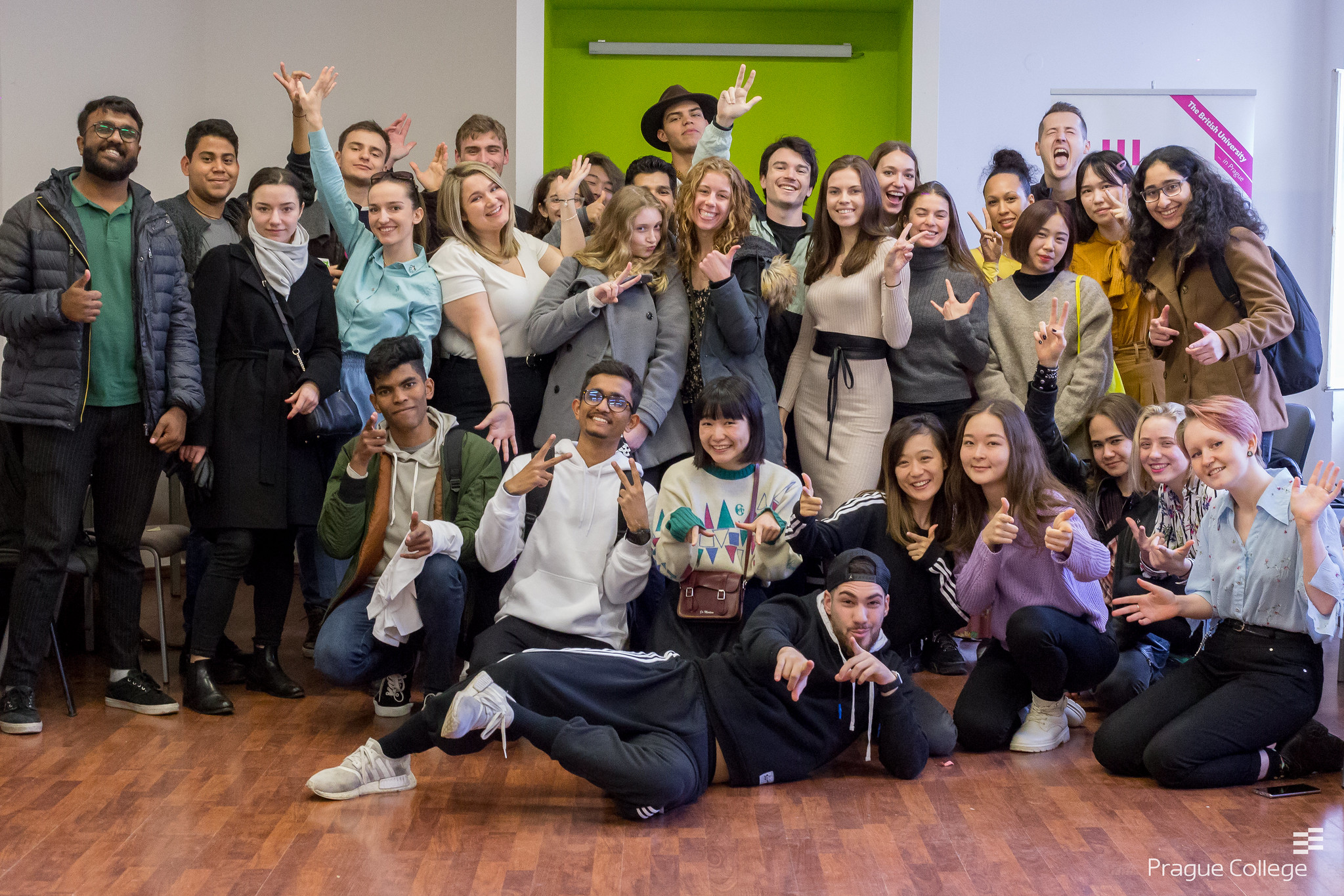 Sadly, talk soon started to shift to the unknown and much uncertainty. Corona had spread quickly in Northern Italy with rumours that it was also affecting Austrian alp resorts, it was only a matter of time for the first cases to start appearing here.
#DigitalCampus - a new reality
After anticipating university closures due to government directives, and with the experience of already teaching some classes online, on March 11, Prague College managed to be the first local university to move classes to our #DigitalCampus.
This immense challenge was achieved with patient cooperation from our teaching staff and students. A new level of creativity and ingenuity was forged by students and teachers across all three schools during this unexpected time of lockdown. Never, was there a more appropriate word than resilience to describe the Prague College community.
On a more personal level we tried to balance the energy and activities by recognising student struggles, offering a variety of activities and individual support for students wellbeing. A project initiated by the Graphic Design students offering solutions for Students' Mental Health had begun at the beginning of the semester and proved helpful given everyone's heightened awareness towards wellbeing and caring.
Out of challenge rises opportunity
Understandably, some students returned to their home countries including our IFSA students from the USA, yet, all continued to attend classes. Classes kept us together, and so did a solid lineup of events from online quizzes to DJ live-stream parties from our Polska campus, and student-run concerts showcasing a talent pool of singers and musicians making us proud.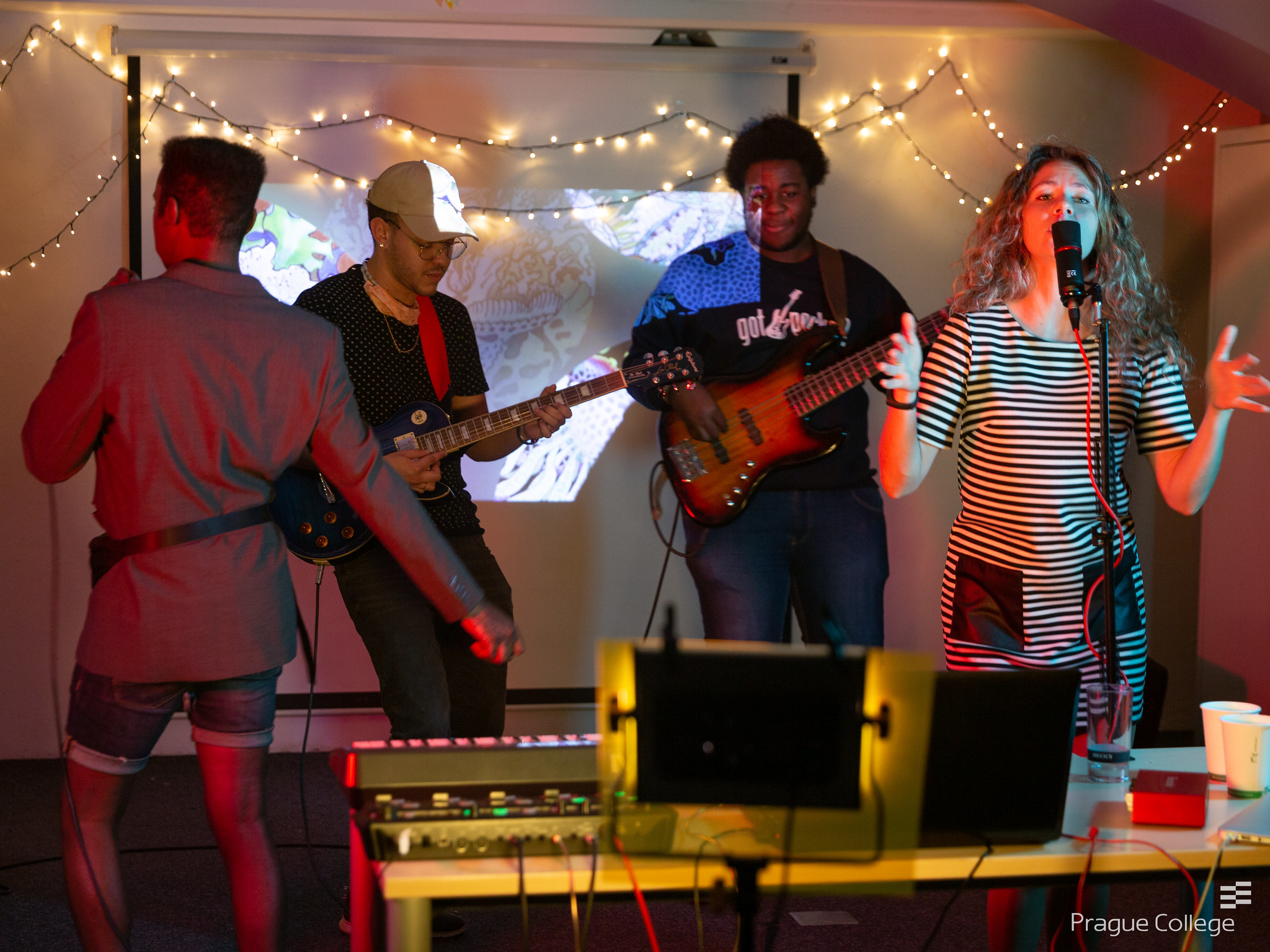 Our annual Career Fair went digital and extended over several weeks, offering many opportunities for students to speak with and learn from a wide-ranging group of professionals from local and international businesses.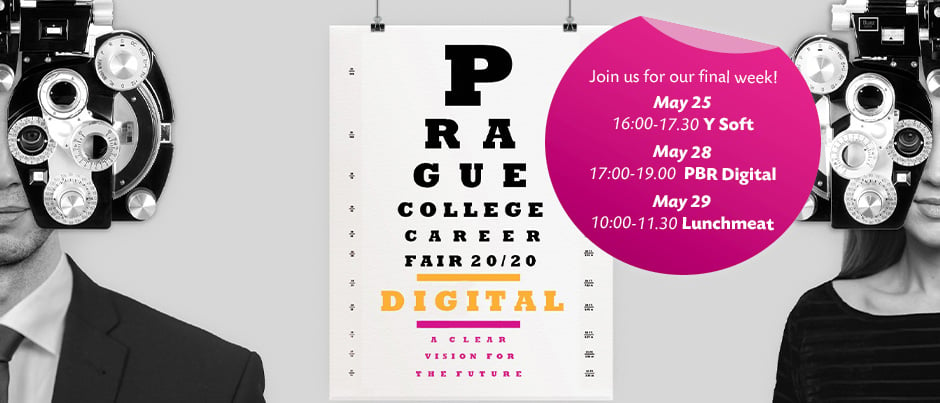 As we continued with new ways of learning, staying home and more deeply enveloping ourselves in digital technology, we witnessed how various programmes experienced challenges based on the nature of their fields. Students from Creative Media Production had to adapt their scripts and recording of their final works as the lock-out limited their options and Art and Graphic Design students had to transform their works and long awaited Final Shows into digital presentations.
Showreel prototype HEA from Remakers on Vimeo.
Students and staff gained new competencies with sound, editing, lighting, recording and interviewing skills connected to the continuous live streaming events and webinars that took place. The upside - we adapted and learnt new skills, and by presenting our work digitally, we captured a large audience from around the world.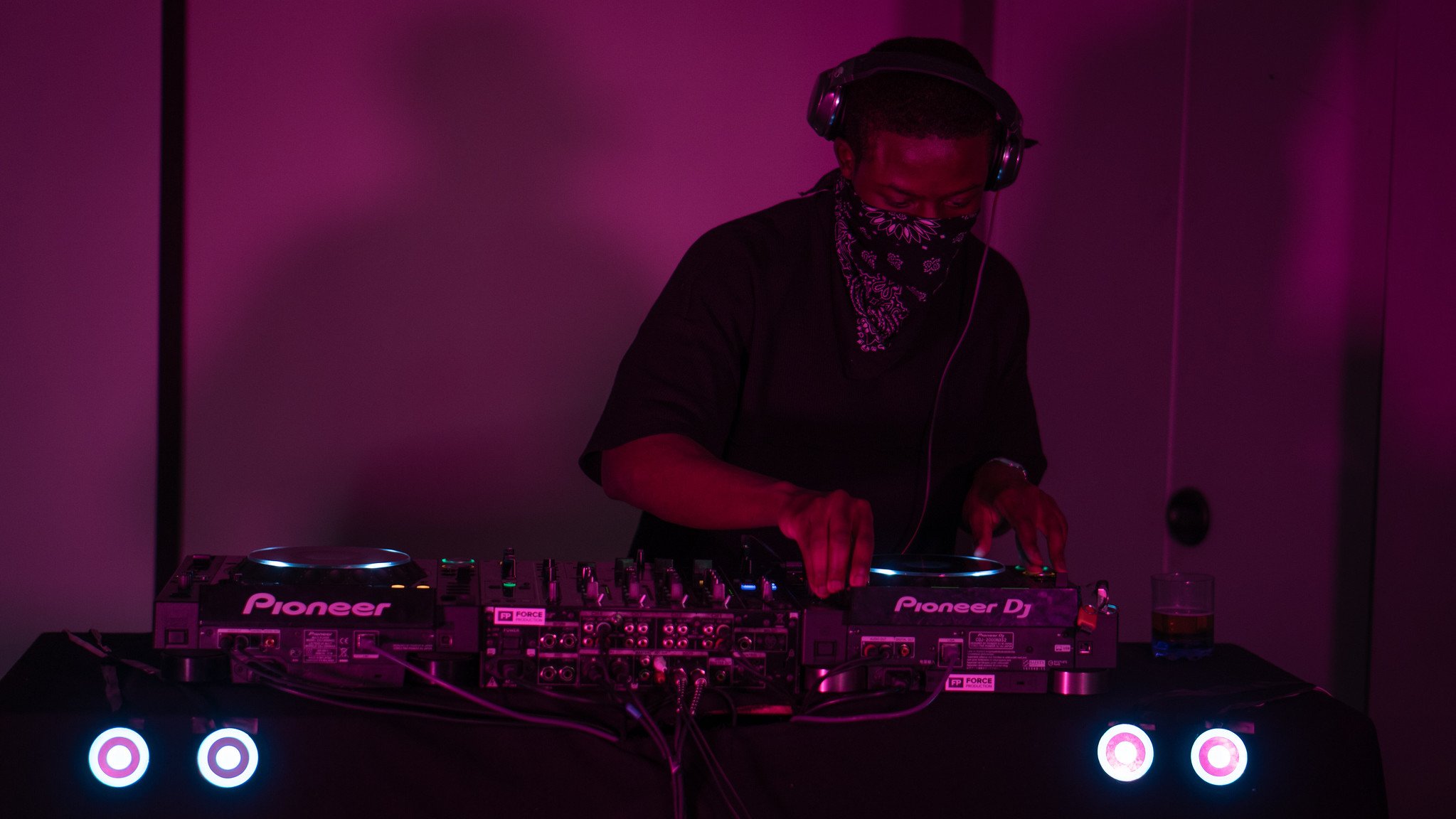 #ComingTogether - 2020/21 Annual Theme
As the semester came to an end a new annual theme for the 2020/21 academic year has unfolded. After #NoTimeToWaste and #FacingChange we will be looking at how we come together as individuals, in teams and in society. Exploring the theme #ComingTogether with our unusual experiences over the last few months, of being isolated and having our communities fragmented and physically disconnected from families, will challenge us to think broadly on what is it that brings us together and in what ways? So give this some thought while enjoying the Summer break. We look forward to welcoming you back in September!