Business lecturer joins panel for digital finance forum
by Alex Went, on 12 June 2018 13:33:07 CEST
On Thursday 14 June, Bruce Gahir, Associate Head of the School of Business, will participate in a panel discussion as part of the series 'Prague Money Talks'.
The event, which takes place at the Marriott Hotel at 6pm, is jointly organised by ABSL (The Association of Business Service Leaders in the Czech Republic) and CIMA (the Chartered Institute of Management Accountants).
The panel's subject will be 'Digitalization, automation and robotics for the future of finance', and their discussion will follow a talk from a well-known speaker on the topic, Ash Noah, the former CFO of logistics firm TNT.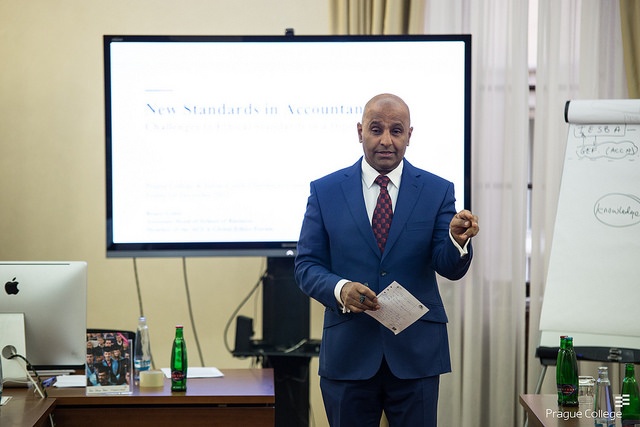 Bruce Gahir

Please note that participation is free of charge but there is a seat limit for this meeting. You can secure your place by registering online
• 17.30 – 18.00: Registration
• 18.00 – 18.10: Opening speech by CIMA, and representative of strategic partner
• 18.10 – 19.00: Key note speech: Ash Noah, CPA, CGMA
• 19.00 – 20.30: Panel discussion with executives moderated by Ash Noah
• 20.30 – 20.45: Q&A
• 20.45: networking part over food and drinks
Venue: Prague Marriott Hotel, V Celnici 8, 110 00 Nové Město, Czech Republic