New MIMA School of Art at Teesside University
by Matthew Butler, on 22 February 2019 13:37:07 CET
Prague College's strategic partner, Teesside University, has announced that the Middlesbrough Institute of Modern Art (MIMA) is to lead Teesside University's Fine Art provision.

Prague College currently delivers a BA (Hons) Fine Art Experimental Media programme and an MA in Fine Art with Teesside University, and this move promises to align Prague College more with the mission of MIMA, and will allow our students to engage more closely with MIMA global professional networks of artists and institutional partners.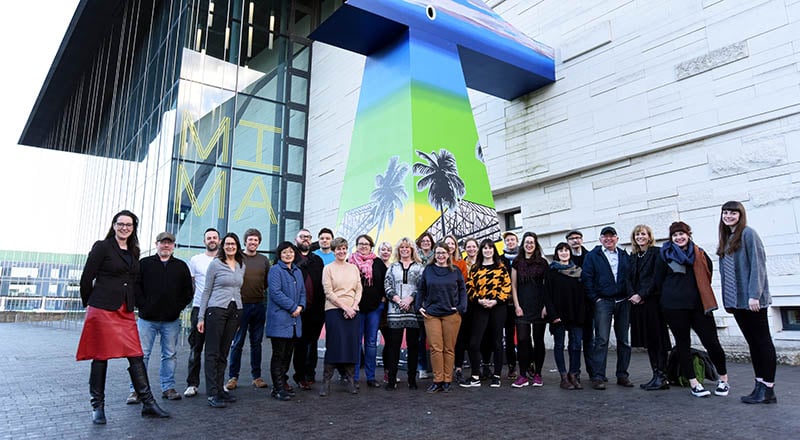 Teesside University took over the running of MIMA from Middlesbrough Council in 2014 and has helped to grow the reputation of the museum as a forward-thinking institution which has a civic agenda to connect art, people and ideas. This new development marks a significant step for the gallery within the University.
The creation of the new school within MIMA will allow the University to grow its arts courses, which were previously located in the School of Computing, Media & the Arts, and establish itself as one of the UK's leading art schools. According to the Guardian League Tables, Fine Art at Teesside already sits at the top of the rankings in the UK in terms of student satisfaction.
Prague College is delighted to be working with Teesside University on their Fine Art provision and delivering our unique degree, BA (Hons) Fine Art Experimental Media, designed in collaboration with Teesside University, here in Prague, the Czech Republic.