Executives up their game at Prague College
by Tamara Ayrapetova, on Sep 27, 2016 1:31:05 PM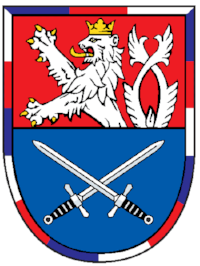 A little while ago, Prague College developed a sequence of developmental seminars for the Czech Republic's Ministry of Defense (MoD). The seminars took place over the course of three weeks and provided intensive learning opportunities in the area of strategy, management, and international country profiling.
This year Prague College is delighted to announce a new Executive Development Programme tailor-made to meet the specific needs of the MoD. The programme will run for two semesters and will cover distinct areas of expertise such as Supply Chain Management, Operations Management, Organizational Design, Industry Analysis and Strategic Planning as well as an independent research project.
The programme is designed in a way to fit industry specific requirements, and participants who successfully complete all course assessments will be granted a Certificate in Management as well as university credits. The content and the weight of the programme is similar in many ways to an Executive MBA.
During the course of the programme participants will work with Prague College faculty members - Dave Gannon, Bruce Gahir and Dr. Stefano Cavagnetto - who will be giving lectures, facilitating roundtable discussions on management trends and issues, and developing solutions to real-world case studies. The programme has been organized by the Executive Development Coordinator Tuck MacRae. Tuck is currently working on a nationwide initiative for business and economics students studying in the Czech Republic. The initiative will bring together executives from adidas group CEE, rated one of Europe's most desirable employers of graduates, as well as students from selected universities.
Looking ahead, Prague College anticipates further cooperations with the Czech Ministries and other industry leaders.