INPUT Workshop #11 w/ Dirty electronics & Max Wainwright Part 1
by Alexandre Andrada, on Oct 16, 2019 2:13:39 PM
The workshop was mentored by the British artist John Richards from Dirty Electronics and his collaborator for the Radical Chip project, Max Wainwright, who's a Swedish sound artist. It was placed at the National Gallery in Prague on the 5th of October, 2019 and it was based on the Radical Chip, which is a DIY circuit containing a microchip with 25 different programs that manage to modify the sound in interesting, weird, and unpredictable ways.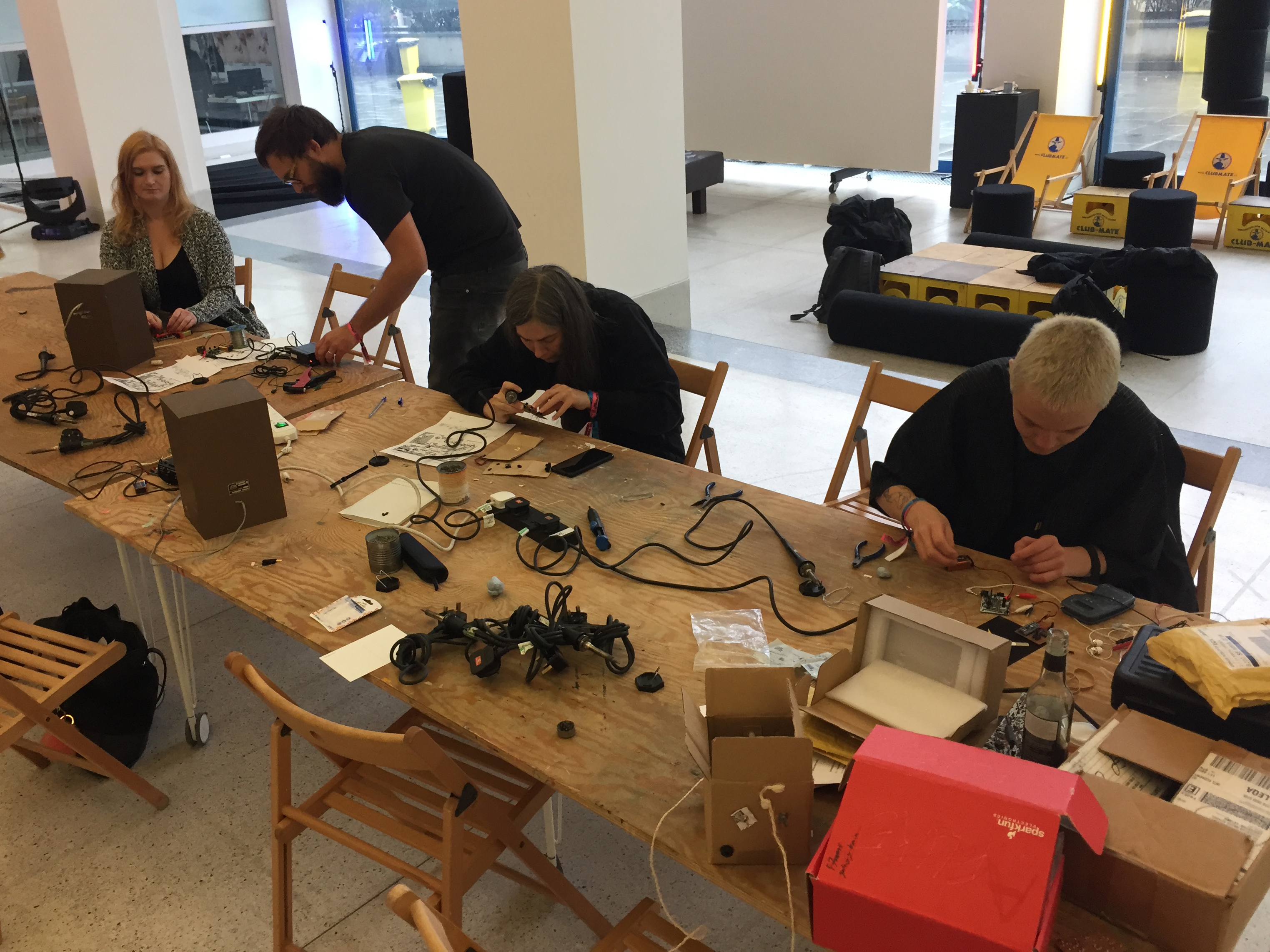 We all started the first part of the workshop by being given all the components, the circuit board and a printed visual guide that explained very well where all the components should be attached in order to build properly our DIY synth. The detailed visual guide made it very easy to put everything together and then we moved to the fun part of soldering the components to the board, which was very enjoyable and allowed me to practice my soldering and concentration skills.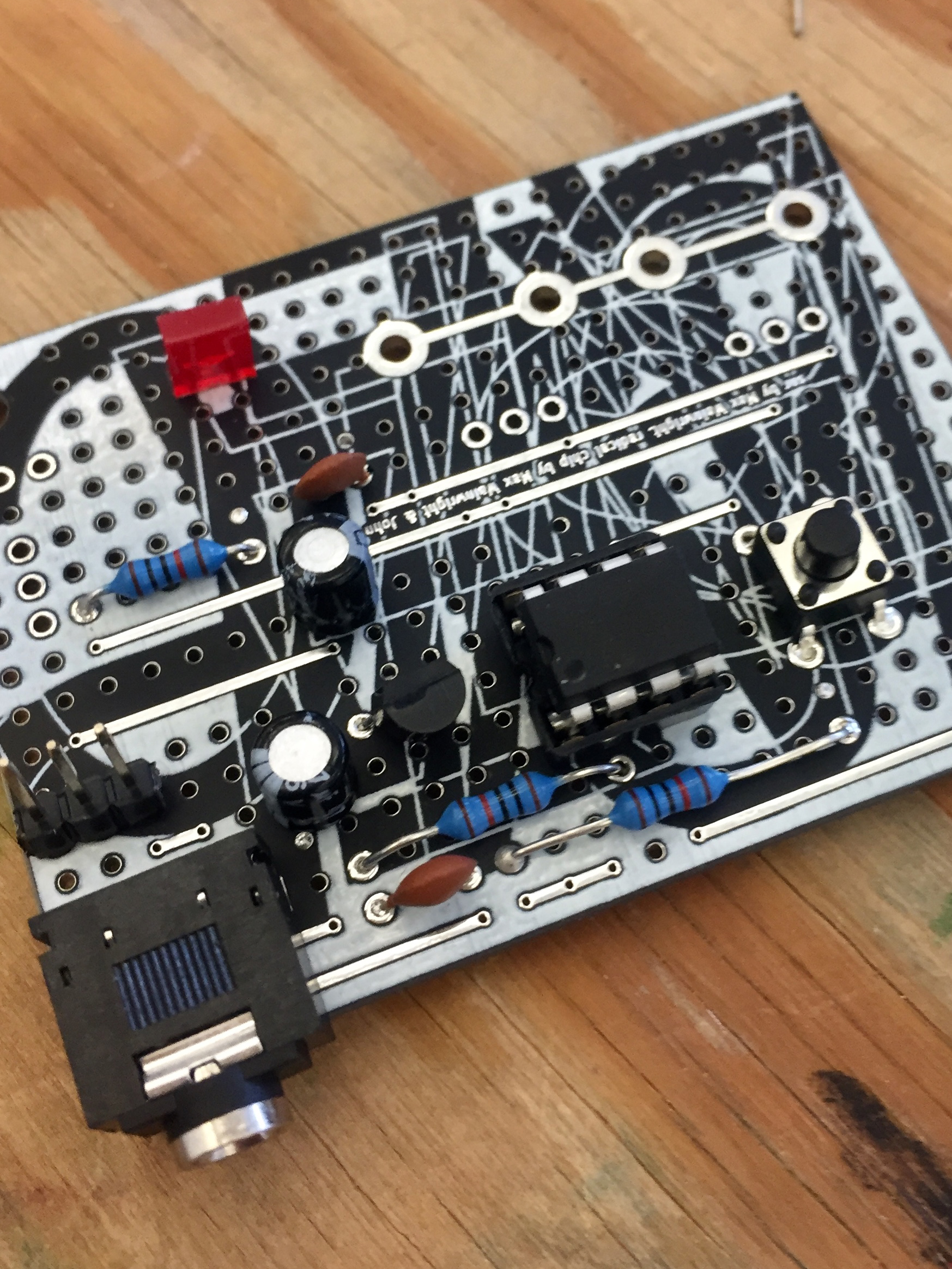 After having the morning to build our synths, we had a small break for lunch and then on our return to the gallery, we were given a small lecture about some of the technical aspects of the code the runs the Radical Chip. It basically operates on mathematical functions that are randomly accessed by the push of a button on the board, which gives the synth a strong characteristic of randomness, chance, and surprise. In terms of sound, it is possible to generate a wide range of sounds, from chaotic random and harsh noises to smooth low-frequency sequences.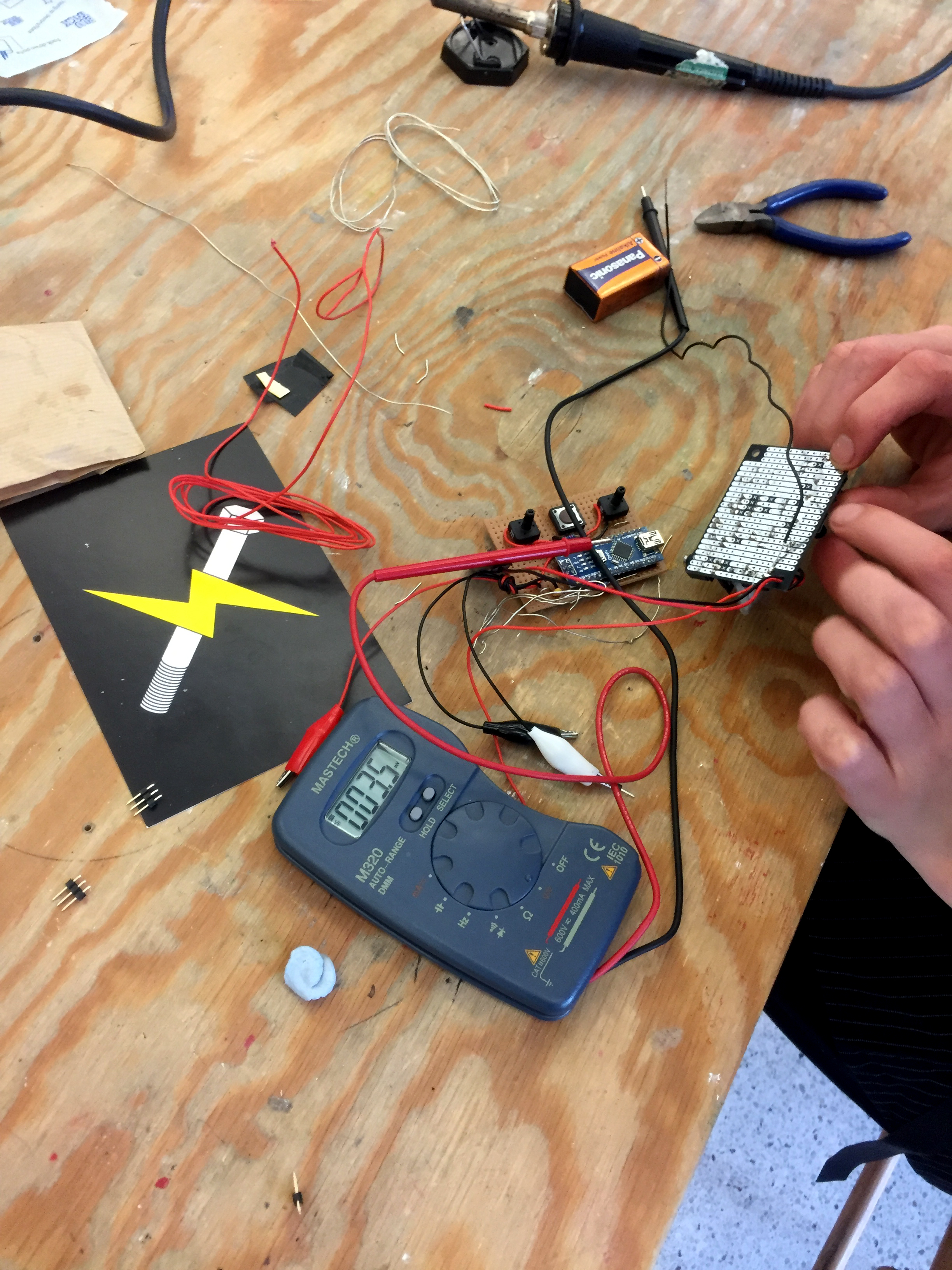 For the last part of the workshop, we were oriented to prepare a small performance in a different part of the gallery where we installed our synths and speakers in order to create a kind of a small orchestra of Radical Chips. We set it on two opposite sides of the room in a way that we were able to build a dialogue between all of the workshop participants. This performance was a continuation of an amazing performance by both artists John Richards and Max Wainwright.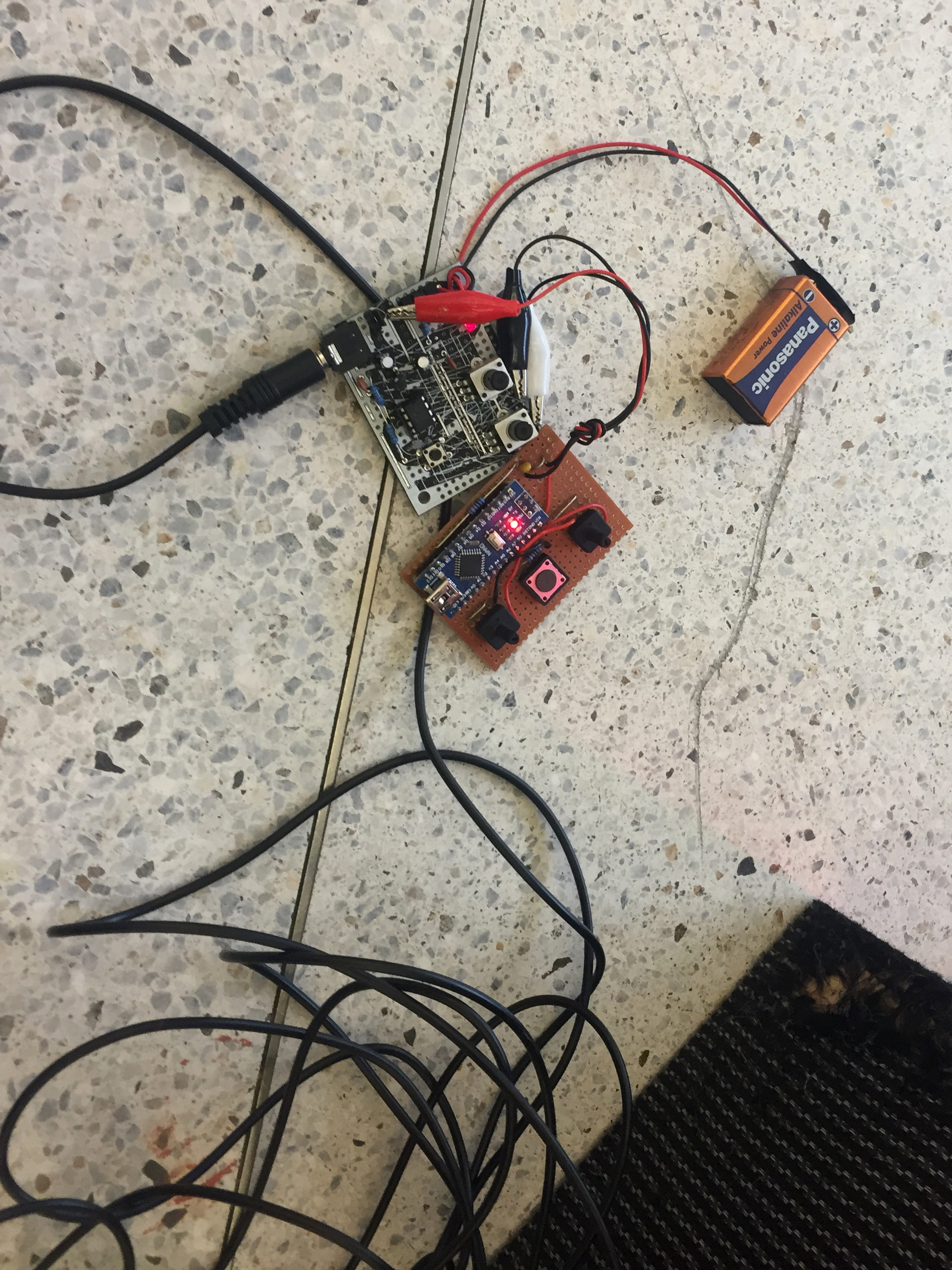 We all took home our handcrafted synthesizers and I've been lately exploring creative ways to bring it into my own research, projects, and context.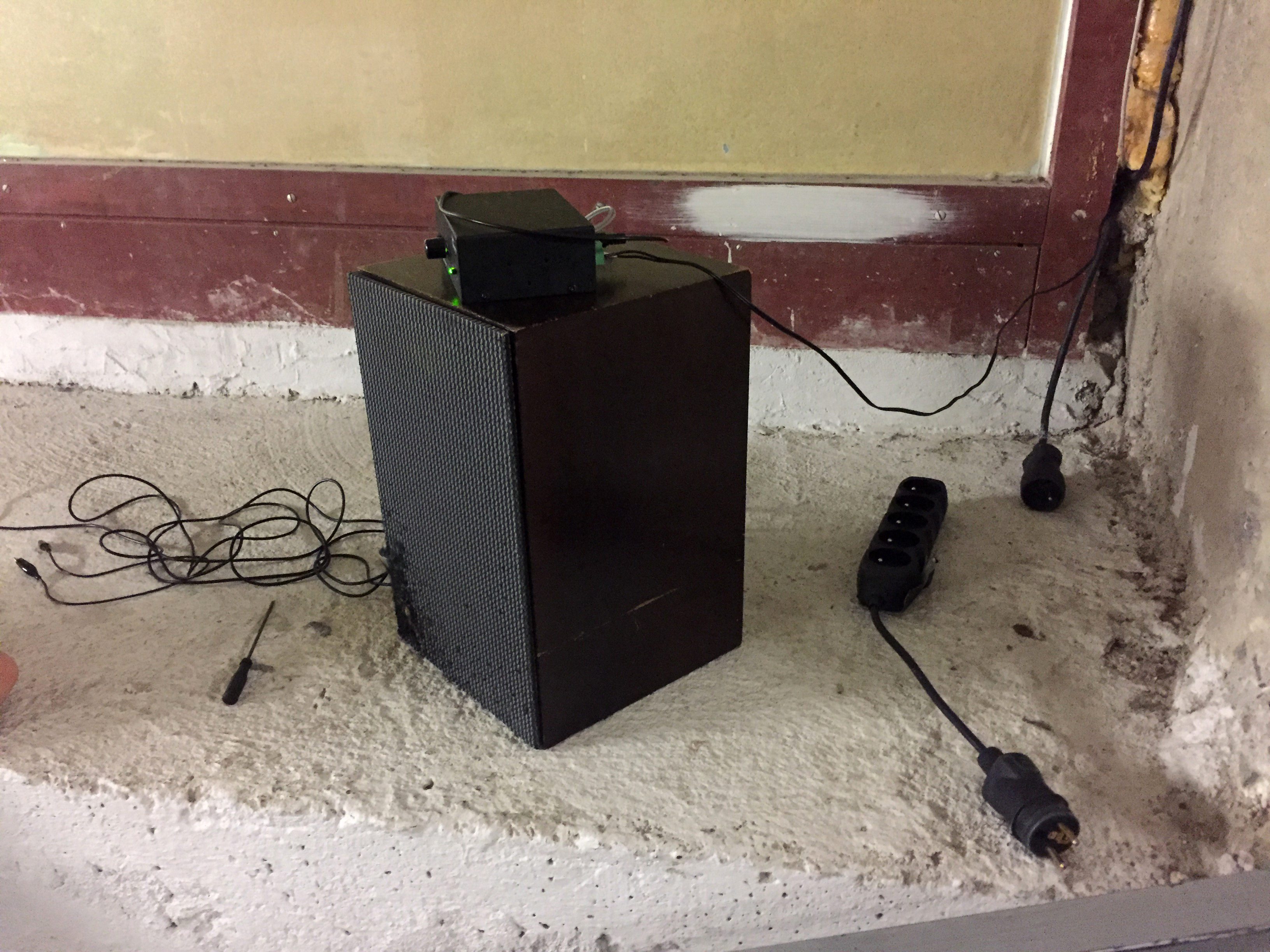 INPUT is an intensive series of new media workshops and artist talks organised by Lunchmeat z.s and presented by notable artists focused on the intersection of art & technology. Experience the artists through different perspectives as lecturers, workshop leaders and their new media practice (performance, installation, video art). INPUT is co-funded by Ministry of Culture, Czech Republic and supported by Prague College. More information about INPUT can be found at www.lunchmeat.cz/input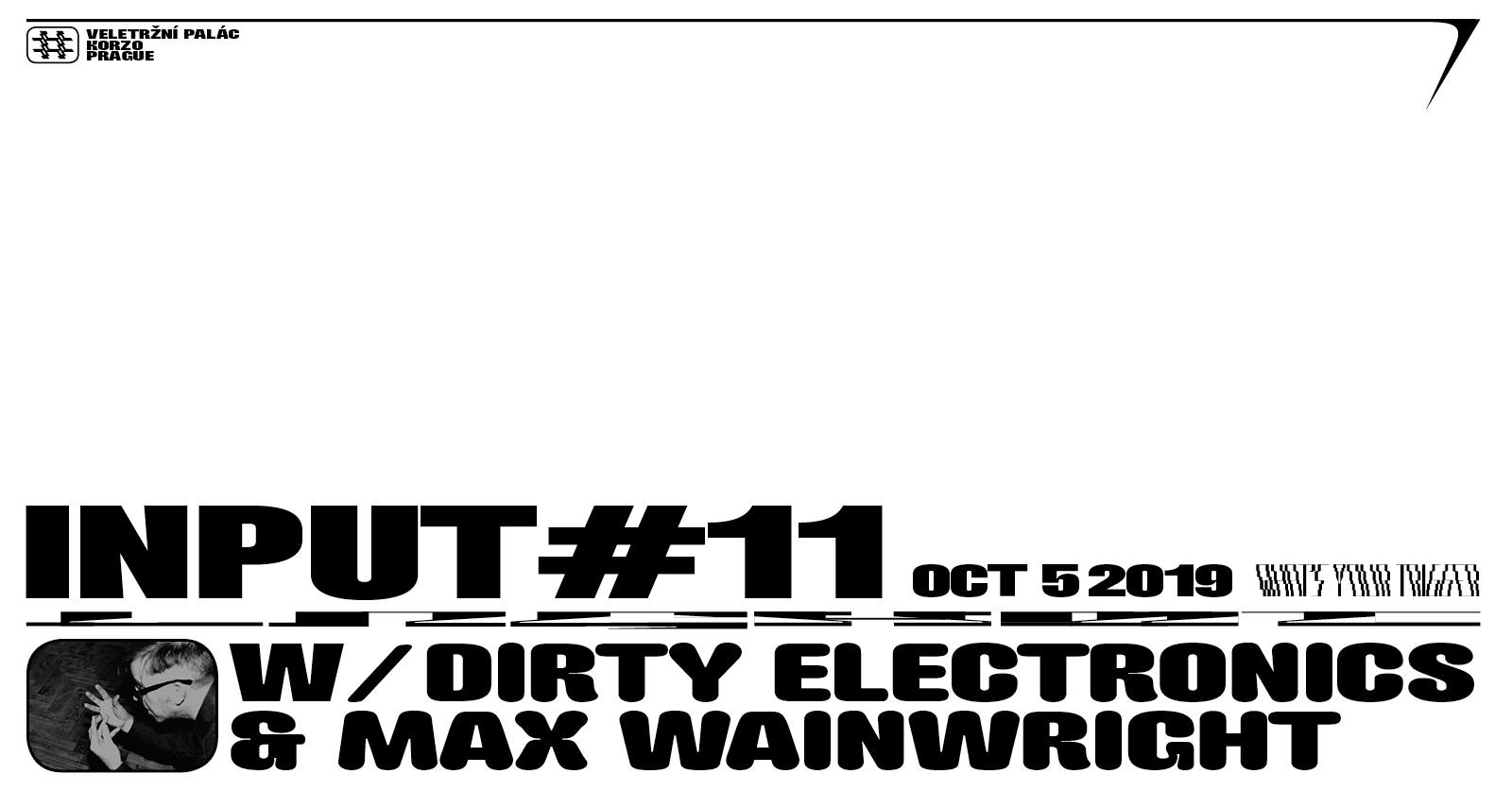 ---