Julian Rosefeldt's "Manifesto"
by Lucia Ott, on Dec 12, 2017 2:48:49 PM
At the National Gallery in Prague, visitors can currently see the highly praised film installation 'Manifesto', by the German artist Julian Rosefeldt. The work contains thirteen films dealing with artists' manifestos from many different movements of the last century. These manifestos are written statements that capture an artist's view of society and their pioneering ideas.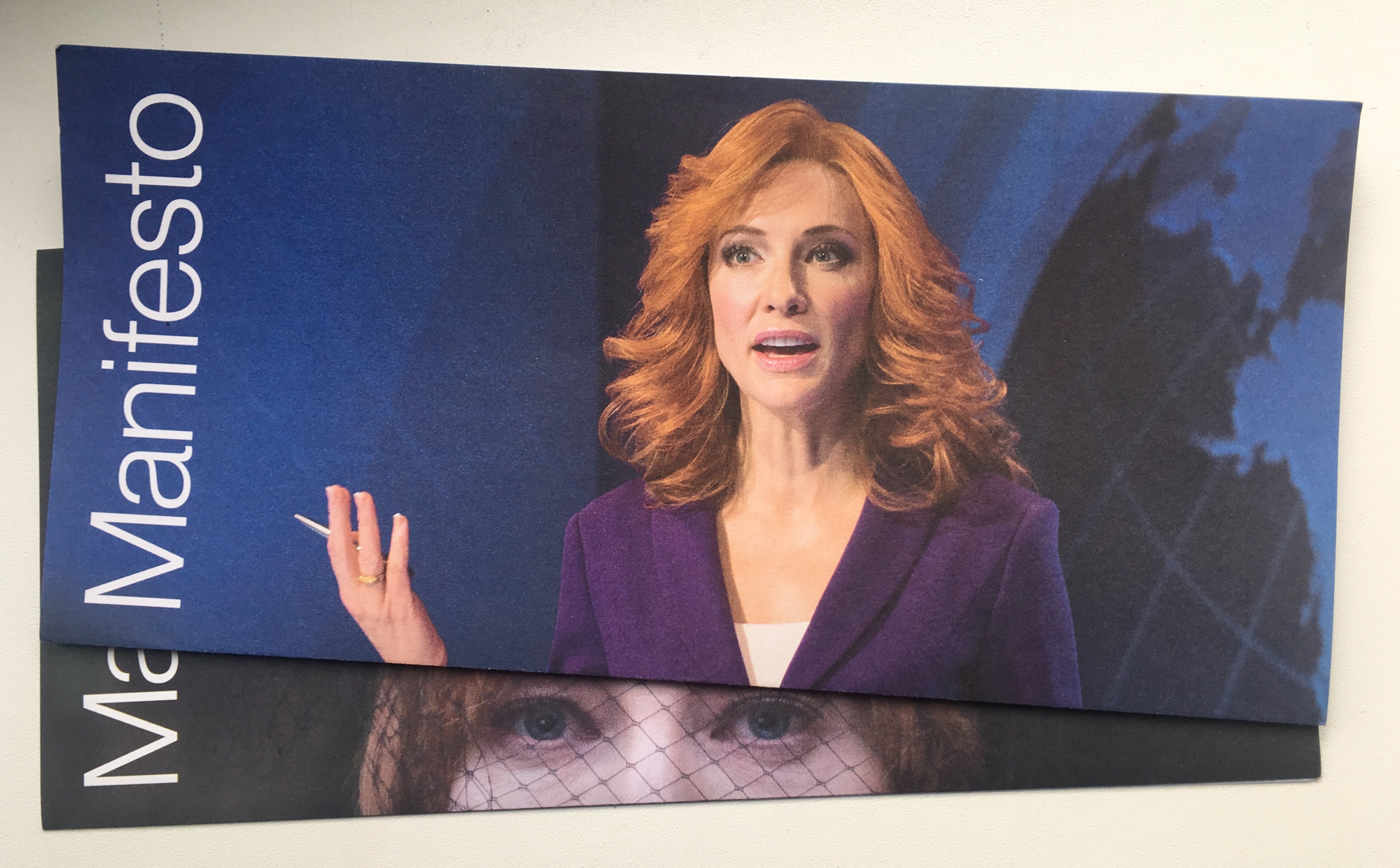 In Rosefeldt's installation, writings from Futurists, Dadaists, Suprematists and many other artists groups are staged in a new context. Every video interprets another collage of these statements in a contemporary way. They are brought to life via thirteen different personas, played by the Australian actress Cate Blanchett. She demonstrates here impressively that she can embody many completely different characters, for instance a newsreader, a puppeteer, a homeless man and many more various personas.

At the same time, viewers lose themselves in the amazingly aesthetic settings that drift slowly across the screens. In these surroundings, ranging from an abandoned factory site, via a cemetery, to a classroom, the personas recite excerpts from the various manifestos. Some words are spoken as an inner monologue, some are part of an dialogue. They culminate in a prayer-like climax, where every character shown on the different screens in the exhibition space, speaks at the same time and fills the room with a hypnotic noise.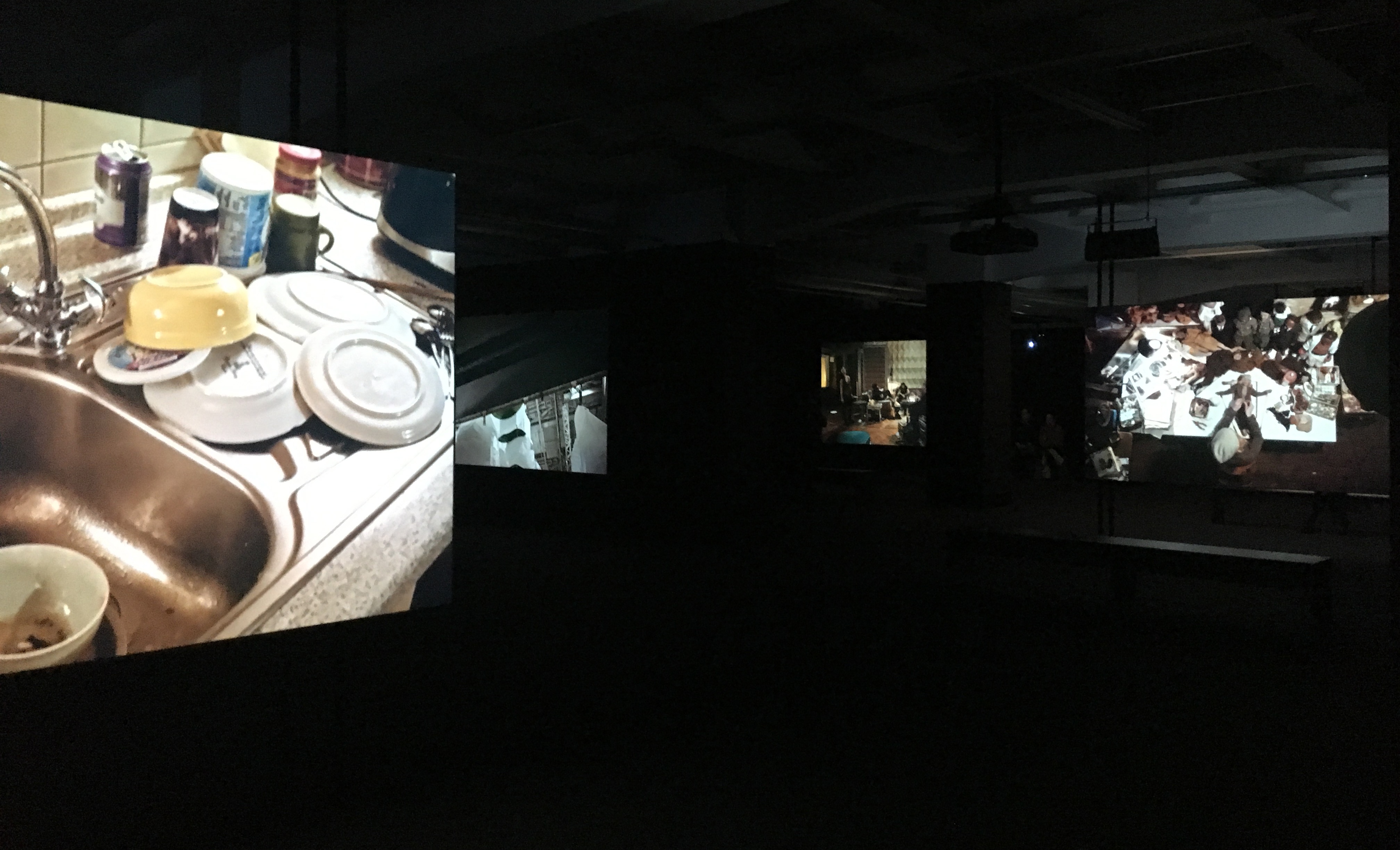 Julian Rosefeldt and Cate Blanchett had already met before they collaborated on "Manifesto". When Rosefeldt came up with the idea of re-interpreting artist manifestos, they were able to implement their plan to work on a project together. So Blanchett was involved in the creative process from the very beginning. The artist and the actress brainstormed the different suggestions about characters and settings in a continuous exchange. Finally, they chose to include some more obvious connections between persona and spoken content, as well as almost random combinations. The more unexpected links, such as the widow's 'Dada' speech at a funeral, make the words from past artists especially engaging and contemporary.
This homage to the artist manifestos still can be viewed until 7 January 2018 at Prague. It is absolutely worth it to take around two hours to experience Julian Rosefeldt's incredible art installation, that has almost an addictive effect!
(Even though it is much more intense to see the actual installation in a museum context, there is also the option to watch the "Manifesto" videos and many other artworks from Julian Rosefeldt at www.julianrosefeldt.com)