Guest Playlist Curator: Tenui - "15 Inspirational Artists"
by Scy, on Dec 19, 2020 2:24:50 PM
As Prague College is closing its door and our last classes of the year are coming to an end, we meet up with the Music Society one last time to end this year and the 3-week songwriting crash course with something special. Yesterday we had Tenui over to join our meeting, who moved from Bali to Europe as a kid to pursue a music career and ended up at age 16 as one of the youngest certified producers and audio engineers. Now he is releasing his own songs and music and yesterday's afternoon he shared with us tips and tricks on songwriting and music composing. If you missed out and you would like to learn about songwriting, you can watch the Zoom meeting for yourself, click here to see the recording.

Next to sharing his knowledge in music making, Tenui also shared with us 15 artists that inspire him. "This playlist is filled with amazing songs, each chosen for a specific reason. I hope you enjoy it."
The Music Society also recommends you to check out the bonus number (16) which is the latest song by Tenui! To hear it yourself, go over to Spotify by clicking right here.

---

"I chose these songs based on different things I like about them, Charlie Puth is in my opinion one of the most talented artists right now, his writing and production is amazing, you can hear a lot of different small details in the song, Billie Eillish is in it as she and her brother Finneas (who writes the songs and produces them) are redefining pop and have created their own style, Sara Bareilles and Jason Mraz are personally my 2 of my favourite songwriters, Tom Misch's song "Lost in Paris" is really fun and crazily about a hard drive he lost in Paris. John Mayer's "Stop this train" is in my opinion the most relatable song ever written and so on."
"Tenui - 15 Inspirational Artists" Tracklist
Charlie Puth - Attention
Billie Eilish - everything i wanted
Sara Bareilles - Little Voice
Jason Mraz - Please Don't Tell Her
Tom Misch, GoldLink - Lost in Paris
John Mayer - Stop This Train
Alec Benjamin - Mind Is A Prison
Sam Tompkins - You Broke My Heart So Gently
Paolo Nutini - Iron Sky
Arctic Monkeys - R U Mine?
The 1975 - Somebody Else
Mokita - ICLYA
Parachute - Forever And Always
Ed Sheeran - You Need Me, I Don't Need You
Foster The People - Houdini
Tenui - Get Me Out
Playlist link - https://sptfy.com/5ldQ
---
Click on one of curators below to listen to the previous playlists!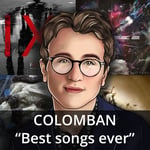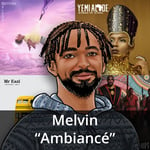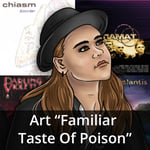 Do you want to be a Prague College Playlist Curator?
The playlist is 100% up to each curator. Playlists can be genre themed (hip-hop, hard rock, folk), based on Mood (romantic, workout, summer vibes), Era themed (70's, 80's, 90's), Event/holiday themed, or completely Random. Just Submit a Playlist and add your tracks! You will be notified by email if your selection makes the cut!
Just want to get involved?
For the Prague College Playlists, our listeners are welcome to submit one or two of their favourite tracks. Submit your track to our Instagram stories/DM or send us an email at music@praguecollege.cz following the call for tunes!
Playlist submission link: https://forms.gle/dn5eTmXaBkQdbjWm6