Guest Playlist Curator: Zhenia - "My little personal collection"
by Scy, on Feb 24, 2021 7:03:19 PM
This week you will be able to take a small look into the mind of one of Prague College's own artist and Art and Experimental Media student; Zhenia. She shares with us some songs that make her happy and I am sure you might find yourself singing along or smiling when hearing some of these songs. Try out this beautiful playlist that covers all kinds of genres and moods with a tiny bit of a Russian flavour to it.
---

"For years, music has been the only thing that could make me happy. Here is my little personal collection of songs that I have been choosing throughout the years, and which I decided to keep in some special corner of my heart. So, if I was a playlist of songs, I'd be this one."
You might have seen Zhenia singing and playing guitar at some of the Prague College parties. And she will again, coming Friday at the Welcome Party!
"Right now I'm trying to experiment with all of the materials I have. So, at the moment it's not about the end result, its about process. By researching I gain my experience with musical instruments and different programs.
So, even though I don't produce any sounds or songs, I'm trying to find more and more new ways to express my self through music"
"Zhenia - My little personal collection" Tracklist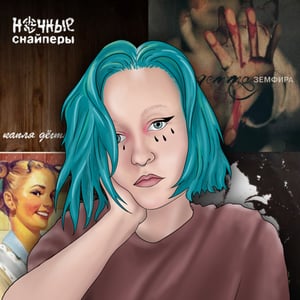 я не знаю кто ты - Nochnye Snaipery

Серёжа -

Valentin Strykalo

По улице моей - Alla Pugacheva

Повесица -

Zemfira

Дорога - Auktyon

You're Tearing Me Apart (Songify The Room) - Greg Sestero, The Gregory Brothers, Tommy Wiseau

Wilson (Expensive Mistakes) -

Shostakovich: 3 Fantastic Dances, Op. 5: II. Andantino - Dmitri Shostakovich

Sad Song - Scotty Sire

Rich, White, Straight Men - Kesha

my future - Billie Eilish

The Moss -

Cosmo Sheldrake

I Write Sins Not Tragedies - Panic! At The Disco

I'm Just a Kid - Simple Plan


Fuck You - Lily Allen

Desert Song -

My Chemical Romance

Bust Your Knee Caps - Pomplamoose

Break My Heart Again - FINNEAS

The Bidding - Tally Hall

Arms Tonite - Mother Mother
Playlist link - https://sptfy.com/5xug
---
Click on one of curators below to listen to the previous playlists!

Do you want to be a Prague College Playlist Curator?
The playlist is 100% up to each curator. Playlists can be genre themed (hip-hop, hard rock, folk), based on Mood (romantic, workout, summer vibes), Era themed (70's, 80's, 90's), Event/holiday themed, or completely Random. Just Submit a Playlist and add your tracks! You will be notified by email if your selection makes the cut!
Just want to get involved?
For the Prague College Playlists, our listeners are welcome to submit one or two of their favourite tracks. Submit your track to our Instagram stories/DM or send us an email at music@praguecollege.cz following the call for tunes!
Playlist submission link: https://forms.gle/dn5eTmXaBkQdbjWm6